Trieste Contemporanea is a hub of proposals and information on contemporary art. Since more than twenty years we've promoted "Dialogues with the Art of Central Eastern Europe", and in the perfect Italian city where to do it: Trieste.
If you pass in Via del Monte you will find exhibitions, meetings, workshops (that merge you in the most advanced specialist research), but also a more informal atmosphere for enjoying, for example, a "videospritz" (a format we conceived at the beginning of the new century for chatting with important video artists or excellent emerging video artists while sipping an aperitif). You can find the experience of a consolidated European network of artists and curators or you can learn about a history of art which Italian people is not yet very familiar to.
Young artists have many opportunities here: they can apply to the Young European Artist Award, submit a project to the International Design Contest, or to the SQUEEZE IT Contest, at the European crossroads of visual arts, theatre and new media. 
Trieste Contemporanea also has its own library of contemporary art, which is part of the National Library System, through the University of Trieste Pole, and is a registered venue for university internships.
The Trieste Contemporanea Committee was founded in 1995; we run our activity through collaborations, co-productions and exchanges on an international level, involving European public bodies, institutions and cultural organizations, and initiatives dedicated to visual art, music, cinema, literature, multimedia, theatre, architecture and design have been held in Trieste and abroad; a long collaboration with the Central European Initiative (CEI) has listed since 2003 among the CEI Feature Events our Venice Forum for Contemporary Art Curators (which deals with topics of exchange of curatorial experiences in occasion of the opening of the Venice Biennale), and is regularly assigning the CEI Award of our International Design Competition; in 2003, we proposed to a number of institutions, museums and organizations from Central and Eastern Europe to participate in the Continental Breakfast project, a network now shared by partners from Bulgaria, Croatia, Germany, Hungary, Italy, Poland, Serbia, Slovenia and Turkey.
Trieste Contemporanea carries on The "Dialogues with the Art of Central Eastern Europe" in the framework of the "progetti triennali di rilevanza regional di manifestazioni espositive e di altre attività culturali"  with the co-funding by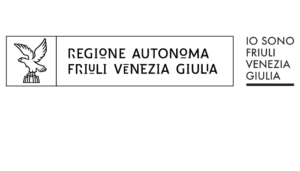 founding organisations
studio tommaseo
associazione l'officina

public funding received read the italian page