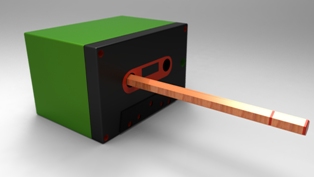 The prize from the Fondazione BEBA of Venice, for the youngest designer selected, goes this year to the Romanian Catalin Nicolae Ursoiu, born in 1992. His project starts with an audio cassette of the sort that first appeared in the market in the early 1960s. From this classic early mass recording tool, the young Romanian recovered a gesture that we have all done if of the right generation when the audio cassette would jam – as it often did. His fresh and simple tool is a functional pencil sharpener.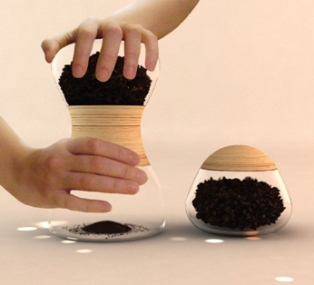 The CEI prize is an extremely significant award for the identity of the competition which targets participants from Eastern Europe; it was set up by the Central European Initiative in 2006, with the first awards going to a Macedonian and a Serbian designer. In 2012, it has been awarded to a young Croatian designer, Ena Priselec. Her work looks at an electric coffee-grinder. The design approach of the winner was considered extremely interesting by the jury as it proposes a return to manual grinding. Hers is an invitation – highly topical in the present day – to recover a daily quality and simplicity that Priselec effectively elaborates in a formal design of highly refined synthesis.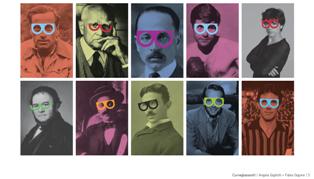 The most important prize, named after Gillo Dorfles, the contest's historic founder, goes to the Italian group put together by Fabio Gigone and Angela Gigliotti. Besieged by sophisticated software for design and modelling, including CAD (Computer-Aided Design), who still remembers the old drawing curve? This tool, together with the even more obscure stencil, was the tool for technical draftsmen. Starting with a plastic version of the drawing curve that once held an honourable place in the world of technical and graphic design, Gigone and Gigliotti have drawn out its graphic essence to form an innovative prototype of spectacles available in an infinite variety of colours and forms, and for every optical requirement.
There have been two special mentions in this edition: one for the delicate project by a young Turkish designer, Meltem Özçaki, who, drawing on the thousand-years-old Turkish tradition of pigeon lofts incorporated into the facades of houses, re-proposes the same idea today for public housing with the introduction of special bricks that can house nests for birds living in cities. The second mention goes instead to an Estonian designer, Raili Keiv, who invites us to preserve the classic fragility and lightness of porcelain by setting it in cement casts. In so doing, he offers an innovative use of traditional materials which, shown together, trigger a visual short-circuit and wholly unexpected significance.