18 april 2008
Friday 18th April 2008, 6pm
In the European Year of Intercultural Dialogue and on the 60th anniversary of the Universal Declaration of Human Rights, the Trieste Contemporanea Committee and the Friuli Venezia Giulia section of Amnesty International will organize an event which will focus on the concept of full access to information, knowledge and their preservation.
While the Web is growing vaster, manipulation and censorship are growing with it. The information technology, that made the access to knowledge and intercultural exchanges extremely easier, is now used to censor political, scientific and cultural issues.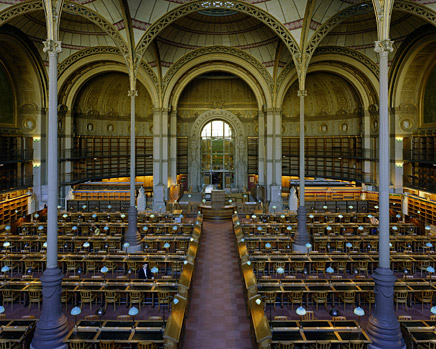 In order to open the debate Toute la mémoire du monde (The world's knowledge) a symbolical and disturbing video work by Nina Fischer and Maroan el Sani, filmed in 2006 at the National Library of Paris, will be projected – that is the Italian premiére – along with the homonymous film-documentary made in 1956 by Alain Resnais. The experts that will join the debate desk are
Domenico Affinito, vice-president of the Italian section of Reporter sans Frontières; Giulio Cok, responsible of the Youth Coordination of the Italian section of Amnesty International; Eugenio Melotti, biologist and popularizer of scientific ideas; Carlo Montanaro, director of the Academy of Fine Arts of Venice; Antonella Varesano, expert of new media, University of Udine.