3 september 2009
the winner is the albanian artist driant zeneli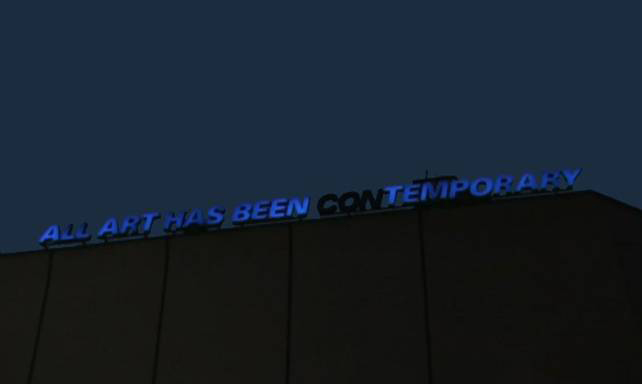 Driant Zeneli, All Art has been Contemporary, photogram from video
Every year the Trieste Contemporanea Committee assigns a promising artist the Young European Artist Trieste Contemporanea Award with the aim of promoting his work and exposing it to the international artistic scene. The winner of the 2009 edition was Driant Zeneli (Shkoder, Albania, 1983). The acknowledgement will give the winner the opportunity of developing a project, which will be exhibited in the Studio Tommaseo of Trieste, and of documenting it by publishing it in a catalogue.
Photography and video are the Albanian artist's favorite media with which he has brought to light, with simple and incisive terms, the delicate boundary between reality and the impalpable utopia hidden behind our daily lives. A long interview with his father, or the simple reconstructing of a puzzle made of identical cards by a group of kids are, in fact, circumstances with which Zeneli has closely examined the troubled history of his country and some of the complex social and political scenarios which have characterized the recent past century; where the relationship between the individual and collective history are in constant friction. In the same way, the random shutting off of the neon sign, a work by Maurizio Nannucci, becomes an opportunity to develop acute reflections regarding the extreme fragility of artistic creation and in the end, the sense of contemporary behavior.
Zeneli will be the protagonist of an exhibition, organized by Daniele Capra, which will open in the Studio Tommaseo in October.