5 march 2012
première in new york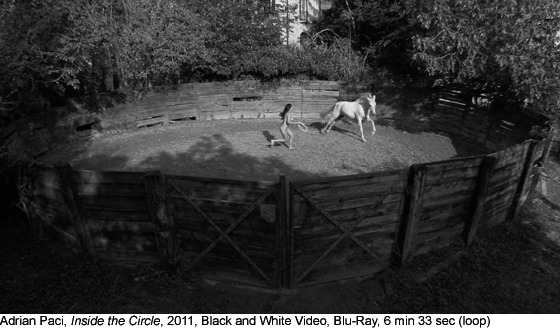 On March the 7th, at the 2012 ADAA Art Show, Armory Building, New York:
Première of the new film 'Inside the Circle' by Adrian Paci.
The film was conceived and developed by the Albanian-born artist during his 2011 RAVE Residency in Trivignano in the north of Italy, being L'Officina Cultural Association of Trieste project leader of the residency and the Trieste Contemporanea Committee a contributing partner. The event in New York is presented by Peter Blum Gallery.
Shot in black and white and set inside a training ring, the 6 minute film explores the complex dynamics between man, animal and nature through an interaction between a horse and a young woman.