14 january 2014
the exhibition in zagreb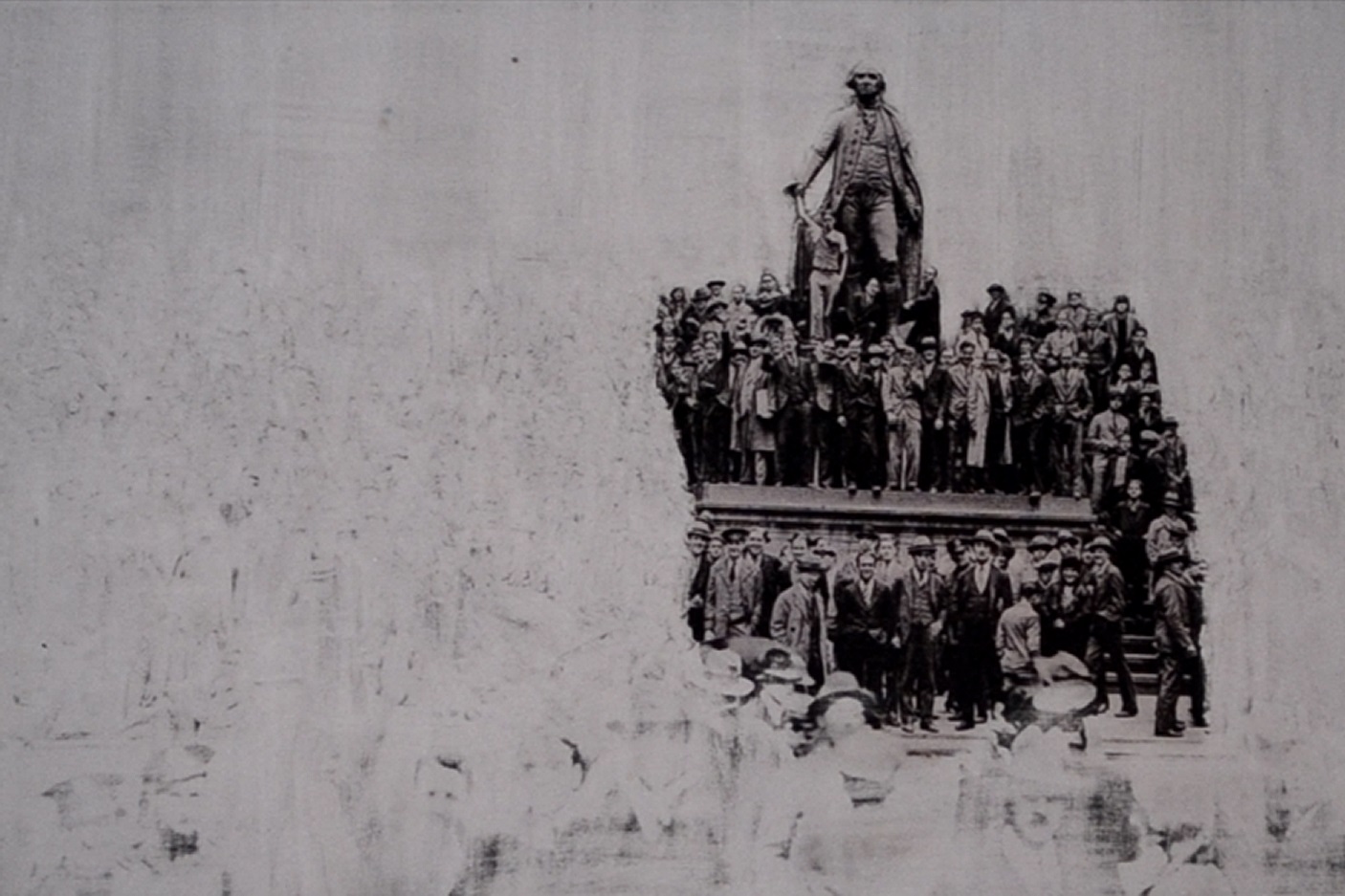 Emma Ciceri, Zone 2013, still from video
Institute of Contemporary Art @ Gallery of Academia Moderna
Augusta Šenoe 11, Zagreb
January 16 – February 1, 2014
Opening: January 16, 2014. at 7 pm
Thursday, January 16, 2014 at 7 pm at the Institute of Contemporary Art in Zagreb will open the exhibition of Emma Ciceri ZONES, her first solo exhibition in Croatia and her first solo exhibition outside Italy, curator Giuliana Carbi Jesurun, director of the Trieste Contemporanea Committee.
EMMA CICERI ( Bergamo, 1983) is an Italian artist educated at the Accademia Carrara in Bergamo and the Accademia di Belle Arti di Brera in Milan: she exhibits since 2003 and has received numerous awards for her work. For many years she was an assistant of the famous artist Adrian Paci at the IUAV University in Venice and at the NABA Nuova Accademia di Belle Arti in Milan. She is now represented by the gallery Riccardo Crespi from Milan. Emma has already exhibited in Croatia in the frame of the International Biennial Multimeridijan in Pula in 2012, at the exhibition Time Stood Still, curator J. Vukmir.
In Zagreb at the Institute for Contemporary Art, Emma Ciceri presents a series of drawings and cancellations and the video animation trilogy Zones, created between 2011 and 2013. " The dialogue between the drawings and the videos follows agreements and analogies which amplify the meaning of cancellation, central for this artist." (G. Carbi Jesurun)

About her video work Emma Ciceri says: The object of my research is reality. The relationship with it manifests through constant contemplation: a long, silent and meditative observation of something from inside. I work with simple gestures selected from reality that joint together create a parallel reality. I am constantly looking for individualities in the crowd; it is the pretext for a continual and close observation of people. I go to meetings, concerts, and demonstrations with a camera in my hands. I take part to events merging into the crowd. It allows me to investigate gestures, bodies, and the appearance of small tensions of each individual. The crowd is the pretext, the event, it is the container of the human to be observed, to be followed, to be recorded; the body is the husk of the inner self that shows itself. Tensions and emotions get several forms and aspects in the dialectic between subjectivity and multitude, self-affirmation and belonging to a group.

At 7 pm a live talk with the artist and curator, Emma Ciceri and Giuliana Carbi will be followed by a guided tour through the exhibition.
The exhibition Zone is also the last one that Institute of Contemporary Art is organising in the gallery of Academia Moderna before moving to a new location.
Institute for Contemporary Art, Zagreb
@ Academia Moderna gallery
Augusta Šenoe 11, 10000 Zagreb
info@scca.hr
mobile +385916199454
Gallery Hours
Tuesday – Saturday 14:00 – 19:00 and by appointment