14 october 2015
a two-days immersion in central eastern european contemporary art
BEFORE NUMBERS.
Issues and Activities.
Trieste, Studio Tommaseo (via del Monte 2/1)
Friday, October 23 [4:30 – 8:00 pm] and Saturday, October 24 [4:30 – 8:00 pm], 2015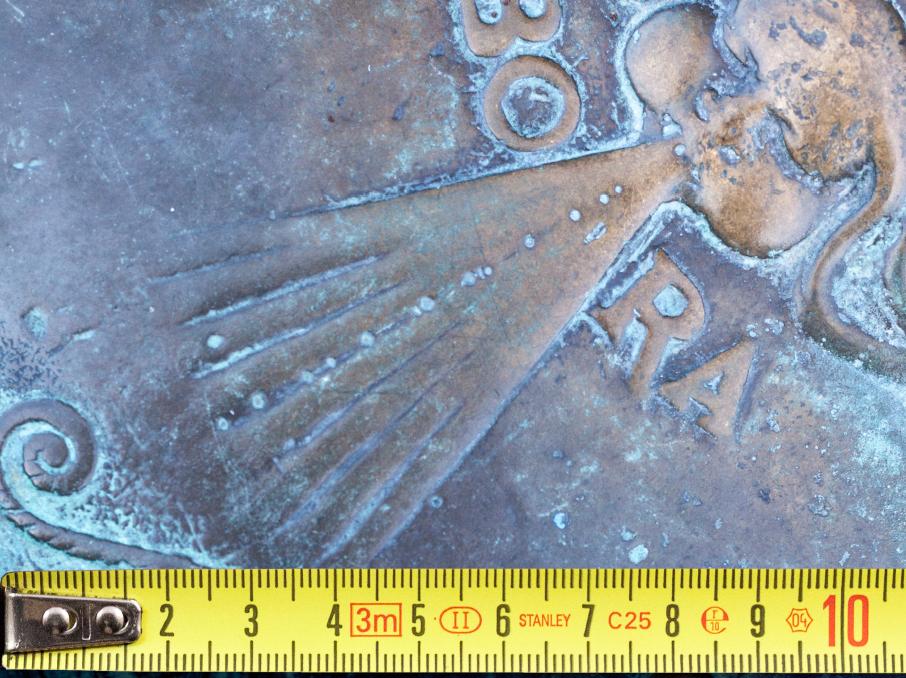 PROGRAMME:
Friday, October 23, 4:30 – 8 pm
(working language: Italian)
4:30 pm
Roberto Cosolini, Mayor of Trieste – welcome
Barbara Fabro, Senior Executive Officer of the Central European Initiative – welcome
Giuliana Carbi, President of the Trieste Contemporanea Committee – welcome and introduction
4:40 pm
Presentation of the limited edition Antonio, play with me! produced on the occasion of Before Numbers. With a comment by Nicola Bressi, director of the Trieste Natural History Museum and by Roberto Zanon and Greta Bignami who, with this project, won the 2014 Trieste Prize at the eleventh edition of the International Design Contest Trieste Contemporanea MAP PIN.
4:50 pm
Screening of the film Venezia Pop. L'arte in Bianco e Nero.  Director: Antonello Sarno.
Production: Luce Cinecittà and Agnus Dei Tiziana Rocca Production.  2015.  67'.  (English subtitles).
6 pm
Tomislav Brajnović and Igor Eškinja in dialogue
6:30 pm
MY PICK FVG
Elena Tammaro / on Dismaland, Weston-super-Mare, North Somerset, UK by Banksy (2015)
Federica Purgatori / on L'arte del gesto_azioni coreografiche by Virgilio Sieni (2010-2015)
Paola Bristot / on  LIU (Landscape Interface Unit) by OPLA+ (ongoing project)
7 pm
Sulla gestione e la progettazione dell'arte contemporanea in Friuli Venezia Giulia.
(about management and planning of contemporary art in Friuli Venezia Giulia)
A debate between Angelo Bertani, Paola Bristot, Vania Gransinigh, Massimo Premuda, Federico Rossi, Elena Tammaro and Paolo Tassinari.
Saturday, October 24 
10 – 11 am
Visit to the Zidarich wine estate in Prepotto (*)
12 am – 4 pm
2015 Young European Artist Trieste Contemporanea Award
Closed-door meeting of the Jury.
The decision of the jury and the winner of 2015 Award will be announced during the day.
(working language: English)
4:30 pm
MY PICK EUROPE
Julia Fabenyi (Hungary)/on Roza El Hassan and Szilárd Cseke
Maria Vassileva (Bulgaria)/on Pierre Huyghe
Raluca Voinea (Romania)/on Alexandra Pirici
5 pm
SQUEEZE IT CONTEST for creative young Europeans at the crossing of theatre, the visual arts and the new media.
Premiere screening of the video Perfurmance by the group  Komična Hunta (Damir Ivanković, Ivo Kušek e Luka Kedžo),
winner of the 2014 Franco Jesurun Award – guest director Adrian Paci.  2015.  16'.
Alessandro Marinuzzi presents the announcement of the 2016 competition.
Perspectives in funding contemporary art research
5:30 pm
Janka Vukmir (Croatia, chair) – introduction
Vladiya Mihaylova (Bulgaria) – Interdisciplinarity as a (positive) approach towards precarity
Zorana Đaković Minniti (Serbia) – The Articulation of the Critique.
Suzana Milevska (Macedonia) – The Critique of Institutions and Collaboration from "Inside Out".
Maja Ćirić (Serbia) – Money Talks, Knowledge Walks.
7 pm
Closing discussion with Giuliana Carbi, Maja Ćirić, Julia Fabenyi, Suzana Milevska, Maria Vassileva, Janka Vukmir
8 pm – 12 midnight
FOTONOTTE (photonight)
Studio Tommaseo is one of the venues of this marathon to walk during the night, organised by the Casa dell'Arte di Trieste, dedicated to Italian and international photography in 9 venues in the city. See the full programme
(*)
See details at TurismoFVG website
The booking service is offered by Cividin Viaggi's Incoming Office:
danila.villatora@cividinviaggi.it
tel. +39 040 3789348
updated [October 23, 2015]
go to Venice forum's main page
go to the Trieste forum's main page