3 february 2016
the manifesto of the invisible bridge project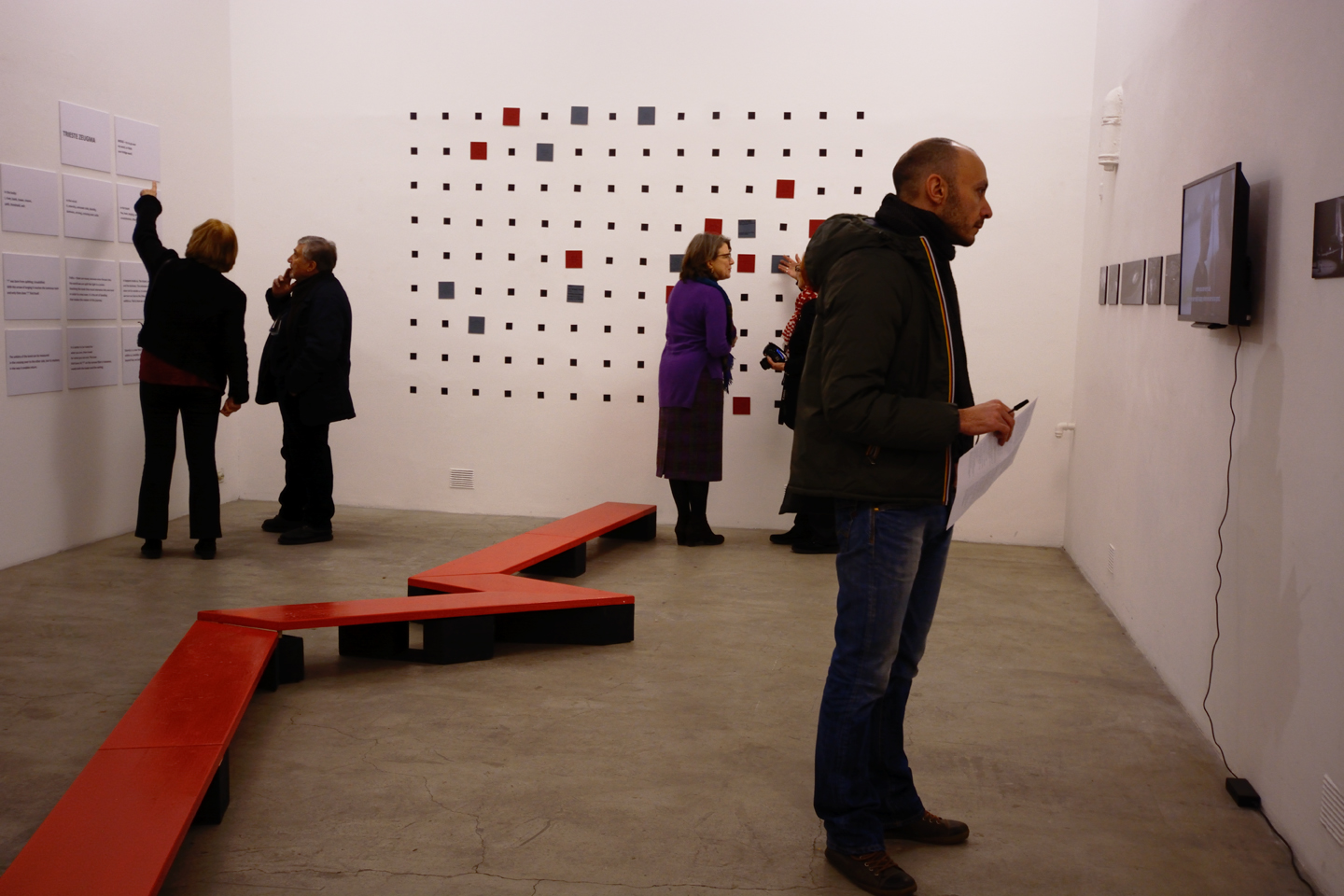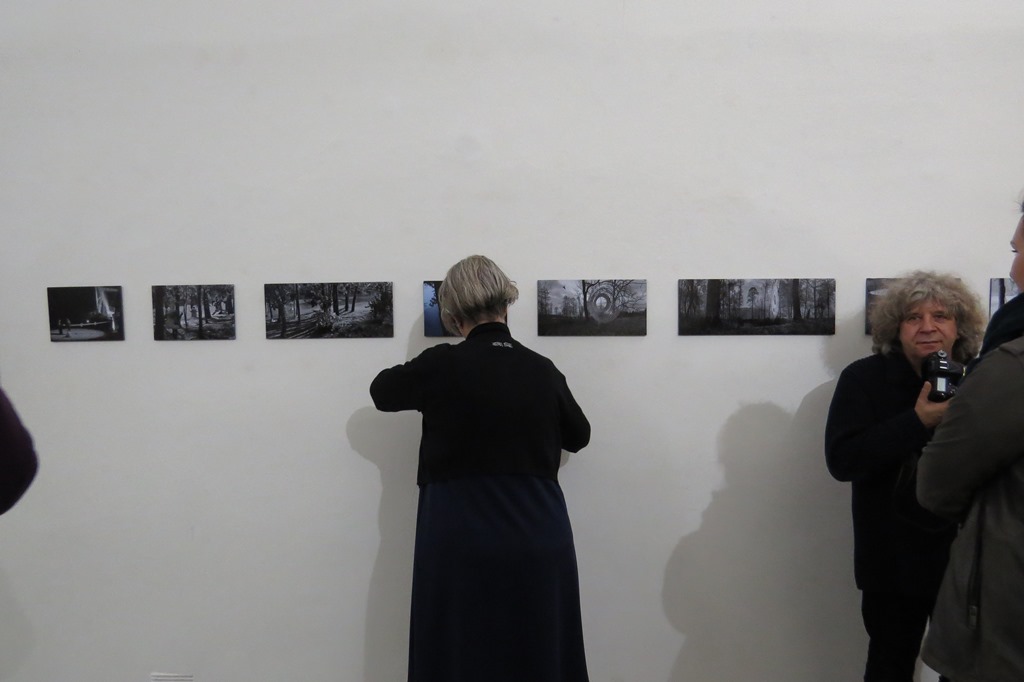 two views of the exhibition (photo
Wiesław Szumiński and
Ranka Mutevelić)
Trieste Zeugma
by Krzysztof Czyżewski
BRIDGE – try to go over
my word, or think
your bridge-word.
In the body: I, river, bank, tower, chasm, path, threshold, exit
In the mind: It, eternity, unknown side, identity, darkness, striving, crossing over, exile
In the heart: You, love, longing, nesting, fear, unsatisfaction, Other, return
"I" was born from splitting. Unsatisfied.
With the arrow of longing it reaches the luminous twin
and only then does "I" find itself.
Paths – there are many, because once thrown into
the world we are split like light in a prism.
Reaching the bank they must intertwine into one knot
in order to cross over. It is the art of bonding
that makes the master of this journey.
It happens inside us. The chasm, and the threshold,
and the darkness. The unknown side
does not lie outside us. In order to reach it,
we turn our face to the Other,
who dwells within us. That is how we return to ourselves.
The artistry of the bond can be measured
in the crossing over to the other side, but its mystery
in the way it enables return.
It is better to be hated for
what you are, then loved
for what you are not. The love
that loses its "I" on the narrow fibre in between,
needs both the tower and the nesting.
Eternity is a river that flows
within us, invisible. Beyond this chasm,
beyond fear, we build: INVISIBLE.