12 january 2019
exhibition one: from 12 to 24 january, 2019
CLAUDIO AMBROSINI
CRISTIANO BERTI
PATRICK FAIGENBAUM
GIOVANNI FLOREANI
MANUEL FRARA / INTERNO 3
DANIELA GATTORNO
LADA NAKONECHNA
MARIO SILLANI DJERRAHIAN
MARIJANA VUKIĆ PENDE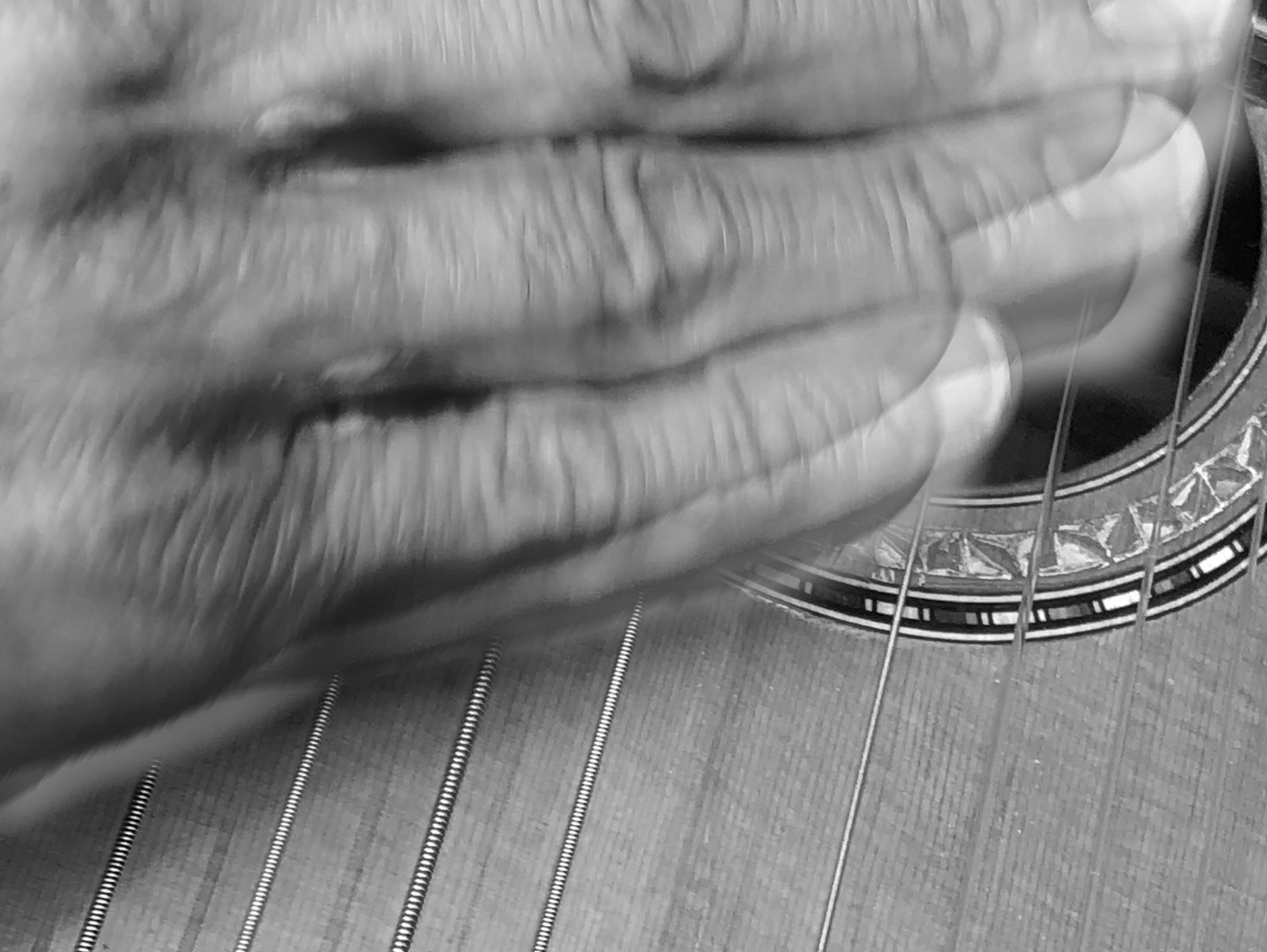 CLAUDIO AMBROSINI
Anemos, 2018
sound portrait
In Anemos, a hand, caressing the strings of a musical instrument, reveals its "breath", which in turn reveals the breath of the player. When the breathing of the musician approaches the microphone it produces a vibration, almost the beating of a heart.
Claudio Ambrosini (Venice, 1948) is the author of vocal, instrumental, electronic, radio and lyrical works, oratories and ballets which have been presented in major international contemporary music festivals, as well as in theatres like La Scala (Milan) or La Fenice (Venice). In the '70s he was also active as a video and installation artist, photographer and performer. Recent awards: Golden Lion for Contemporary Music (Venice Biennale, 2007), Music Theatre Now (Berlin, 2008), Rotary International Award (2009), Abbiati Award (2010), Play It! (2015).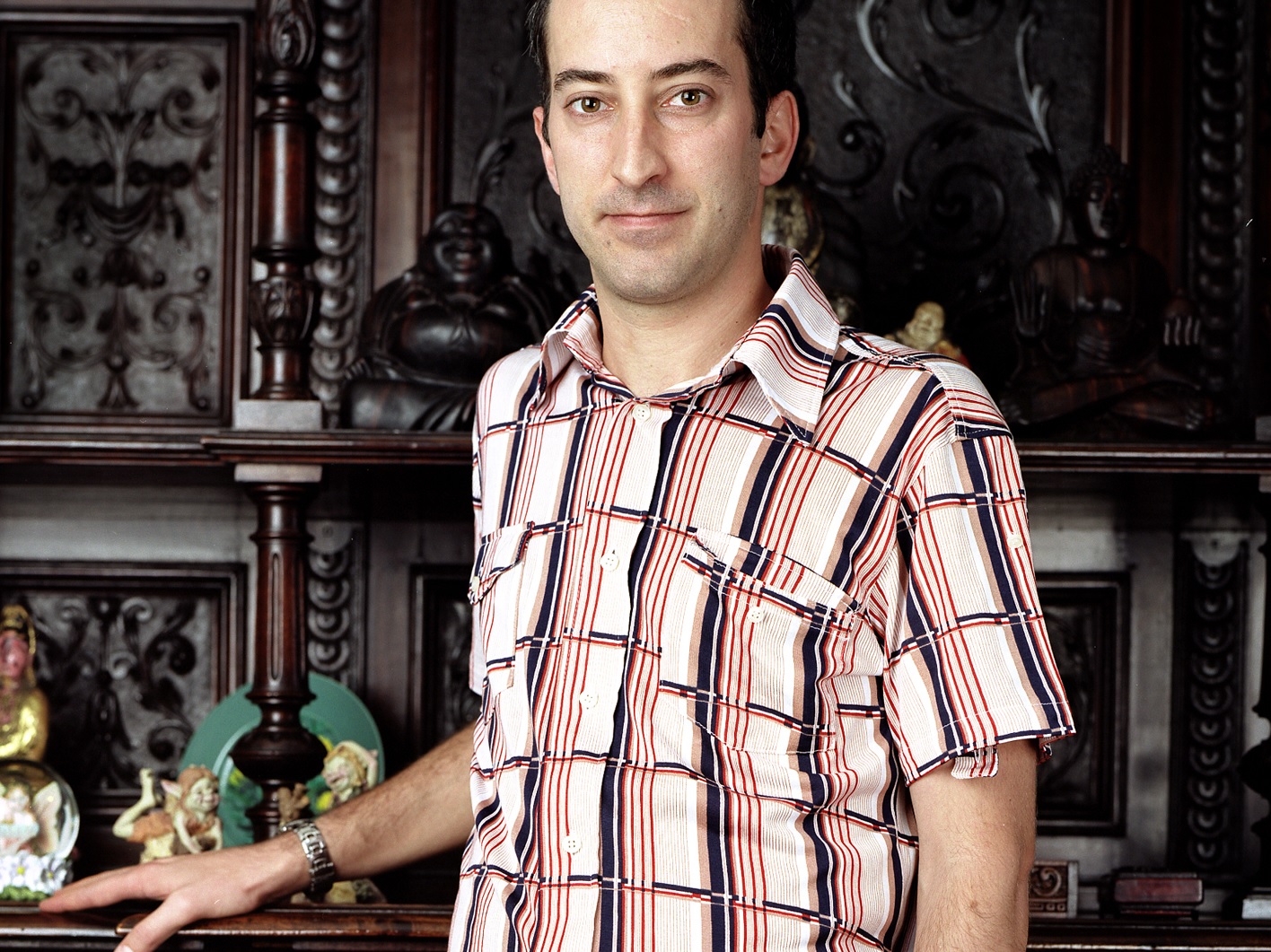 CRISTIANO BERTI
Cristiano Berti, 2003
7 photographic portraits
The people portrayed are six cognomens of the artist, in addition to a fictional character, a theatre critic named Cristiano Berti, played by the English actor John Steiner, in the movie "Tenebre" by Dario Argento (1982). The repetition of the name and surname, dissolves identity. Cognomens open the door to anonymity. The sense of uncertainty is further accentuated by the presence of even a fictional character.
Cristiano Berti (Turin, 1967) is an artist who mainly works with photography, video and installations. Among his recent solo exhibitions: Uqbar, Berlin, 2017; Villa Croce Museum of Contemporary Art, Genoa, 2015; Alert Studio, Bucharest, 2014; Mole Vanvitelliana, Ancona, 2012. Among his group shows: Récits des Bords de l'Eau, 4ème Biennale Internationale de Casablanca, 2018; Black Disguises, Museum of Modern and Contemporary Art, Rijeka, 2017; Residual, New Art Exchange, Nottingham, 2015; I never got to Ph.D, Ballhaus im Nordpark, Düsseldorf and Smuggling Anthologies, Museum of Modern and Contemporary Art, Rijeka, 2013. He teaches at the Academy of Fine Arts in Macerata.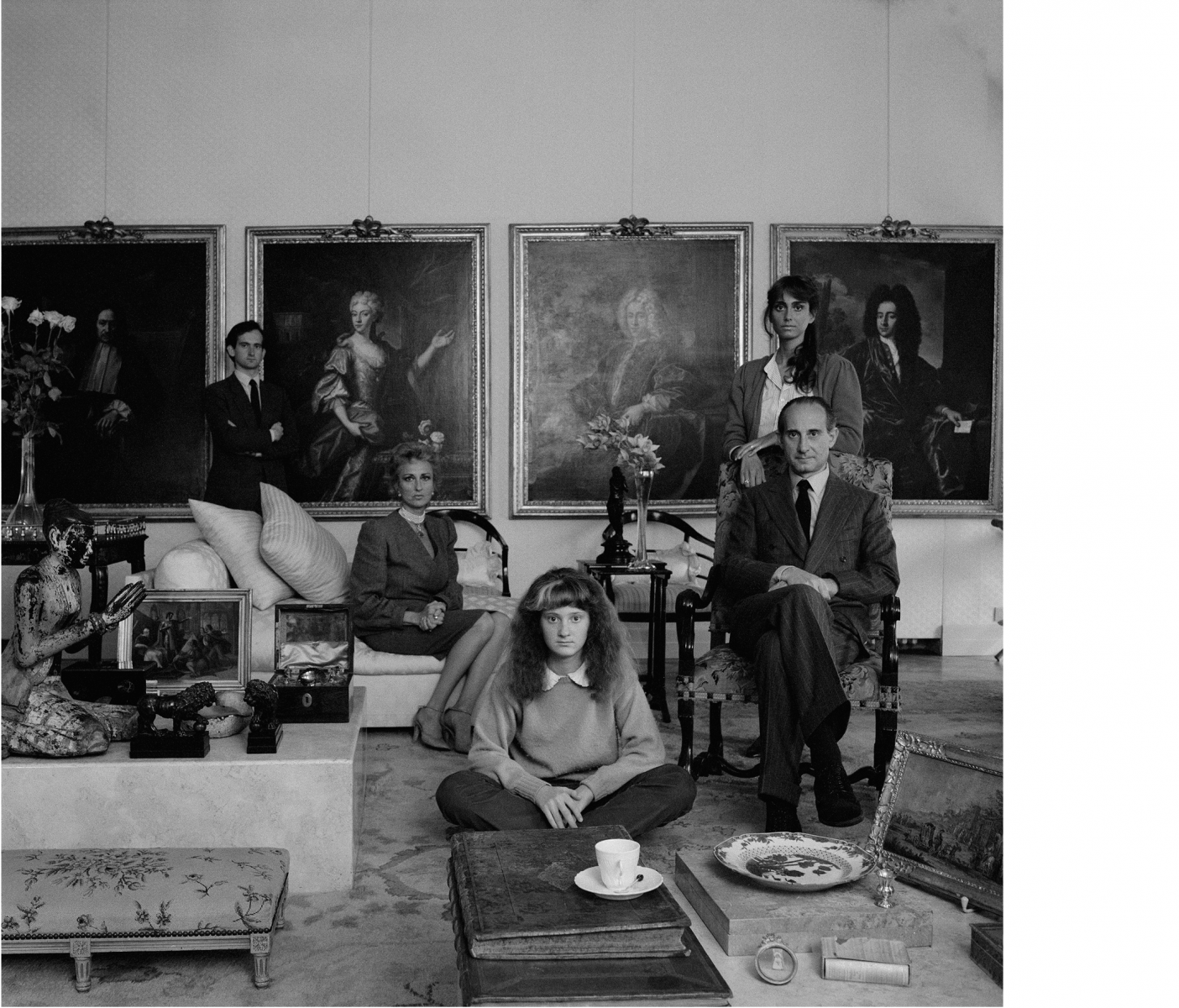 PATRICK FAIGENBAUM
a work from the series of photographic portraits
in black and white of Italian noble families (1983-1991)
The photo is that of the noble Florentine Guicciardini family taken in front of their archives at their estate in the Tuscan countryside. Faigenbaum conceived the idea of creating portraits of Italian noble families in their ancestral homes in 1983, while returning from his first trip to Italy: starting in Venice, then continuing in Florence and Rome (where he was a resident scholar at the French Academy – Villa Medici from 1985-87), and completed in Naples, in 1991. Having already taken similar portraits of the Parisian nobility, Faigenbaum felt that meeting aristocratic families in their estates allowed him to create more complex compositions in addition to offering a methodical research, which gradually became an exploration, a reconstitution, a collection of memory.
Patrick Faigenbaum (Paris, 1954) gained international fame in the field of contemporary photography in the '80s, precisely with this series of portraits. His works are regularly exhibited in France and abroad and are part of public collections (from the Metropolitan Museum of Art in New York to the Centre George Pompidou in Paris, from the Reina Sofia Museum in Madrid to the Vancouver Art Gallery). In 2013 he won the Henri Cartier-Bresson Award for his work "Kolkata". He has been teaching at the École des Beaux-Arts in Paris since 2001.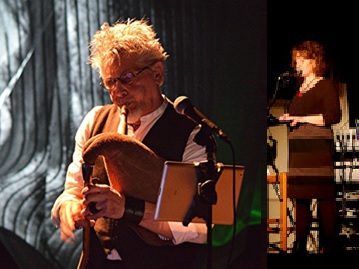 GIOVANNI FLOREANI, DANIELA GATTORNO
Effimere, 2019
a reflection in poetry and music (Daniela Gattorno – poems by Wislawa Szymborska; Giovanni Floreani – sound research and songs)
In the photo of the crowd / my head is the fourth from the edge / and maybe the seventh from the left / or the twentieth from the bottom
(taken from "A Photograph of a Crowd" by Wisława Szymborska)
Friulan Giovanni Floreani started his musical journey through the beat music of the tumultuous '60s in Mestre (Venice). He became interested very quickly in experimentation (Area, Perigeo, Aktuala) and in the British and American avant-garde musicians (Frank Zappa, Van der Graaf Generator, Brian Eno). At the end of the '70s he approached the vocal and musical authenticity of folk music. Since then, he has moved between research and experimentation proposing open projects in collaboration with artists such as Yang Jing, Pierre Favre, Latif Bolat, Paul Tofani Krsna Prema, Tony Pagliuca.
Daniela Gattorno (Genoa, 1964) is an actress, a theatre director and children's playwright. At the beginning of her artistic career, she perfected juggling and aerial acrobatics with the Orfei Circus. In the early '90s, she began her theatre activity in Trieste, and since 1995, has maintained an intense street theatre activity, going on to contribute to the creation of theatrical and musical events for the Cultural Association Furclap. Since 2001, she has collaborated with La Contrada – Teatro Stabile in Trieste and, as of 2017, is President of the Amici della Contrada Association. Gattorno has played various roles in TV productions and movies, including starring in the 2015 film "Un Bacio" by Ivan Cotroneo, Indigo Film production.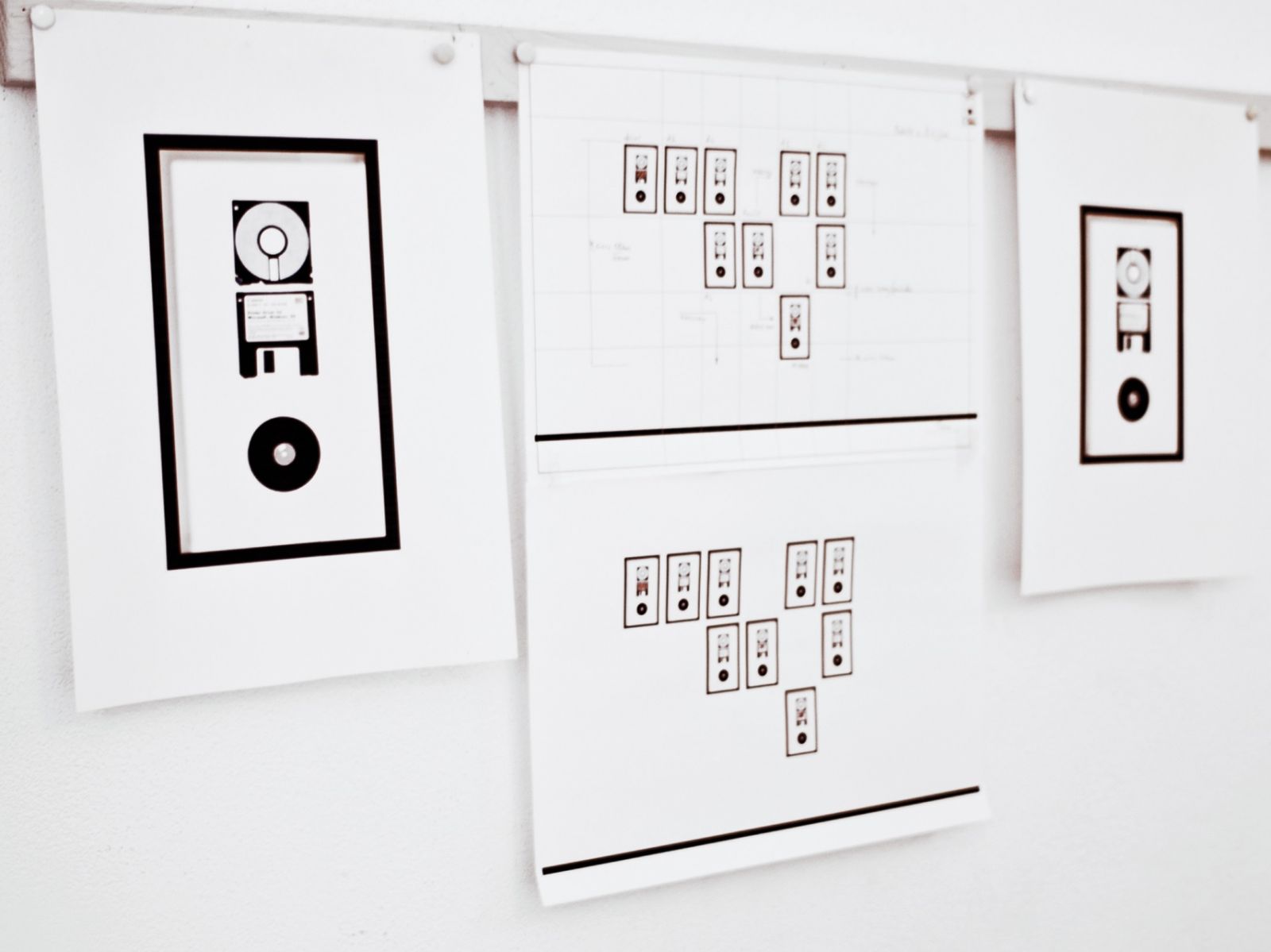 MANUEL FRARA / INTERNO 3
Primary selfie: take this software and make your selfie, 2018
installation, 9 wall elements
Your identity today is a new identity.
Your identity is accelerated by the social media.
Your new identity is a self-portrait out of control.
Your identity is your new image in its most unconscious form.
Your identity has increased till its collapse through your profile on Whatsapp.
On Facebook, on Instagram.
On Twitter, on Telegram, on Linkedin, on Xing and on Renren.
On Google Plus, on Disqus, on Snapchat.
On Meetup, on Vine, on Tumblr.
On Twoo, on Vk.
On Medium, on Pinterest, on Youtube […]. (Manuel Frara)
Manuel Frara lives and works in Venice. Since 1996 he has been known under the pseudonym "Interno3", which is the name of his project of interaction between high-tech and low-fi. In 1997 he graduated from the Academy of Fine Arts, where he has taught since 2007. In 2007 he participated in "DiVA" New York, and in 2008 his solo show "A Beautiful Day" was installed at the Galleria Contemporaneo in Mestre, and again at the Abertay University of Dundee, Scotland. In 2009, he took part in Isola mondo, a collateral event for the 53rd Biennale di Venezia. He was artist and curator for the 2005-2014 editions of Art Stays, International Festival of Visual Arts, Ptuj (Slovenia).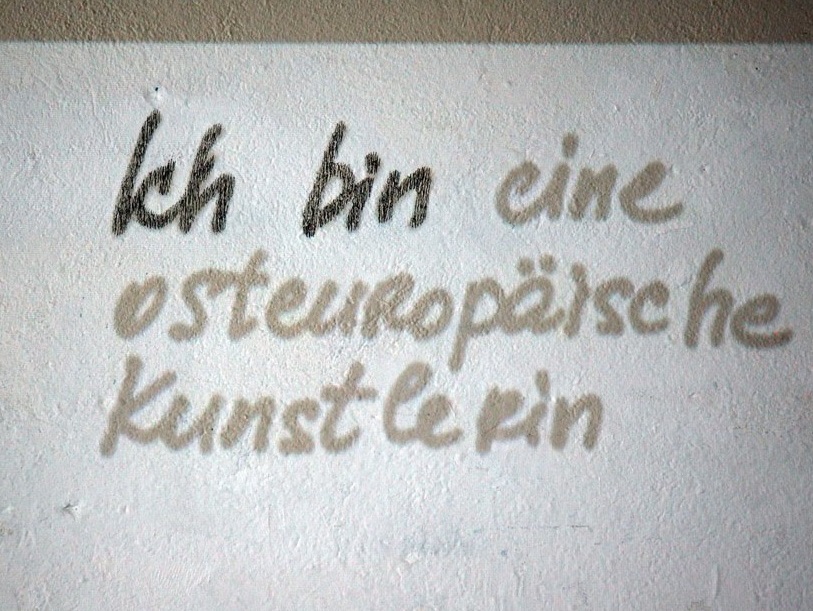 LADA NAKONECHNA
Ich bin eine osteuropäische Künstlerin, 2019
installation, video projection
Identity is manifested through gestures and acts in public areas, it is revealed in political activity.  It does not require additional work (such as an organizational support or a special constitution).  It is the conscious need in the political struggle. (Lada Nakonechna)
Lada Nakonechna (Dnipropetrovsk, Ukraine, 1981) lives and works in Kyiv. She is an artist, a curator (member of curatorial and activist union Hudrada) and an educator (co-founder of the Course of Art, an independent educational program in Kyiv). Since 2005 she has been part of the R.E.P. group. In 2015 she co-founded the Method Fund. She has participated in numerous international and Ukrainian exhibitions, including exhibitions at the Museum of Modern Art (Warsaw, 2015), Kunstmuseum Wolfsburg (Germany, 2015), Galerie für Zeitgenössische Kunst (Leipzig, Germany, 2015), National Art Museum of Ukraine (Kyiv, 2012), CSW Zamek Ujazdowsky (Warsaw, Poland, 2012, solo show).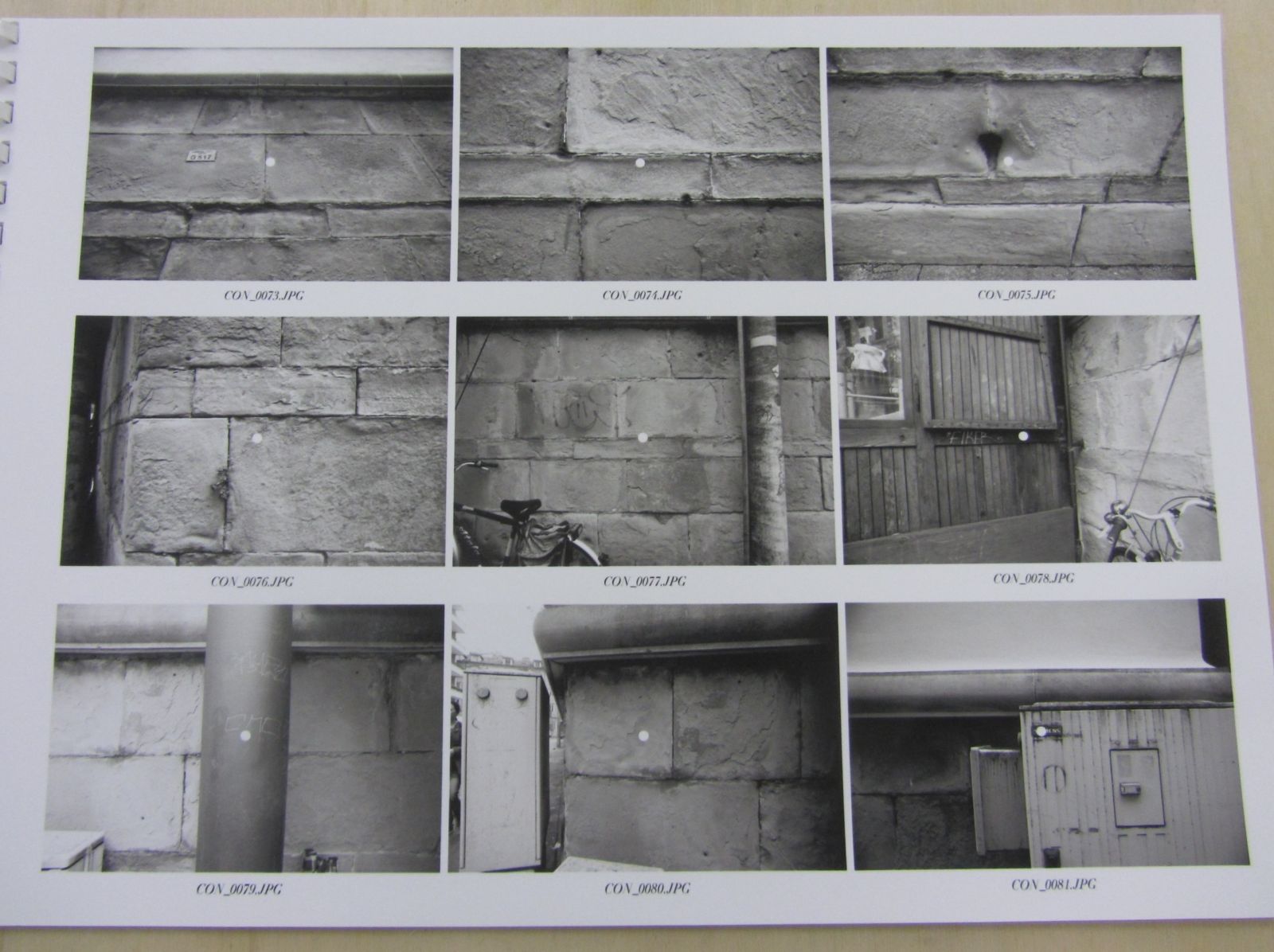 MARIO SILLANI DJERRAHIAN
Portrait of the MAXXI as myself, 2018
Portrait without sound like myself, 2018
2 portfolio of 101 photographs
To walk into a landscape means to live for a certain time in the photo that I take, making it, therefore, a portrait of myself. I do not document a place, as it is not the subject of the photo. The subject is my traversing that point and knowing I am there when I shoot 101 photos. How do I take a photo? With a few technicalities. Automatically. Adjusting only the framing, which has to be the most trivial. It does not count the single shot, but the time used (which I note as evidence of having been there for those 101 fractions of time). I get an endotic, internal landscape. One that is lived in: I am linked to the world by my simple action. As an ancient Chinese painter said, a beautiful view (and also a beautiful photograph) is a standing outside, whereas walking through the landscape one senses their own soul. (Mario Sillani Djerrahian)
Mario Sillani Djerrahian (Addis Ababa, 1940) is a photographer, a performer and a videographer. He has exhibited in Italy and abroad (recently in Yerevan, Graz, Moscow, Messina, Venice). He teaches photography and has worked for theatres in Trieste and Milan. In Trieste he founded the Centro Fotografico Gamma, the Radioattività radio, the Edizioni Centro G publisher, the Gruppo 78. He was president of La Cappella Underground, collaborated with the Centro Arte Viva. He was a visiting lecturer at Sheffield Polytechnic (1976, 1978 and 1986) and conferences on his body of work were held at the Università Cattolica, Milan (2001) and at Ca' Foscari University, Venice (2001, 2004, 2008). He was awarded the 1989 CRAF Friuli Venezia Giulia Photography Award for Research Activity.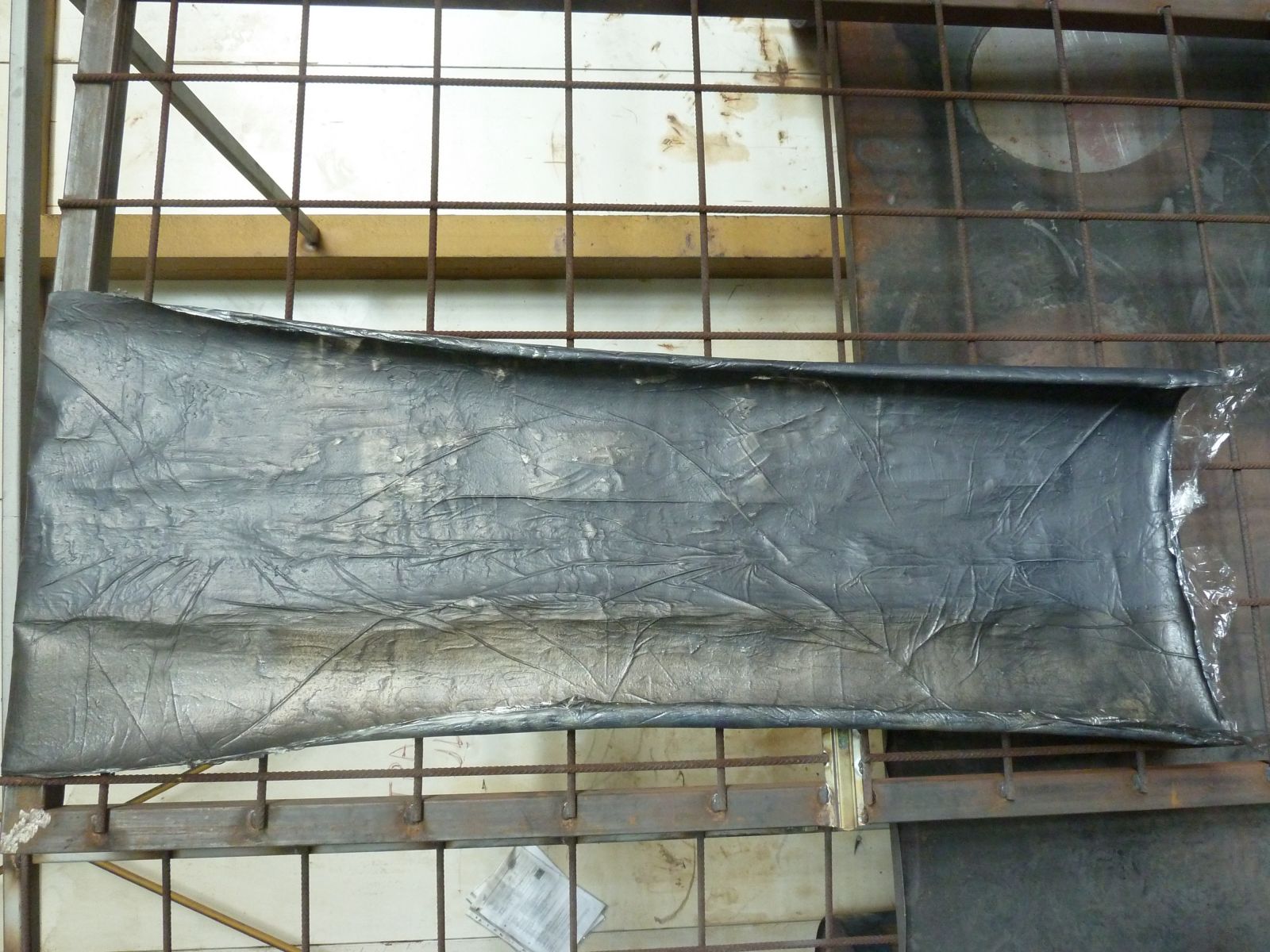 MARIJANA VUKIĆ PENDE
The First layer, 2018
installation, latex, graphite, coal, plexiglass
The artist's approach to carbon graphite evolves during the process of studying this material's properties in relation to the human body. Therefore, other materials are combined with the graphite in order to create a new organic, living element, which resembles our skin, which covers us, protects us. Together with the power of the graphite's chemical kinetic energy, this new element evokes the potential energy we humans have forgotten that we have.
Marijana Vukić Pende (Dubrovnik, 1973) studied sculpture and contemporary music, and graduated from the Academy of Fine Arts, Venice in 2008. In 2005 she participated in Atelier Aperti, Academy of Fine Arts in Venice, 51st Venice Biennale. In 2008 she was an artist in residence at the Atelier Frankfurt – Kulturamt Frankfurt am Main. Her work has been shown in several collective exhibitions in Croatia and Italy and three times at the Gliptoteca Triennial of the Croatian Academy of Sciences and Arts, Zagreb. Solo shows: Museum of Modern and Contemporary Art, Rijeka, 2016; Gliptoteca, Croatian Academy of Sciences and Arts, Zagreb 2017; Museum of Contemporary Art of Istria, Pula 2017; Palazzo Costanzi, Trieste, 2018.
.
.
.
Trieste, Studio Tommaseo, via del Monte 2/1
from 12 to 24 January 2019
opening hours: Tue.-Sat. 5-8 pm
free admittance
info: info@triestecontemporanea.it
phone: +39 040 639187
all images: courtesy by the artists and Trieste Contemporanea