04 february 2019
opening of exhibition 3 at 6pm
LUIGI ARPINI
MARC CAMILLE CHAIMOWICZ
GIULIA IACOLUTTI
IAN MCKEEVER
SAMIR MEHANOVIĆ
CRISTIANA MOLDI RAVENNA
LEON TARASEWICZ
ANDRZEJ and TERESA WEŁMIŃSKI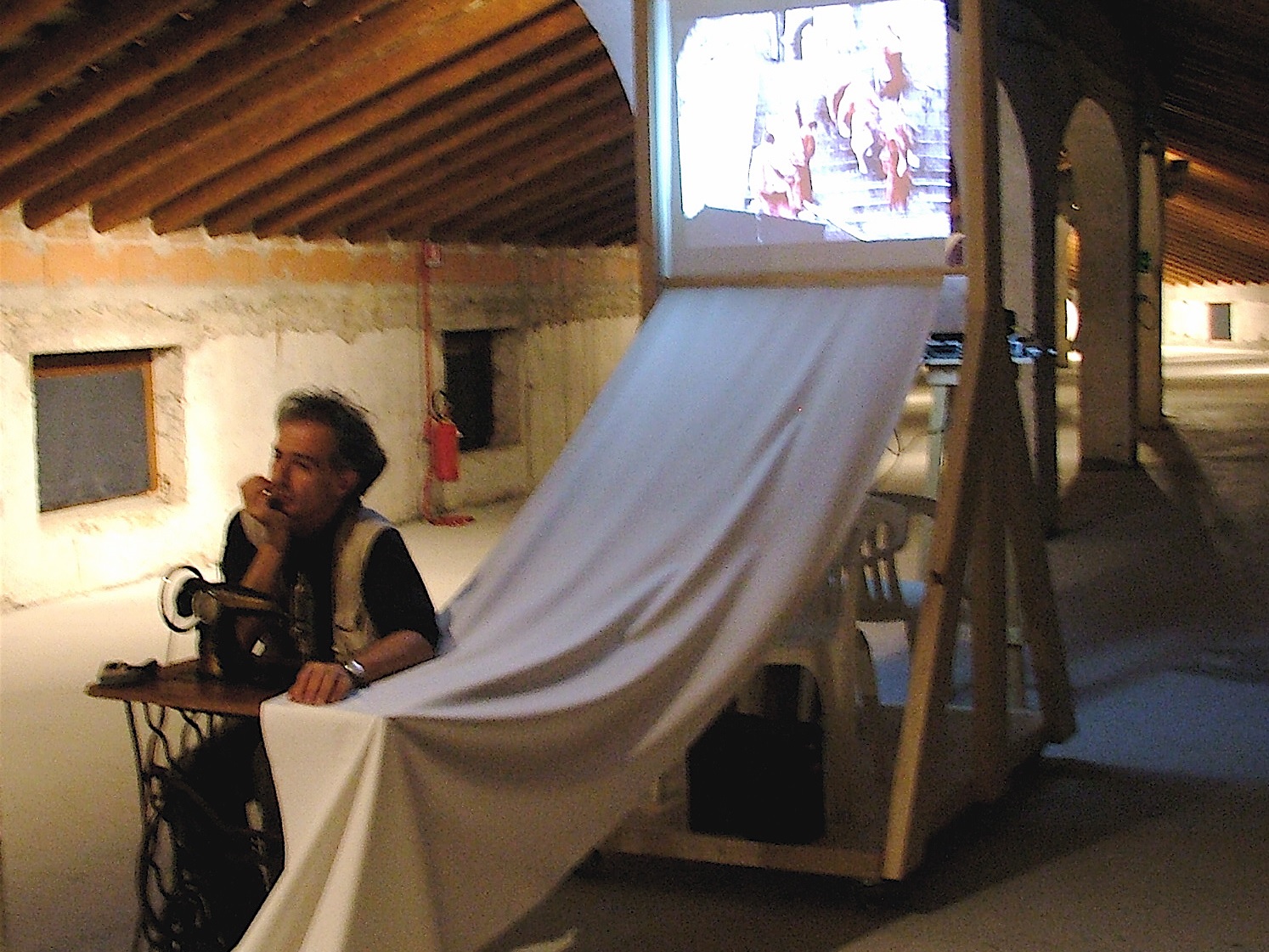 LUIGI ARPINI
Io vado dove sto tornando, 2018
(I'm going where I'm coming back from)
text
"If man were never to vanish like the smoke over Toribeyama, but lingered on forever in the world, how things would lose their power to move us. The most precious thing in life is its uncertainty.", Kenkō Yoshida.
"People would sacrifice anything, rather than their negative emotions. The fact is that most people live immersed in their negative "Self". If one were to take their negative emotions away from them, they would simply collapse and fade away in puff of smoke. What would our lives be without negative emotions? What would happen to what we call "art", to cinema, theatre, to most novels?" P. D. Ouspensky.
Nothing would happen. They would not exist. This voyage we call searching – where are we planning to take it? Does our will really exist? No, it does not. This myth of a personal search for identity should be dispelled: in nature where we are, of which we are a part, our identity just happens. Our effort is to support its energy, not to use a volitional sense of duty and be able to change things. I'm going to where I'm returning. Along a line that is not straight, rigid. It's a circular line – maybe spiral, I do not know … I'm just going to where I'm returning. What happens during, before or after, I have to try only to assume it. To live with it and let it go. (Luigi Arpini)
Luigi Arpini graduated from the Alessandro Fersen Theatre Academy in Rome. He became part of the Cricot 2 company, directed by Tadeusz Kantor (1980-1992), and collaborated with Yoshi Oida on the staging of texts regarding classical Japanese theatre. With some members of Cricot 2 he founded the Alkahest theatre. Between 1994-97 he was a playwright at the Centre of Experimentation and Theatrical Research of Pontedera. He collaborates with the Studio Nabu Literary Agency of Florence and with the ArtSpace group. Since 1997, his literary activity has been added to the theatre. He published The illusion of life, travel and theatre with Tadeusz Kantor (Titivillus Edizioni 2002).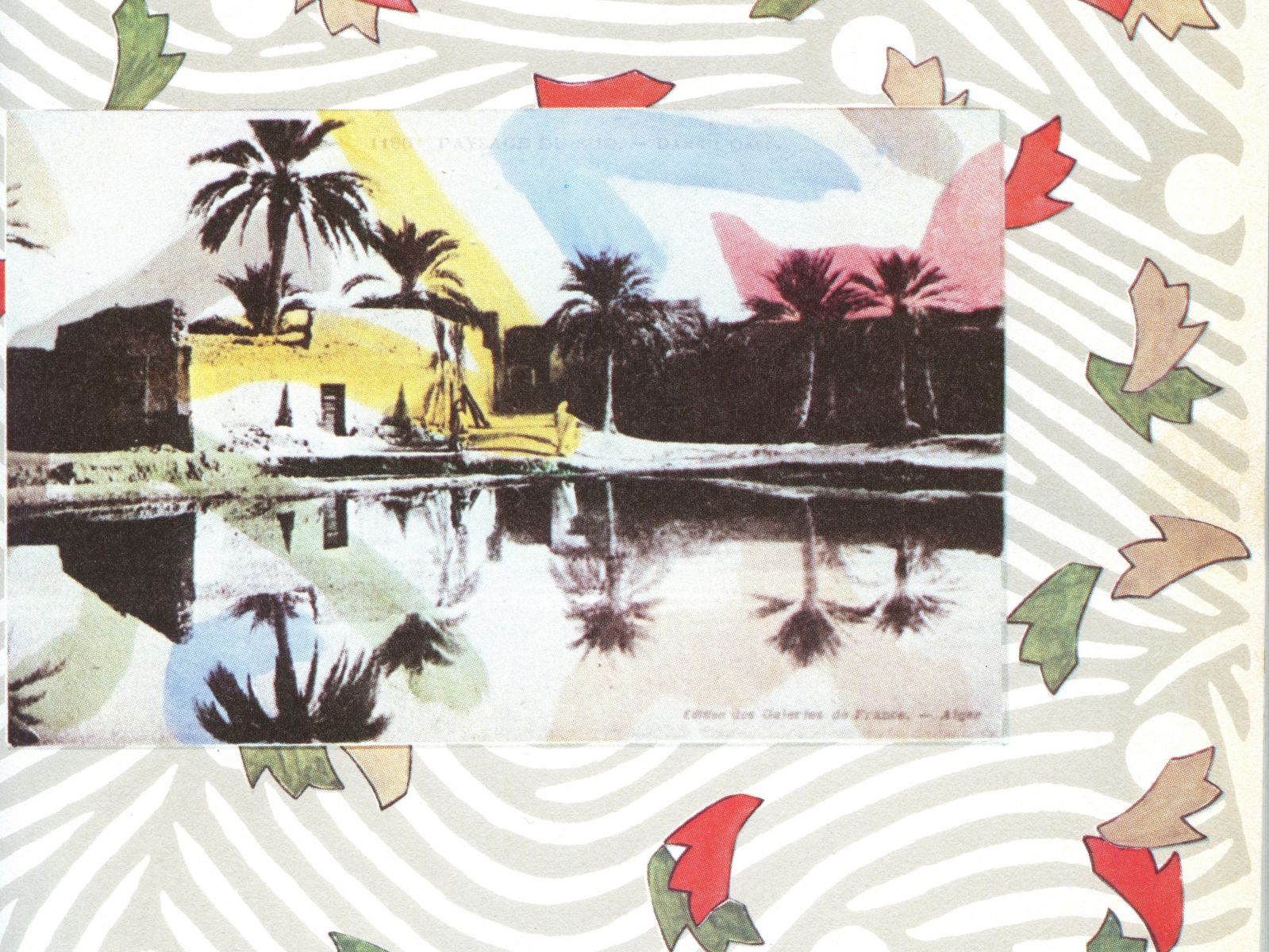 MARC CAMILLE CHAIMOWICZ
Café du Rêve, 1985
installation, 2 photographs, book, text
The influence of Chaimowicz's work is hard to pinpoint, but everyone familiar with his art agrees that it is substantial. Is it his imagined rooms, so evocatively furnished as to suggest a story? Or his classic drawings, suggestive of abstracted body parts or fractured parentheses that appear on everything from wallpaper to murals to fabric? His persistently joyous sense of colour? Most likely, it is Chaimowicz's anarchic lack of distinction between public art and private life that makes him a pioneer and also an enigma. (from Gaby Wood, This Artist's House is Not a Home, "The New York Times Style Magazine", March 15, 2018).
Marc Camille Chaimowicz (Paris, 1947) whose father was Polish Jewish and mother was French Catholic was born in post-war Paris. When the artist was eight years old, the family moved to London, where he still resides. His work (painting, drawing, collage, sculpture, installations, furniture, lighting, ceramics, textiles and wallpaper) challenges the category divisions between art and design. His works can be found in the collections of the MOMA, the Tate Modern and the Victoria and Albert Museum. His first solo exhibition in a US museum is currently in the permanent collection at the Jewish Museum in New York.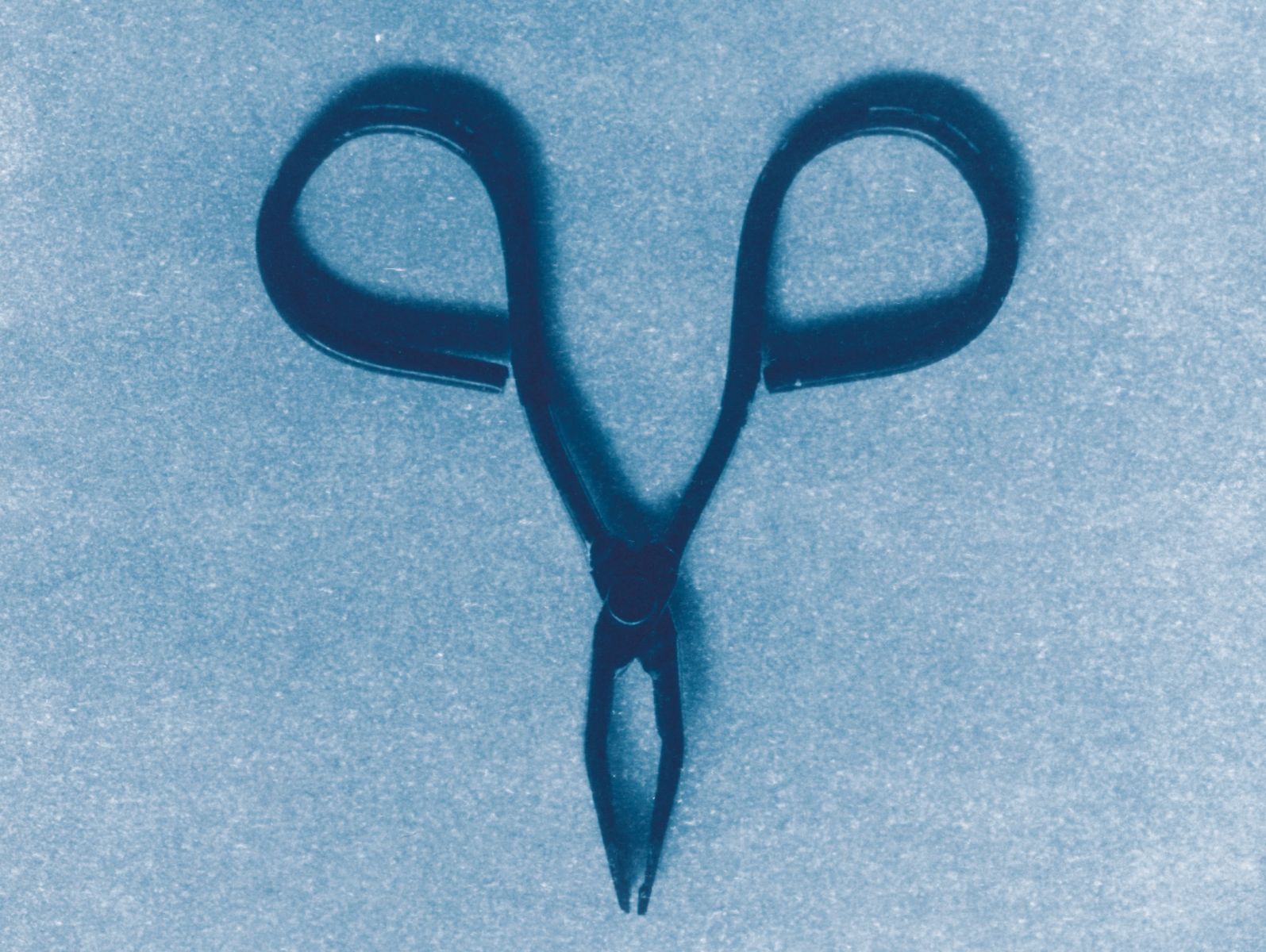 GIULIA IACOLUTTI
Casa Azul, 2016-2017
photography project
Casa Azul is a socio-visual project on the life story of five trans women held in one of Mexico's male prisons. The project shows the process of identitary construction and the bodily practices of people whose bodies are considered doubly abject because of their identity and their condition of isolation. The trans inmates, forced to dress in blue, nicknamed the prison "the blue house", evoking the imprisonment suffered by the bodies themselves. Through printing processes that allow the use of the stereotypical colours of the genre (the blue that evokes passive identification and the rose that speaks of the self), Casa Azul shows the eternal binary struggle that these people must face to be what they are: women.
Giulia Iacolutti is a documentary photographer and visual artist. Her work is mainly dedicated to personal projects between Italy and Latin America. Devoted to narrative research, in addition to photography, she uses different languages and media to explore political-socio-cultural themes related to the struggles of identity resistance. Her work has shown in Argentina, Colombia, Italy, Mexico, Spain and the United States. Her most recent awards include nominations for the Joop Swart Masterclass, the 6×6 Global Talent Program and the Foam Paul Huf Award.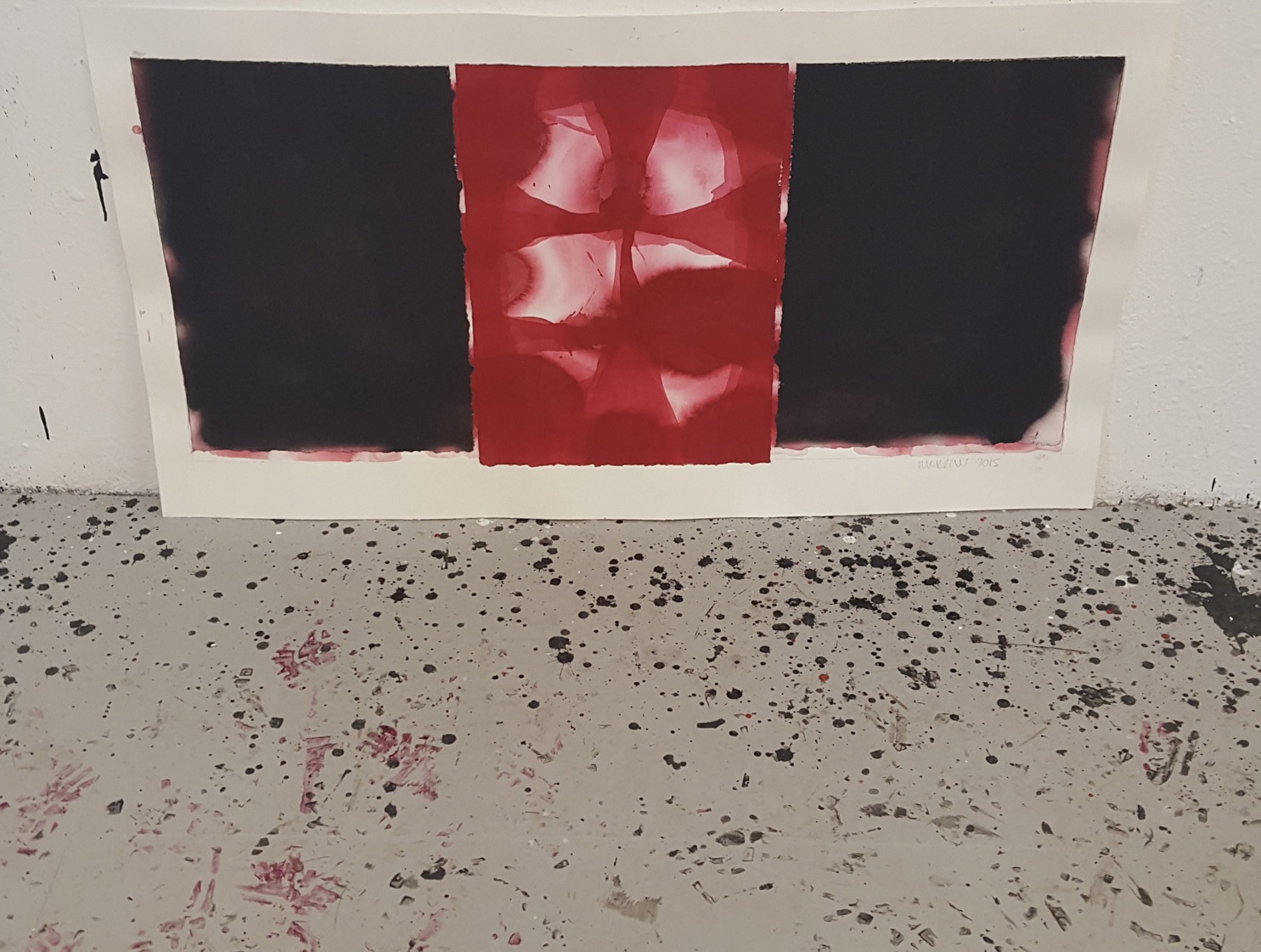 IAN MCKEEVER
untitled, 2018
text
I've always found it impossible to resemble myself from one day to the next, Philippe Ricord.
Whether inside your own skin or outside it, the more one tries to be perfect in the world, even for one moment, the less he will be. (Ian McKeever)
Ian McKeever started painting in 1969 in London, renting a studio from SPACE after graduating in English literature. His first solo exhibition came four years later at the ICA in London. In 1989, he received the prestigious DAAD scholarship in Berlin, followed in 1990 by a major retrospective exhibition at the Whitechapel Gallery in London. In the early years, his work concentrates on landscapes, reflecting his many trips to places like Greenland, Papua New Guinea and Siberia. The direct references to the landscape decline in the mid-80s when his work becomes more abstract, displaying interest in the human body and architectural structures. Over the years, the quality and the presence of light become increasingly important in his painting. He has held various teaching positions: he was a guest professor at the Städel Akademie der Kunst in Frankfurt and a Professor of Drawing at the Royal Academy Schools in 2006-2011. Since 2001, he has been a visiting professor of painting at the University of Brighton.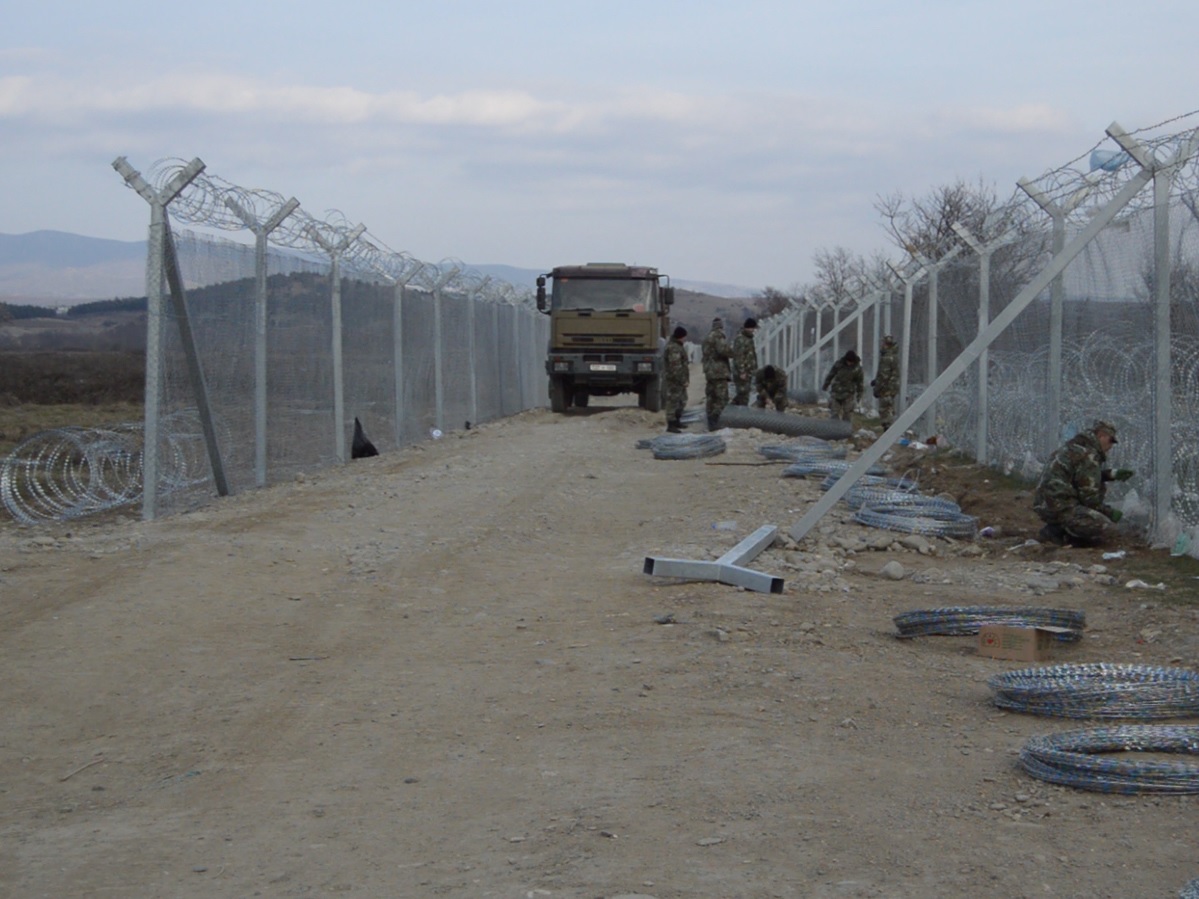 SAMIR MEHANOVIĆ
Through Our Eyes, 2018
film, 70'
Shocked by the way in which the Syrian war is reported in the West, I asked myself how close do we ever get to the true human stories of those caught up in the war? For me, the suffering of the Syrian people brings back so many memories of the war in Bosnia 20 years ago. As a young man growing up in the Bosnian war zone between 1992 and 1995, I was likewise shattered by war. At that time I experienced daily bombings, being cut off from basic supplies, seeing young people and children injured and killed. I still feel traumatised today by those memories.
When I arrived in Edinburgh with my theatre company in 1995, my basic human instinct for survival proved stronger than my desire to return home. I became a illegal immigrant. I was scared, hiding like a mouse, scared of being sent back to the war zone.
I remember a September day walking the street of Edinburgh as a genuinely homeless person while the Scottish rain seeped into my bones. For me that day was harder than three years in the war zone. I spent most of the time loitering in a shopping centre, being questioned by security guards, feeling hungry. Finally, late in the evening, I found a good person who took me into his home. He advised me to register as a refugee, and thereby I became a member of UK society.
This explains why I felt such a strong urge to make it possible for today's refugees to tell their stories, and why I felt compelled to make this film, "Through Our Eyes" (Samir Mehanović)
Samir Mehanović is a film and theatre director, producer and screenwriter. Born in Tuzla, Bosnia, he has lived in Scotland since 1995. He shot this film three years after making "Silent War in Beqaa Valley" in 2014. After obtaining his MA in Film and TV at the College of Art in Edinburgh, he started his career with the short –film "The Way We Play", BAFTA 2005 Award. He made the documentary film about the Srebrenica massacre "The Fog of Srebrenica" on commission from the BBC, and won the IDFA award in 2015.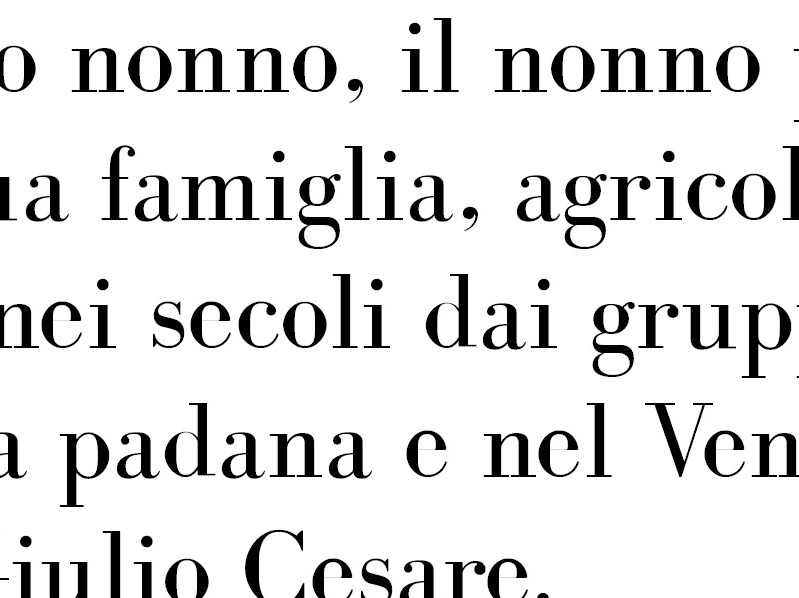 CRISTIANA MOLDI RAVENNA
untitled, 2018
text
My identity is characterized by the shape of my head, of my skull. Round like my grandfather's skull, my paternal grandfather, like a Roman's… descending from a family farmers and horse merchants who traded with Hungary for centuries, from groups of Romans who had settled in the Po Valley and at Annone Veneto, perhaps at the time of Julius Caesar.
The skull is telltale of the life-death transition. In my 'making of art' I always tend towards the circular, a movement within words or texts that I write, so that it reproduces a complexity or a novelty of thought that must find synthesis in various forms of expression.
I have collected images of my family where my grandfather's native identity can be clearly seen. I obtained an image from the 1600s: a plaque displaying a series of particularly round skulls around its perimeter. It is located in the cloister of Santo Stefano's church in Venice. I recently found a little coat, guarded with love, belonging to me when I was a year old and my head, as can be seen in the accompanying photo, almost shaved, reveals the spherical shape: my first coat, light blue and the lining of pink and light blue squares, and golden round metal buttons. I remember exactly how that lining felt. The senses guide us, the memory of the senses is the trace of our identity. (Cristiana Moldi Ravenna)
Cristiana Moldi Ravenna's research is mainly focused on linguistic coding both visual and literary. Between 1978 and 1985 she and Guido Sartorelli co-curated several exhibitions on the decoding of cultural messages in cities (in 1984 alone "Semiopolis", "The city as an advertising medium", "The city as an instrument of communication"). She has published books of poetry, texts for the theatre. One of these, "Primo grillo Secondo grillo", which mixes mathematical symbols with onomatopoeic annotations, won the National Theatre and Science Award in Manerba del Garda in 1996. She has written books on Venice, most notably "Secret Gardens in Venice" with Tudy Sammartini and Gianni Berengo Gardin, Arsenale, 1989.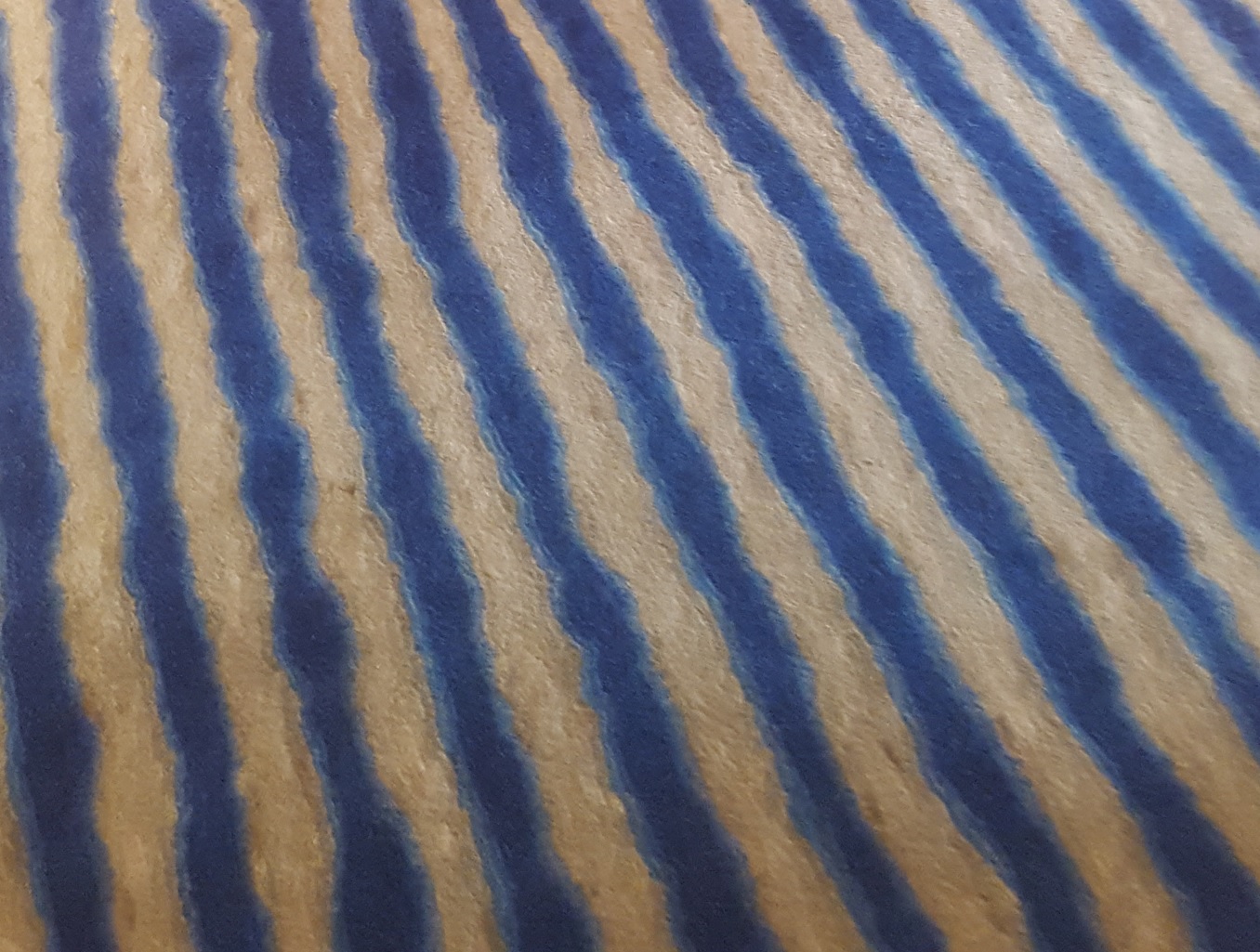 LEON TARASEWICZ
Gerusalemme, 2018
text
[…] under one sky […] the Torah, the Gospels, and the Koran whisper their truths amid ancient stories. It has been this way for ages, and it is this way today.[…] …and I do not know of another city as such, which would be as controversial as it is desirable in the history of humanity. […] …when I lived on Mount Zion, I was completely paralyzed. Gehenna was down the road, and on the horizon, the Sacred Grove where Christ once taught. Golgotha was located four hundred meters from the house where I lived. …and how to paint in such a situation, how to find yourself in such a reality? …I walked the ancient streets for a long time, gathering my thoughts, avoiding various people, […] I felt like a child deceived by the iconography of Orthodoxy and by the sacred images of Catholicism. …because here, I did not find any dark chiaroscuro icons against a golden background, or Roman blue shades. Everything was saturated with the mystical warmth of yellow and orange, and the shades were complementarily purple. …this moment caused me to revise my imagination, and the F I got for a drawing I made for religion class no longer taunted me; during my childhood, I painted the Red Sea using a red crayon, because how else could I have possibly drawn it? (Leon Tarasewicz, June 2018)
Leon Tarasewicz (Waliły, Podlasie region, Poland 1957) is one of the leading contemporary Polish painters. Despite the identification with his place of origin, evident in the references to nature and the landscape of his early works, the artist systematically covers the tracks that could indicate the genesis of his work. Gradually, the structure of his paintings inspired by nature becomes a captivating and sensual playing area of pure, intense colours, spread out in parallel strips. On the surfaces of his large-format works the only determining elements are colour, texture and light.
ANDRZEJ and TERESA WEŁMIŃSKI
Esse est percipi 2
installation, paper, resin, monitor, video
Several cardboard boxes (5-7) are placed in non-significant places in the exhibition space: in a corner, under the stairs, etc. Each box has a hole from which an observer's eye follows us. The installation refers to the early work of the Polish duo on the themes of identity, individualism, unstable conditions of the viewer (from observer to voyeur), and is also inspired by the Isolate Systems and issues related to the impartiality of the observer (Schrödinger: we are not neutral looking at reality, but we influence it). The title refers to the George Berkeley's investigation of "being observed" (the existence of something depends on being perceived).
Teresa Wełmińska is an actress and director. She graduated from the Medical Vocational School of Krakow. From 1976 to 1990 she collaborated with Tadeusz Kantor and performed in the Cricot 2 Theatre. Since 1992, together with Andrzej Wełmiński, she realizes artistic projects, shows and theatre workshops.
Andrzej Wełmiński is an actor and director. He worked with Tadeusz Kantor from 1973 to 1990, and participated in all productions and tours of the Cricot Theatre 2. He graduated in 1977 in Graphic Arts at the Academy of Fine Arts in Krakow. As an artist he uses various media (drawing, painting, photography, objects and installations) and is associated with Foksal Gallery and Krzysztofory Gallery. Together with his wife Teresa, he has co-authored numerous shows represented in European theatres and festivals, including "Pages from the Book of…" (2012), for which he was awarded Best Actor and Best Production at the Istrapolitana Festival in Bratislava.
.
.
.
Trieste, Studio Tommaseo, via del Monte 2/1
from  7 to 22 February, 2019
opening hours: Tue.-Sat. 5-8 pm
free admittance
info: info@triestecontemporanea.it
phone: +39 040 639187
all images: courtesy by the artists and Trieste Contemporanea