01 march 2019
conversation with the finalists of the trieste contest starting at 6pm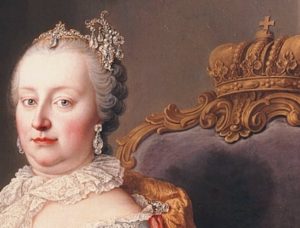 Trieste, Studio Tommaseo (via del Monte, 2/1)
Friday, March 1, 2019, 6 pm
The final stages of the "Competition for the realization of a monument in memory of the empress Maria Theresa in the Ponterosso square in Trieste" are enlivening these days the debate in the city. Who will win? In addition to what decided by the jury of the competition, it will be up to the popular vote, scheduled for March 10th 2019, to decree which of the 5 finalists will be commissioned to make the sculpture.
Trieste Contemporanea, in the spirit of its service for cultural discussion of visual contemporaneity, is pleased to invite you on Friday 1 March at the Studio Tommaseo (via del Monte 2/1) to speak directly with the authors of the projects that are contending the realisation of this important public art work.
Speakers will offer a brief account of the motivations, the themes proposed, the implementation technique of each project or any other in-depth explanation of the tables and maquettes currently on display at the Palazzo dei Leo (home of the Civic Museum of Oriental Art, via San Sebastiano 1). The conversation will stimulate questions from possible voters and a more general reflection on the topic of monuments in the contemporary era.
Speakers: the groups: Evelina Bette, Mauro Trani, Giancarlo Stacul; Nicola Facchini, Eric Gerini, Elena Pockay; Paolo Ferluga, Lorena Matic; Giovanni Andrea Panizon and STARassociati; and Davide Skerlj.