09 march 2019
89th eyp international session, yerevan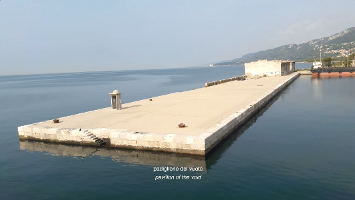 Trieste Contemporanea is pleased to announce a new international collaboration: its Harbour for Cultures project will be part of the working programme of the "89th International Session of the European Youth Parliament – Yerevan 2019", that will take place in Yerevan (Armenia) from 9 to 17 March 2019.
Drawing inspiration from the real case history of how to convert and reuse the area of the Porto Vecchio (old port) of Trieste and ideally looking for an accessible model of a shared society, the H/C project will asks young EYP participants to imagine a "new port" and reinterpret it from different perspective. The ideas collected at the EYP meeting will than form a special deck of cards inspired by Brian Eno's "Oblique Strategies".
The next session of the European Youth Parliament will be the largest youth conference in the history of the Republic of Armenia that will gather around 300 young leaders from over 40 European countries who will discuss current European and global issues concerning human rights, energy and security, cooperation between EU and Eastern Partnership (EaP) countries.
Present in 40 European countries and with over 30,000 participants on an annual basis, the European Youth Parliament is a peer-to-peer network of independent associations that brings together young people from across Europe to discuss on globals and socials topics in a parliamentary setting. The aim of the EYP is to make the new generations more informed and responsible to face the challenges of the world and society of the present and of the future, by working simultaneously on an important problem of our society: how to bring politics closer to people.