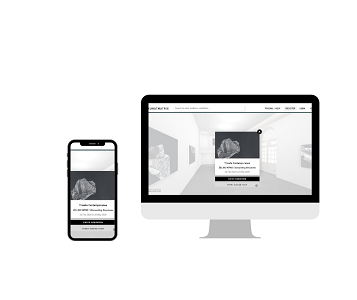 Many of you were unable to see "Dismantling Structures", the provocative exhibition by the Croatian artist Željko Kipke, opened on February 22nd and closed for lockdown after a few days. Now you have the opportunity to visit it in our brand-new virtual exhibition environment – we recommend viewing in full screen.
In "Dismantling Structures" Kipke exhibits his latest painted works on canvas that strike 7 icon-buildings of Zagreb characterized by the political, economic and cultural history of the city (for example the parliament, formerly the headquarters of the central committee of the Communist Party). The exhibition, curated by Branko Franceschi, was created in collaboration with the Museum of Fine Arts in Split and the Galerija Kranjčar in Zagreb, under the patronage of the Consulate General of the Republic of Croatia in Trieste.
https://artspaces.kunstmatrix.com/en/exhibition/1501240/%C5%BEeljko-kipke-dismantling-structures.