22 may 2021
Liliana Moro in dialogue with claudio libero pisano at 6pm (live ticket on eventbrite + streaming online on facebook e youtube)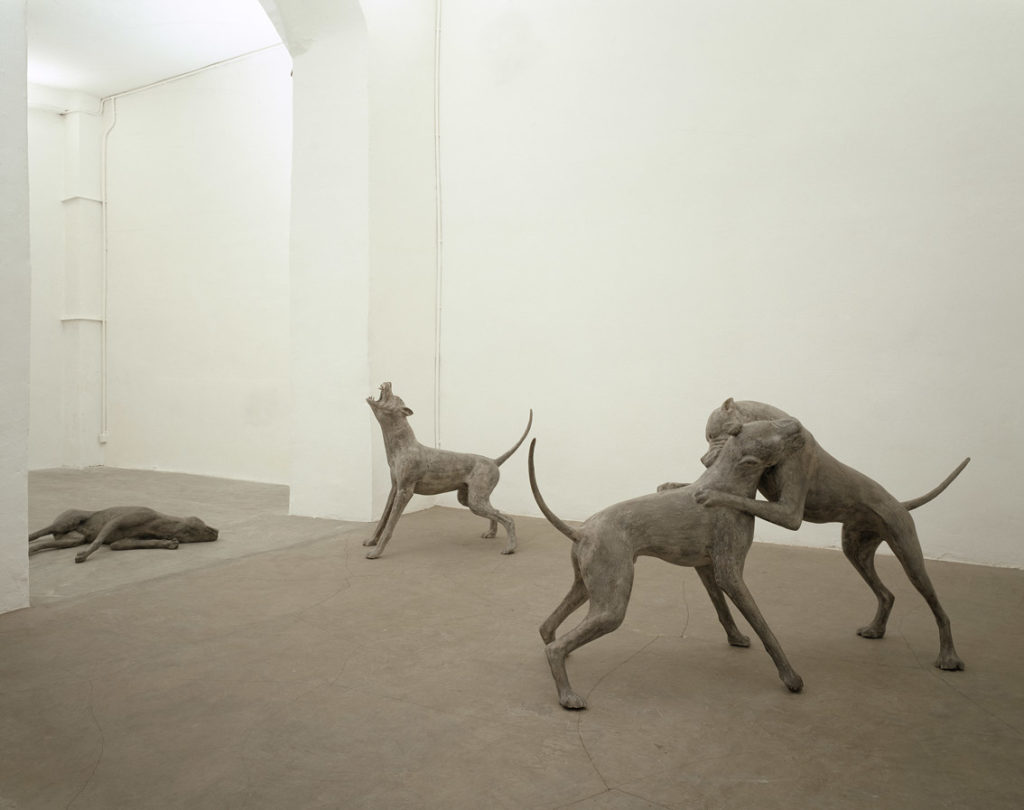 Liliana Moro, underdog, 2005
This year sees a remarkable resident artist at 2021 RAVE – East Village Artist Residency, the annual residency program in the countryside of Friuli, which hosts a leading international artist each summer, inviting them to undertake their research in this specific context.
RAVE is a metaproject created by Tiziana and Isabella Pers and Giovanni Marta, which brings together contemporary art with the need to look towards a bio centric perspective and promote the research and diffusion of contemporary art through anti-speciesist thinking.
This year the spirit of RAVE will be interpreted by the outstanding artist Liliana Moro, participant at Italian Pavilion of the Venice Biennale 2019, and many other exhibitions in museums and institutions. Among them: Castello di Rivoli Museo d'Arte Contemporanea, Museo MAXXI and Galleria Nazionale di Roma, PS1 New York, Palazzo Grassi Venezia, Triennale Milano, MoCA Shanghai, Moderna Museet of Stockholm.
Shortly after her arrival, Liliana Moro will meet the public at a talk at Trieste Contemporanea in Trieste, on Saturday 22nd May at 6pm, in conversation with Claudio Libero Pisano, curator and professor of Contemporary Museology at Rome Academy of Fine Arts.
The talk will be introduced by the artist Isabella Pers and by the Trieste Contemporanea director Giuliana Carbi. The event will be on line in live streaming, on Facebook and YouTube channels of Trieste Contemporanea.
Some tickets in presence will be available on Eventbrite platform (https://www.eventbrite.it/e/biglietti-liliana-moro-a-rave-2021-sabato-22-maggio-ore-18-154446817589).
Encountering the works of Liliana Moro we have the perception that only what is strictly necessary is present. Sound, words, sculptures, objects and performance, compose a world
that "stages" a reality simultaneously raw and poetic. These are territories of an individual experience (that of the artist but mainly that of the viewer) that ask for going beyond what is
visible. The reduction to the essential understood as an attitude, a practice and a positioning, does not result from an use of a minimal language: it is a rather something the artist triggers
both when choosing to use elaborated techniques, and when opting by using existent materials and objects of everyday use.
A prominent element in Liliana Moro's research is the political dimension, not translated in the illustration of contents, but related to the forms of addressing the recipients; for example by placing her work on the ground she implicitly asks the viewer to bend down to see it. Freedom of action is an important aspect of the work, but it only defines it partially: what creates an interesting difference is the relation between the university of possibilities and a tension – both physical and poetical – produced from this relation.
Liliana Moro was born in 1961 in Milan, where she lives and works. She graduated from the Accademia di Belle Arti di Brera a Milan, where she studied with Luciano Fabro. In 1989 she founded, with other artists, the Spazio di via Lazzaro Palazzi in Milan, active until 1993. Liliana Moro has shown in major international group exhibitions and solo show includine: Documenta IX, Kassel; Aperto XLV Venice Biennale; Castello di Rivoli, Turin, Quadriennale Rome, Moderna Museet, Stockholm , PS1 ,New York , De Apple, Amsterdam, Palazzo Grassi Venice, MAMbo Bologna, MART Rovereto, Triennale Milan; MAXXI Rome, Galleria Nazionale d'Arte moderna Rome, 58° Biennale d'Arte Padiglione Italia, Venice;
Galleria Emi Fontana Milan, MUHKA Antwerpen; Italian Cultural Institute of Los Angeles, Fondazione A.Ratti, Como, Fondazione Zegna All'Aperto, Trivero, Cubo Garutti/ Museion Bolzen, Galleria Francesco Pantaleone Palermo/Milan, Galleria de Foscherari Bologna.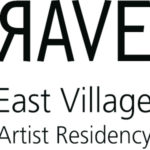 RAVE deals with the role and responsability of contemporary art in relation to the animal issues. RAVE promotes research and multidisciplinary dialogues between contemporary art, science, architecture and philosophy. It is an experimental project that takes place in the countryside in Friuli, in an historical "borgo" inhabited by animals rescued from the slaughterhouse.
RAVE is realized in collaboration with Trieste Contemporanea, ALL/Università di Udine, Gallinae in Fabula, L'Officina, Musiz Foundation, comune di Trivignano Udinese, Comune di Manzano, with the support of the Region Friuli Venezia Giulia. Main partner: Vulcano agency.

INFO:
www.raveresidency.com
info@triestecontemporanea.it