from 25 March to 3 May 2017
anche nei luoghi dove non siamo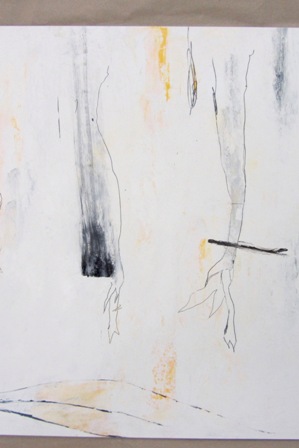 Agostino Perrini, Sensi Rampicanti, 2015,mixed media on cardboard, 70x100cm, detail
opening Saturday, 25 March at 18.30
in conversation with Fulvio Dell'Agnese, Dino Marangon and Paolo Marcolongo
Studio Tommaseo hosts the exhibition "Anche nei luoghi dove non siamo" (even in places where we aren't) by the artist Agostino Perrini.
Following the retrospective exhibition at Galleria Civica Cavour in Padua, the pieces shown in Trieste will focus on the desire of getting in contact with nature, explored by Perrini through the images of whimsical herbariums. These fantasy's objects become the soul's space, where the artist leaves his poetic mark.
At the opening evening Fulvio Dell'Agnese (art historian and critic), Dino Marangon (art historian) and Paolo Marcolongo (artist and curator) will dialogue with the public, illustrating Perrini's body of work.
The exhibition will remain open until 3 May, 2017.

Studio Tommaseo (Trieste, Via del Monte 2/1)
opening hours: Tuesday to Saturday 5-8 pm
free admittance
info +39 040 639187 (5-8 pm)