from 8 to 8 May 2015
seventh cei venice forum for contemporary art curators
Venice, Ca' Rezzonico-Museum of 18th century Venice (Dorsoduro 3136), May 8th, 2015 [10am-1:15pm  |  2-5pm]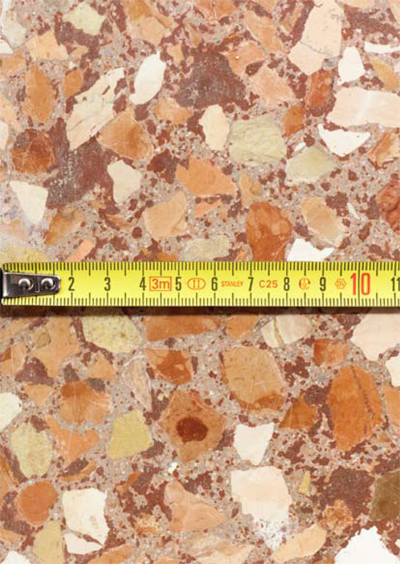 The Forum is a CEI Feature Event and a Continental Breakfast project under the patronage of Mr Tibor Navracsics, Member of the European Commission.
It is conceived and organised by the Trieste Contemporanea Committee, in cooperation with the CEI-Central European Initiative and in collaboration with the Institute for Contemporary Art in Zagreb. 
The event is held under the patronage of the Italian Ministry of Foreign Affairs and International Cooperation, the Ministero dei Beni e delle Attività Culturali e del Turismo, the Central European Initiative, the Regione del Veneto, the Provincia di Venezia, the Provincia di Trieste, the Comune di Venezia, the Comune di Trieste, the University Ca' Foscari in Venice, the University of Trieste, the Goethe-Institut Triest and the Venice  International Foundation.
It is supported by the CEI and the Regione Autonoma Friuli Venezia Giulia.
Thanks to the Fondazione Musei Civici di Venezia.BEFORE NUMBERS. 
Perspectives in funding contemporary art research.
2015 TOPICS  This year, the 2015 CEI Venice Forum for Contemporary art Curators will explore and consider new ways to carry out quality and research and will involve professionals believing that these two elements – essential to the artistic production of all times – are especially needed in times of economic depression.
While the new public funds system does not provide enough resources to foster experimental production and is more insistently asking the sector of visual arts to become an industry capable of demonstrating efficiency through the amount of numbers it is able to put in place, and when public money is used for large projects and wide partnerships, sometimes forced to state the obvious in compliance with the rules for "quantity" of presentation (especially through the media and the new social media) and participation (first of all, numbers related to audience, but also numbers related to hospitality and mobility of personnel), the 2015 Forum will pay attention to the need for continuity in research and in experimental artistic and curatorial practice.
We will also consider what the scenario in Europe would be like in the medium and long term, should the current funding guidelines not be integrated with the option of conducting smaller-scale research projects where both independent organisations and more structured public institutions can test the new aesthetic production processes and their impact on the contemporary world and operate as critical incubators of imagination and innovation for the preparation of the future public sphere and for the activation of a true audience development.
Since the plurality of art experts unanimously believe that giving continuity to experimental production is crucial for the art sector and represents a contribution for a better future, appropriate ways to support this continuity will be discussed.2015 SPEAKERS
2015 PROGRAMMEREGISTERED PARTICIPANTS
REGISTRATION CLOSED
The working language will be English.
There is no fee for participation.
how to reach Ca' Rezzonico – Museum of 18th century Venice
INFO: info@triestecontemporanea.it
Before Numbers. Issues and Activities, the Forum's session in Trieste, will be held on October 23-24, 2015.

image: A detail of "Terrazzo veneziano", the typical Italian polished floor, that aggregates marble chips, powders and other stone materials. Of very antique origins, this flooring technique was developed in Venice, where in the 1586 was published "L'arte de Terrazzeri", the new brotherhood's statute with a series of precise manufacturing rules. (photo: Fabrizio Giraldi; concept: Manuela Schirra; courtesy Trieste Contemporanea)