from 14 to 21 June 2012
women and the videoart in ljubljana, zagreb, sarajevo and belgrade: the first 2012 appointment of videospritz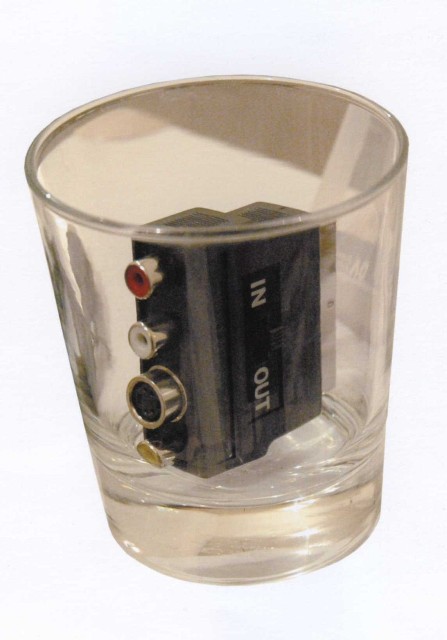 featuring artists:
ALMA SULJEVIĆ, DANICA DAKIĆ, DARINKA
POP-MITIĆ, DEJAN HABICHT, GORDANA
ANĐELIĆ GALIĆ, KRISTINA LEKO, MAJA
BAJEVIĆ, MARJETICA POTRČ, MILICA TOMIĆ,
RENATA POLJAK, SANJA IVEKOVIĆ, ŠEJLA
KAMERIĆ, ŠKART, TANJA LAŽETIĆ
opening, Thursday, 14th, 2012, 6pm

The exhibition DOWRY is an integral part of the project Women's Heritage: Contribution to Equality in Culture (2011 – 2012). The project leader is the Center for Women's Studies in Zagreb; the partner organizations are: Women in Black from Belgrade, Serbian Cultural Center Danilo Kiš in Ljubljana, Casa Internazionale delle Donne of Trieste and the Sarajevo Center for Contemporary Art (SCCA). The project is funded by European Union.
The exhibition is produced and organized by Sarajevo Center for Contemporary Art. During 2012 it travels to the cities where the participating organizations are based. The core of the exhibit consists of art works by Sarajevo female artists. The artists from Ljubljana, Belgrade and Zagreb are also presented in the exhibition.
The aim of DOWRY is to establish a creative dialogue between artists from the mentioned centres of former Yugoslavia who share common history, and artistic and social values.
The notion of DOWRY refers to the patriarchal tradition and culture in which women's position and status in both family and society are clearly defined. Using the term here is an act of artistic licence, licentia poetica; the term symbolically denotes a relationship between personal heritage, all the properties inherited, handed down through the family and those acquired and shaped through our own experience of life – those human, social, historical and / or specifically female values we choose as our own. DOWRY exhibition opens up a space for self-identification, for a socially responsible and a politically engaged discourse in visual arts.