from 18 to 18 December 2013
a conversation with Andrzej Wełmiński

KWINTOFRON WIECZOROWICZ's THEATRE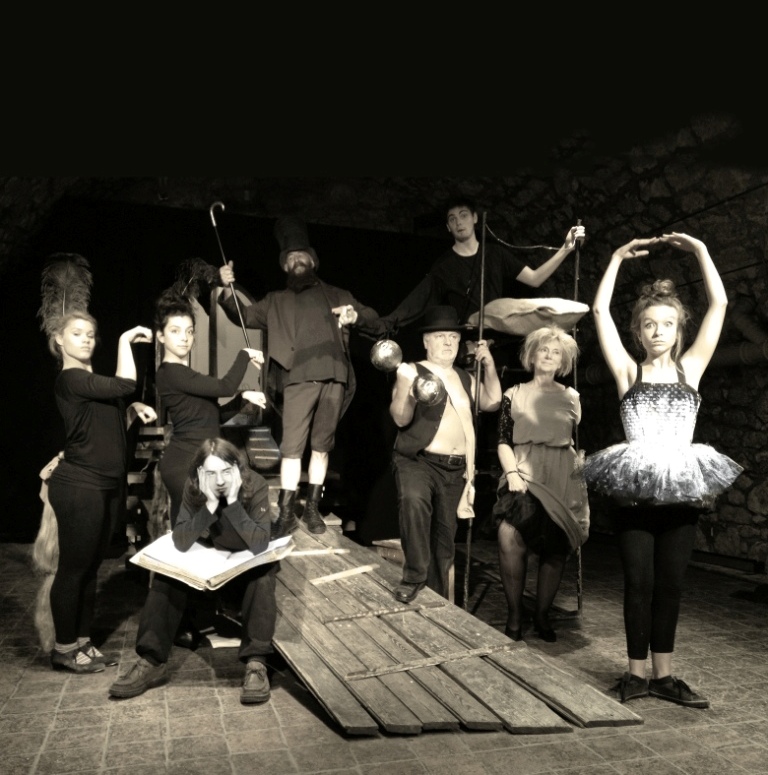 workshop Andrzej Wełmiński / Krakow / 2013
On Wednesday 18th December at Studio Tommaseo, via del Monte 2/1, concluding the photographic exibition dedicated to Stanisław Ignacy Witkiewicz, Andrzej Welminski will deliver a lecture entitled "Kwintofron Wieczorowicz's Theatre".
Witkiewicz combines casual action with a deep philosophical and political discussion in his novel "Insatiability", written in 1927 and published for the first time in 1930. He tries to give a standard definition of theatre, that was very innovative for that period and quite close to artistic performance's theories related to late '70 visual art production.
The relation between Witkacy and the Cricot Theatre was the of Welminski's workshop's input that he led in September in Krakow. This will be the principal topic analyzed by Welminski in his lecture in Trieste.
Andrzej Welminski is also an artist, actor and director, working with Tadeus Kantor from 1973 to 1990, participating to Cricot 2 Theatre's productions and tours. He gets graduated at the Krakow's Academy of Fine Arts in 1977. He works with drawing, painting, photography, creating objects and installations; he's associated with Foksal Gallery and Krzysztofory Gallery.
Cricot Theatre was founded in 1955 by Tadeusz Kantor, renown theatre director, professional painter and assemblage artist, avangarde set designer and art theorist, largely conditioned by Witkievicz's theatral theories.