from 30 September to 24 October 2017
letters, 2015 – 2017
Ian McKeever
Letters, 2015 – 2017
opening Saturday, September 30 at 6.00 pm
Ian McKeever in conversation with Gabriella Cardazzo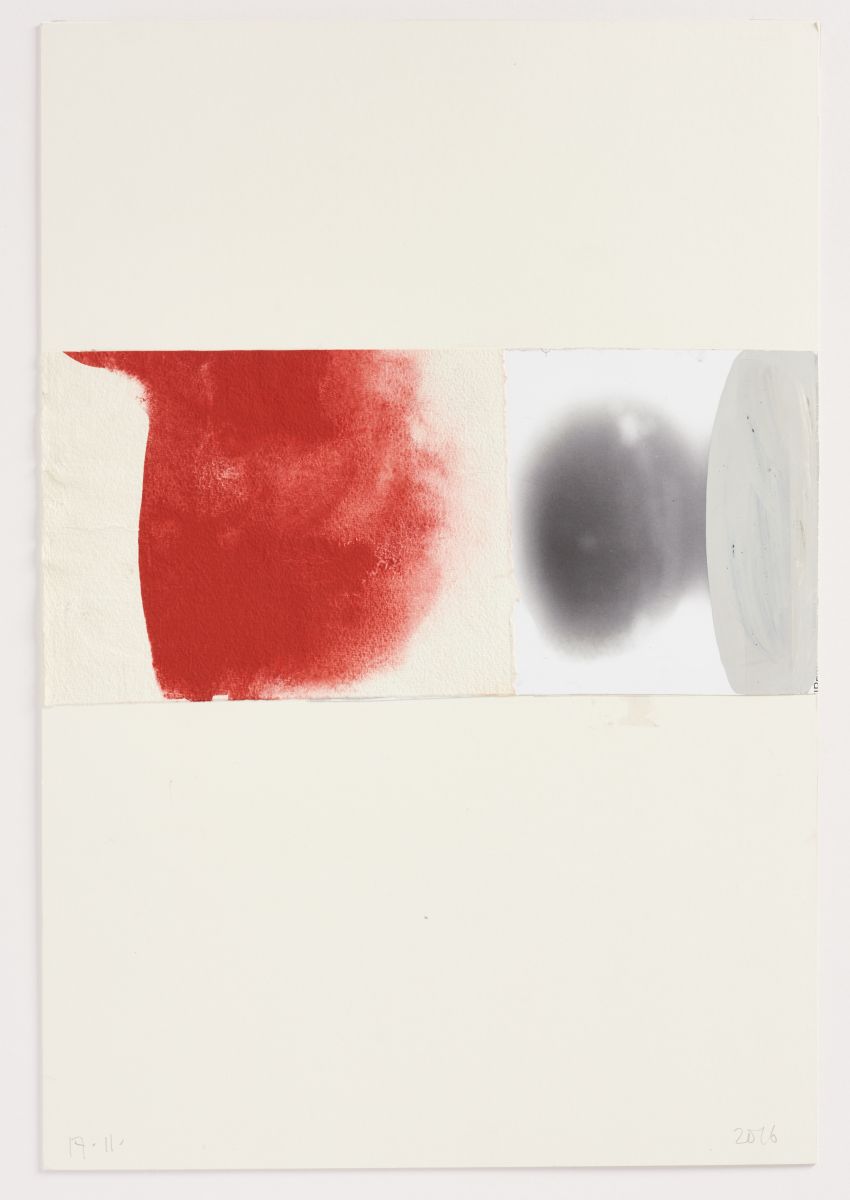 Ian McKeever, Letters, 2016-2017

Starting from Saturday 30th September, Trieste Contemporanea will be hosting at the Studio Tommaseo the exhibition of the English artist Ian McKeever, Letters, 2015 – 2017.
At the opening the artist will have a conversation with the academic and film director Gabriella Cardazzo from Venice.

The displayed series Letters, Autumn 2015 and Letters, 2016-2017, consisting of 44 works, are part of his latest productions, developed during the last two years; the works are characterised by a purity of abstraction that makes the subtle line between photography and painting indistinguishable, fully representing his artistic research.
After an early interest in the conceptual research of landscape and photography, his focus turned to experimentations into the field of abstract painting. The combination of these two spheres of research determined the dialectical method that distinguish the works of McKeever. Between abstraction and representation, logic and intuition, he pulls together, stratifies and makes photography and painting coexist, emphasizing the differences and blurring the boundaries between the two media.
In some of the works of the series, photographic elements are juxtaposed with large patches and blotches of colour painted with Gouache technique, which gives the pictures a denser, brighter, opaque finish thanks to the addition of white pigment and gum Arabic.

Ian McKeever, was born in 1946 in Withernsea, United Kingdom, and started working as an artist in 1969, after studying English Literature. McKeever has received numerous awards including the prestigious DAAD scholarship in Berlin 1989/ 90 and and was elected a Royal Academician in 2003. He has held several teaching positions including Guest Professor at the Städel Akademie der Kunst in Frankfurt, Senior Lecturer, Slade, University of London and Visiting Professor at the University of Brighton. McKeever's work is represented in leading international public Collections, including Tate Modern, British Museum, Royal Academy of Arts, London; Museum Moderner Kunst, Vienna; Glyptotek, Copenhagen; Museum of Contemporay Art, Helsinki; Brooklyn Museum of Art, New York; Metropolitan Museum of Art, New York; Boston Museum of Fine Art e Yale Center for British Art, Connecticut.

Gabriella Cardazzo is an academic and film director from Venice. Manager, together with her brother, of the historical Galleria del Cavallino in Venice, she founded and directed the cultural association Artspace. Film director and videoartist, she curates since 2015 together with Trieste Contemporanea the international project 'à la frontière…! Old and new borders in Europe', a multidisciplinary research that deals with the issues of the 'limit', understood not only as a border between different states and peoples.