from 6 to 23 May 2017
più giù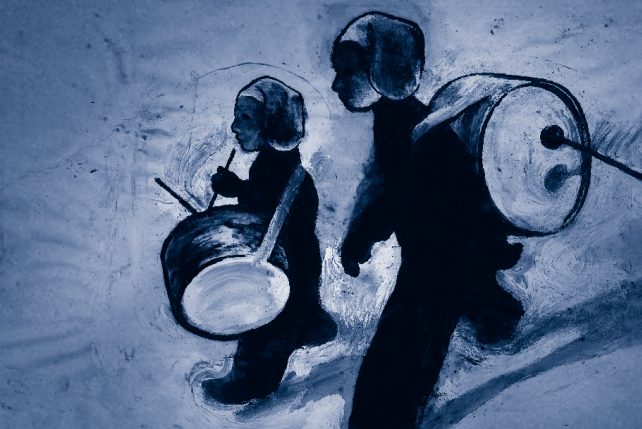 Stefano Ricci, a drawing from the collection "Più Giù", 2017
Saturday 6 May, 2017 at 18:30
Opening of the exhibition
Performance by Stefano Ricci and Ahmed Ben Nessib
Presentation of the editorial works "Mia madre si chiama Loredana" and "Più giù"
Conversation with Stefano Ricci and Paola Bristot
Trieste Contemporanea hosts from May 6, 2017 PIÙ GIÙ, a project by Stefano Ricci, artist, graphic designer and illustrator.
The exhibition will be introduced by a performance mixing drawings and music; the two editorial works "Mia madre si chiama Loredana" and "Più Giù" will also be presented during the opening.
Stefano Ricci was born in 1966 in Bologna, Italy, and lives in Hamburg and Quilow. He has been working as illustrator for the Italian and the foreing press since 1986. His work is mainly focused on comics and animation movies but his research projects are also dedicated to cinema, theatre and dance. From 2003 to 2010 Ricci has been director of the magazine "Bianco e Nero" edited by the Rome Cinematographical Research Centre (Centro Sperimentale di Cinematografia di Roma). Ricci teaches drawing and illustration at the D.A.M.S in Gorizia (Italy), HAW Hamburg (Germany) and École Européenne supérieure de l'image in Angouleme (France). Together with Anke Feuchtenberger he is the director of the publisher Mami Verlag.
The exhibition will open on Saturday 6th May at 18:30 at the Studio Tommaseo in Trieste (Via del Monte 2/1) and will be on display until the 23rd May, 2017
The opening hours are from Tuesday to Saturday, from 17 to 20.