from 4 September to 16 October 2010
international group exhibition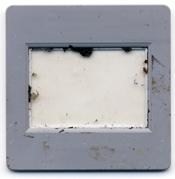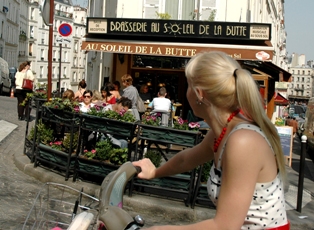 Opening: Saturday September 4th, 2010, 7:00pm
Venue: Studio Tommaseo, via del Monte 2/1, Trieste (Italy)
Artists: Alterazioni Video, Gea Casolaro, Beatrice Catanzaro, Nemanja Cvijanovic, Raphaëlle de Groot, Andrea De Stefani, Paola Di Bello, Nico Dockx, Johanna Domke, Andrea Galvani, Stella Geppert, Bernardo Giorgi, Alban Hajdinaj, Luzia Hürzeler, Valentina Miorandi, Ulrike Mohr, Ciprian Muresan, Andrea Nacciarriti, Alessandro Nassiri Tabibzadeh, Giovanni Oberti, Giovanni Ozzola, Alessandro Piangiamore, Cesare Pietroiusti, Wilfredo Prieto, Riccarda Roggan, Martina Sauter, Albrecht Schäfer, Marinella Senatore, Heidi Specker, Asli Sungu, Nasan Tur, Enzo Umbaca, Luca Vitone, Driant Zeneli
Curator: Julia Trolp
What could be defined today as unique, incomparable, extraordinary or valuable? Which are the things, the moments and the situations that stand out from the ordinary and increasingly fast flow of our daily life and thus become something exceptional or special? The curator Julia Trolp asked this question to 34 artists who answered with photographs accompanied by short texts. From 4 September to 16 October 2010 Trieste Contemporanea and L'Officina present the answers of these artists in an international exhibition at Studio Tommaseo in Trieste. The original works will not be displayed, but only the prints of the photographs will be, therefore the only work on show and the true protagonist of the exhibition will be an 80 pages publication.
The conceptual resort to the publication expresses the main feature of a photograph, namely that it can be reproduced. At the same time it draws on Walter Benjamin's thought who wrote in his famous essay of 1936 that "to ask for the 'authentic' print makes no sense".
Therefore, shape and content, reproduction and uniqueness stand in clean-cut contrast and the exhibition is 34 time uniqueness without unique works.
On the Giornata del Contemporaneo AMACI on 9 October the curator will discuss the questions raised by the exhibition together with some artists and the public at 6:00 pm.
title of the exhibition L'unico / The Only One
venue Trieste, Studio Tommaseo, via del Monte 2/1
duration September 4th to October 16th, 2010
production Trieste Contemporanea e L'Officina (Brainwork Project)
in collaboration with Studio Tommaseo
supported by Regione Autonoma Friuli Venezia Giulia, Provincia di Trieste
with the participation of Casa dell'Arte
opening times Monday to Saturday, 5pm-8pm, admission free
captions
left:
Johanna Domke, Untitled, 2010
C-print, 30 x 40 cm
courtesy Nasim Weiler Contemporary, Hamburg
right:
Gea Casolaro, Being unrepeatable, 2010
courtesy the artist and The Gallery Apart, Roma