from 15 to 15 December 2012
the 2012 young european artist trieste contemporanea award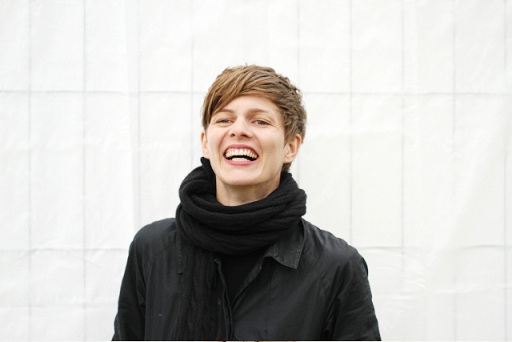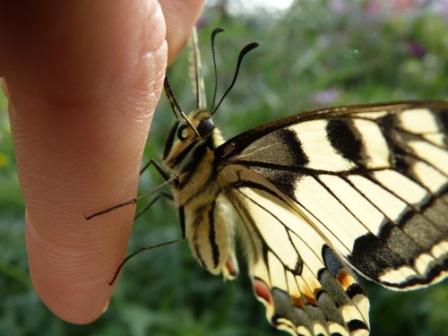 Portrait of Kristina Buch. Photo Moritz Metzner. / 'The Lover', Documenta 13, Kassel, 2012 (detail). Courtesy the artist.
Kristina Buch, a young German artist, is the winner of the 2012 edition of the Young European Artist Trieste Contemporanea Award.
This is the 13th time the award has been made by Trieste Contemporanea which, as part of its Dialogues with the art of Central Eastern Europe activity, assigns the prize to a young, talented artist selected from a range of names presented by a scientific committee comprising experts and curators of contemporary art from Europe, who are members of the Continental Breakfast network.
In more than ten years of the prize, the winning artists have confirmed their talent by becoming protagonists of the art scene in Europe and further afield; two good examples are Pawel Althamer of Poland (2002) and Ivan Moudov of Bulgaria (2006).
Born in 1983, Kristina Buch specialized at the Düsseldorf Academy under the authoritative guidance of Rosemarie Trockel.
Her studies in art began in London, where she graduated in sculpture at the Royal College of Art, but the most interesting aspect of her formation are her unusual beginnings for an artist: first her studies in maths and science in Minnesota, then in biology in London, and finally in theology in Strasbourg. All this while working and teaching in London, New Zealand and France.
Her curriculum of exhibitions culminated this year with her presence at Documenta 13 in Kassel.
At the most important European contemporary event, the young artist presented an installation called The Lover inspired by Ovid's Ars Amatoria: a micro-universe measuring 10 metres by 10 placed in Friedrichsplatz, opposite one of the first modern public museums, the Fridericianum, a neoclassical architectural masterpiece commissioned by Frederick II.
The work comprised a garden for autochthonous plants selected carefully by the artist. It was planned as a place in which to enable a number of butterflies to live; these were raised by the artist and then freed daily for the duration of the exhibition. Critic and journalist Bernd Degner stressed how, starting from an act of love, the work activated an interesting random process in order to be completed. That the butterflies should stay there or visit other flowers away from the site of the installation was a substantial part of the work but one that was totally independent of the artist's wishes (or love).
Since young artists are finding themselves involved in the task of sourcing the resources for individual production, from this year the prize will pay closer attention to the delicate phase of artistic production. From this year, therefore, Trieste Contemporanea will attribute a scholarship as prize. Kristina Buch will be able to use it to perfect her research but, above all, it will serve as a base for an independent plan to produce new and stimulating artistic projects.