dal 16 al 20 Ottobre 2010
video arte dell'europa centro orientale 1989-2009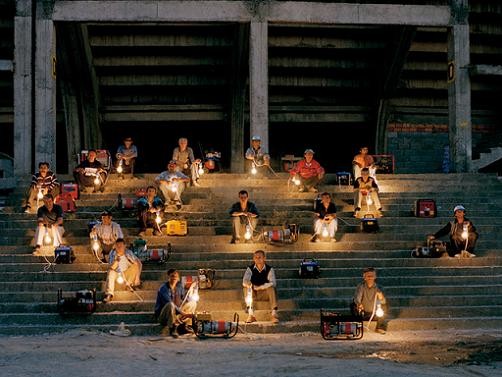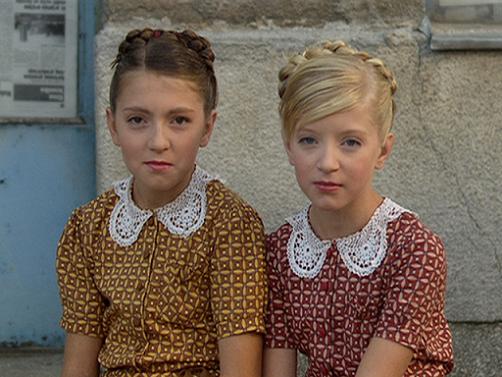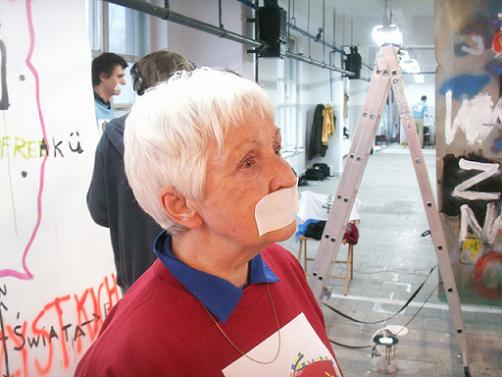 da sinistra:
Adrian Paci: Turn on, 2004. 00:03:33. Courtesy of the artist; Galleria Francesca Kaufmann, Milano; Peter Kilchmann Galerie, Zurich and Gallery Peter Blum, New York
Šejla Kameric: What do I know, 2007. 00:23:10. Courtesy of the artist and Galerie Krobath, Vienna
Artur Zmijewski: Them, 2007. 00:26:26. Courtesy of Foksal Gallery Foundation, Warsaw
Trieste Contemporanea dedica l'edizione 2010 di Videospritz, rassegna internazionale di arte e documenti in video (con aperitivo incluso), ai 100 video che compongono Transitland. Video Art from Central and Eastern Europe 1989–2009.
In prima assoluta italiana a Trieste vengono raccontati i densi vent'anni di cambiamento dell'Europa dell'Est post-socialista attraverso lo sguardo video d'eccellenza dei maggiori artisti di questa parte d'Europa che hanno aderito a questo imponente progetto di archivio visuale internazionale.
L'apertura della manifestazione, la presentazione generale del progetto e una selezione di opere video è prevista sabato 16 ottobre alle ore 17.30 all'auditorium del Museo Revoltella. La proiezione dei video avviene allo Studio Tommaseo. Le opere sono presentate in ordine cronologico 1989 – 2009, da domenica 17 a mercoledì 20 ottobre, per quattro serate (a partire dalle ore 17, a ingresso gratuito).
Transitland è un progetto realizzato nel ventesimo anniversario della caduta del Muro di Berlino, co-organizzato da ACAX | Agency for Contemporary Art Exchange | Ludwig Museum–Museum of Contemporary Art Affiliate (Budapest, H), InterSpace (Sofia, BG) e transmediale (Berlino, D), con il supporto di Culture Programme – European Union, Trust for Civil Society in Central and Eastern Europe, European Cultural Foundation, National Cultural Fund – Hungary, Culture Programme – Sofia Municipality.
L'evento di Trieste è realizzato da Trieste Contemporanea, a cura di Rita Kálmán e Tijana Stepanovic, nell'ambito della rassegna Videospritz, in collaborazione con Continental Breakfast Project, Museo Revoltella, L'Officina e Studio Tommaseo, con l'adesione della Casa dell'Arte di Trieste, con il sostegno di Regione Friuli Venezia Giulia, Provincia di Trieste, Comune di Trieste – Assessorato alla Cultura.
PROGRAMMA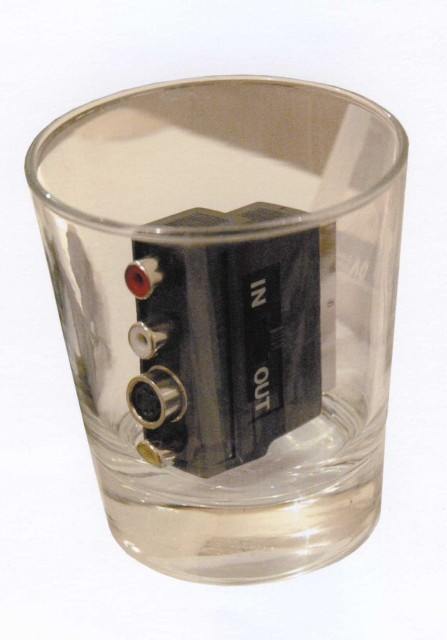 Trieste, auditorium del Museo Revoltella, via Diaz 27
SABATO, 16 ottobre 2010, ore 17.30
presentazione generale del progetto 'Transitland. Video Art from Central and Eastern Europe 1989–2009'.
presentazione del volume 'Transitland', edito da ACAX/Ludwig Museum, che documenta il progetto e contiene saggi di Edit András (a cura di), Ruben Arevshatyan, Giorgio Bertellini, Konstantin Bokhorov, Svetlana Boym, Boris Buden, Calin Dan, Zoran Eric, Antonio Geusa, Boris Groys, Marina Gržinic, Kathy Rae Huffman, Ryszard W. Kluszczynski, Mihnea Mircan, Miklós Peternák, Tomáš Pospiszyl, Boryana Rossa, Katarína Rusnáková e Keiko Sei.
presentazione di una selezione di opere video dalla mostra '…on the eastern front. Video art from central and eastern europe 1989–2009' svoltasi al Ludwig Museum Budapest nel marzo scorso.
a cura di Rita Kálmán e Tijana Stepanovic (ACAX/Ludwig Museum Budapest)
(la conversazione avverrà in lingua inglese)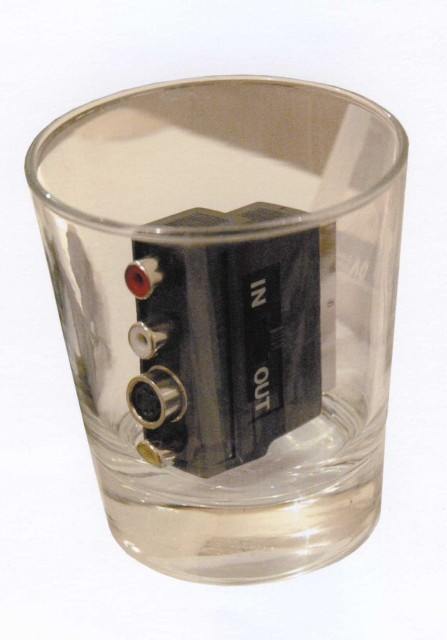 Trieste, Studio Tommaseo, via del Monte 2/1
DOMENICA, 17 ottobre 2010, dalle ore 17.00
prima sessione
durata totale delle proiezioni 4h, 2' 85''
spritz intorno alle 19 in accordo con programma
Kevin McCoy, Berlin, Capital of the DD R, 1989-92, 6' 46''
Mariana Vassileva, Journal, 1990-2005, 12'
Gusztáv Hámos, 1989–The Real Power of TV, 1991, 59'
András Sólyom, Funeral, 1992, 7'
Ivan Ladislav Galeta, Letter (Dear Zoltán…), 1992, 4'
Gintaras Šeputis, Black–White, 1992, 4' 18''
Harun Farocki, Andrei Ujica, Videograms of a Revolution, 1992, 107'
subREAL, Draculaland 3, 1993, 13'
Anna Janczyszyn-Jaros, In The City, 1994, 22' 32''
Association Apsolutno, Absolutely Dead, 1995, 7' 15''
Transitland ARCHIVE 1 in postazione
durata totale 1h, 21' 47''
Egon Bunne, Everything Changes, 1990, 7' 45''
Marina Gržinic, Aina Šmid, Bilocation, 1990, 12' 6''
Marko Kovacic, No More Heroes Any More, 1992, 18' 15''
Vadim Yuryevich Koshkin, Fucking Electricity/Currents of Death,1993, 4' 25''
Mirko Simic, Out of Memory, 1994, 5' 7''
Sergey Shutov, Amazing, How Silently It Is–II , 1994, 4' 9''
Mike Stubbs, Ulf Langheinrich, Gift, 1995, 14'
Jasmila Žbanic, After, After 1, 1997, 16'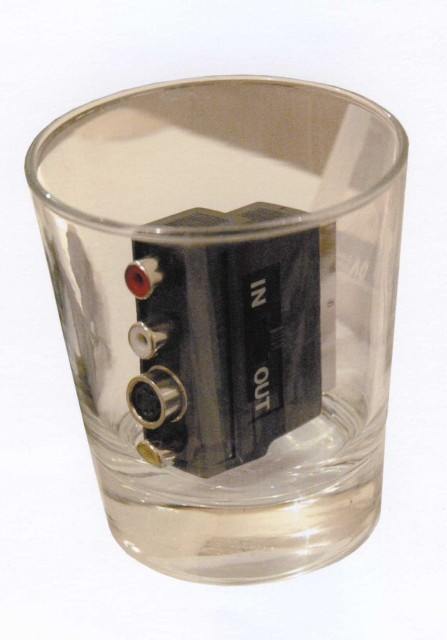 seconda sessione
LUNEDI', 18 ottobre 2010, dalle ore 17.00
durata totale delle proiezioni 4h, 17' 2''
spritz intorno alle 19 in accordo con programma
Michaela Pavlátová, Repeat, 1995, 9'
Žaneta Vangeli, A Documentary Film about Vladimir Antonov, 1995, 6' 35''
Rassim, Corrections, 1996, 6'
Marina Gržinic, Aina Šmid, Post-Socialism+Retroavantgarde+IRWIN, 1997, 22' 5''
Kai Kaljo, Loser, 1997, 1' 24''
Nebojša Šeric Shoba, Shovel, 1997, 4' 34''
Hito Steyerl, The Empty Centre, 1998, 62'
Gentian Shkurti, Alice in Wonderland, 1998, 3' 33''
Milica Tomic, I am Milica Tomic, 1998-99, 9' 58''
Dan Mihaltianu, La révolution dans le boudoir, 1999, 22' 54''
Mare Tralla, Feltboots, 2000, 3' 10''
Radek Community + Dmitry Gutov, Demonstration, 2000, 8'
Ivan Moudov, Traffic Control, 2001, 5' 59''
Sona Abgaryan, Untitled, 2001, 4' 44''
Elena Kovylina, Waltz, 2001, 10'
Szabolcs KissPál, Rever (Anthem), 2001, 5' 10''
Vladimir Nikolic, Rhythm, 2001, 10' 45''
Tanja Ostojic, CrossingOver, 2001, 7'
Martinš Ratniks, Independence Day 18, 2001, 4'
Krišs Salmanis, Daiga Krüze, Historia, 2001, 3' 33''
János Sugár, Typewriter of the Illiterate, 2001, 7' 30''
Yury Vassiliev, Russian Red, 2001, 2' 32''
Natalija Vujoševic, Pink Confession, 2001, 4' 20''
Dan Acostioaei, Essential Current Affairs, 3' 16''
Pavel Braila, Shoes for Europe, 2002, 26'
Hajnal Németh, Striptease or not?, 2002, 3'
Transitland ARCHIVE 2 in postazione
durata totale 1h, 15' 56''
Anri Sala, Intervista, 1998, 26'
Boryana Rossa, The Moon and the Sunshine, 2000, 6' 6''
Józef Robakowski, From My Window 1978-1999, 2000,20'
Azorro SuperGroup, Everything has been done I, 2003, 11' 26''
Maia Sumbadze, Nika Machaidze, xvz, 2003, 12' 24''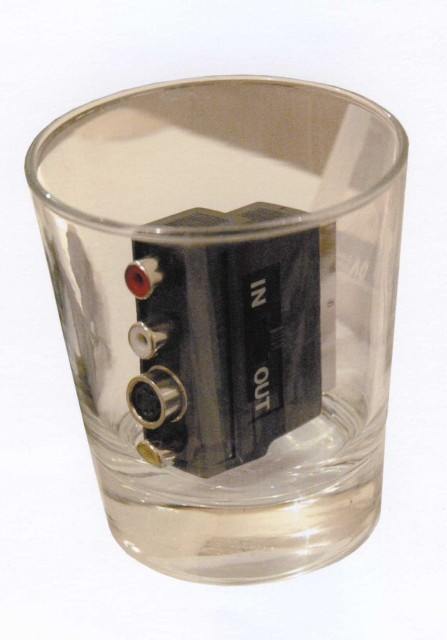 terza sessione
MARTEDI', 19 ottobre 2010, dalle ore 17.00
durata totale delle proiezioni 4h, 10' 33''
spritz intorno alle 19 in accordo con programma
kuda.org, Safe Distance, 2002, 21'
Krassimir Terziev, On the BG Track.03, 2002, 6' 57''
Eva Filova, Pro Choice, 2003, 2' 3''
Calin Dan, Sample City, 2003, 11' 29''
Szabolcs KissPál, Edging, 2003, 3'
Egle Rakauskaite a/k/a RAKE, My America, 2003, 12'
Martin Zet, Red Daddy, 2003, 5' 14''
Kaspars Goba, Seda: People of the Marsh, 2004, 52'
Tigran Khachatryan, Stalker, 2004, 12' 33''
Adrian Paci, Turn On, 2004, 3' 30''
Damir Nikšic, If I Wasn't Muslim, 2004, 7' 08''
Krassimir Terziev, A Place (Playground), 2004, 12' 6''
Sophia Tabatadze, Self-Interview as Eastern and Western Europe, 2004, 11'
Oleg Mavromatti, The Last Valve, 2004, 4' 33''
Rudina Xhaferi, So Good to be an Albanian, 2004, 5' 10''
Renata Poljak, Great Expectations, 2005, 17'
Lala Rašcic, The Invisibles, 2005, 31'
REINIGUNGSGESELLSCHAFT, The City Of Cool–Renaming Streets of Leipzig, 2005, 9' 57''
Stefan Rusu, Jeres, 2005, 4' 53''
Artur Zmijewski, A Dream of Warsaw, 2005, 18'
Transitland ARCHIVE 3 in postazione
durata totale 1h, 29' 3''
Goran Devic, Imported Crows, 2004, 22'
David Maljkovic, Scene for New Heritage, 2004-06, 4' 33''
Hristina Ivanoska, Naming of the Bridge: Rosa Plaveva and Nakie Bajram, 2006, 13' 8''
Yael Bartana, Mary Koszmary, 2007, 10' 50''
Oskar Dawicki, Budget Story, 2007, 9' 27''
Csaba Nemes, Remake, 2007, 25' 48''
Aliaksei Tserakhau, Lyapis Trubetskoy-Capital, 2007, 3'17''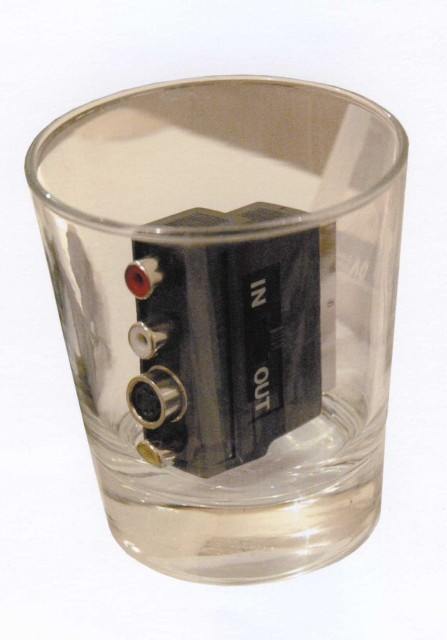 quarta sessione
MERCOLEDI', 20 ottobre 2010, dalle ore 17.00
durata totale delle proiezioni 4h, 17' 3''
spritz intorno alle 19 in accordo con programma
Zbynek Baladrán, Socio-Fiction, 2005, 6' 46''
Gordana Andjelic-Galic, Mantra, 2006, 5' 12''
Pavel Braila, Eurolines Catering or Homesick Cuisine, 2006, 17'
Andreas Fogarasi, A Machine for, 2006, 8'
Khinkali Juice, Georgian National Anthem, 2006, 1' 34''
Aleksander Komarov, See you in Disneyland, 2006, 13'
Adrian Paci, Per Speculum, 2006, 6' 35''
Diana Hakobyan, Untitled, 2007, 8' 13''
Adela Jušic, The Sniper, 2007, 4' 11''
Šejla Kameric, What do I know, 2007, 15'
Kristina Norman, Monolith, 2007, 14' 58''
Nadia Tsulukidze, XXI, 2007, 11' 13''
Artur Zmijewski, Them, 2007, 26' 26''
Mark Brogan, In a Remote Corner of Europe, 2008, 6'34''
Chto delat, Perestroika Songspiel. The Victory over the Coup, 2008, 26' 30''
Ana Hušman, Lunch, 2008, 17' 20''
Joanne Richardson, In Transit, 2008, 30'
Simon Chang, Praha Erotica, 2009, 5' 1''
Ivan Jurica, 1989-2009: Look Back! Boys from Town Healing the Grief of Beautiful Girls, 2009, 18' 20''
Eléonore de Montesquiou, Naine (A Woman), 2009, 15'10''
Transitland ARCHIVE 4 in postazione
durata totale 1h, 28' 8''
István Kántor, (The Never Ending) Operetta, 2008, 35'
Aleksandar Spasoski, Voyeur, 2008, 5' 20''
Ruslana Kojouharova, Georgi Ivanov, The Lost Surplus Value, 2009, 41'
Little Warsaw, Game of Changes/Episodes 1-2, 2009, 3' 24'' + 3' 24''