20 august 2012
première of the new film inside the circle
VIDEOSPRITZ
international encounters of video art and documentary films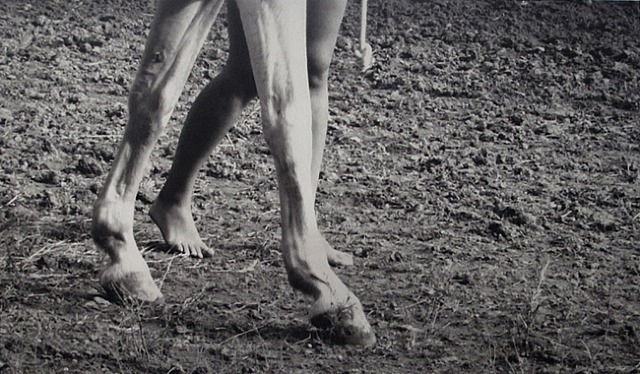 Adrian Paci, Inside the circle, 2011
On Thursday, September 6th, 2012, at 7pm, Trieste Contemporanea dedicates its new VIDEOSPRITZ appointment to ADRIAN PACI that will attend the European première of his new film Inside the Circle.
The film was conceived and developed by the Albanian-born artist during his 2011
RAVE Residency
in Trivignano, in the north of Italy.
Shot in black and white and set inside a training ring, the 6 minute film explores the complex dynamics between man, animal and nature through an interaction between a horse and a young woman. It plays with elements which take the work into a dimension of suspension in time and space.
The RAVE East Village Artist Residency project was lauched in 2011, being L'Officina of Trieste and the Trieste Contemporanea Committee contributing partners. In 2012 – the residency of the Bulgarian artist Ivan Moudov has just finished – the East Village association has been established. The meeting in Trieste is organized in collaboration with this association, that will present the book Adrian Paci. Rave Residency 2011 published by Vulcano.