18 november 2017
four new appointments of visions for a harbour for cultures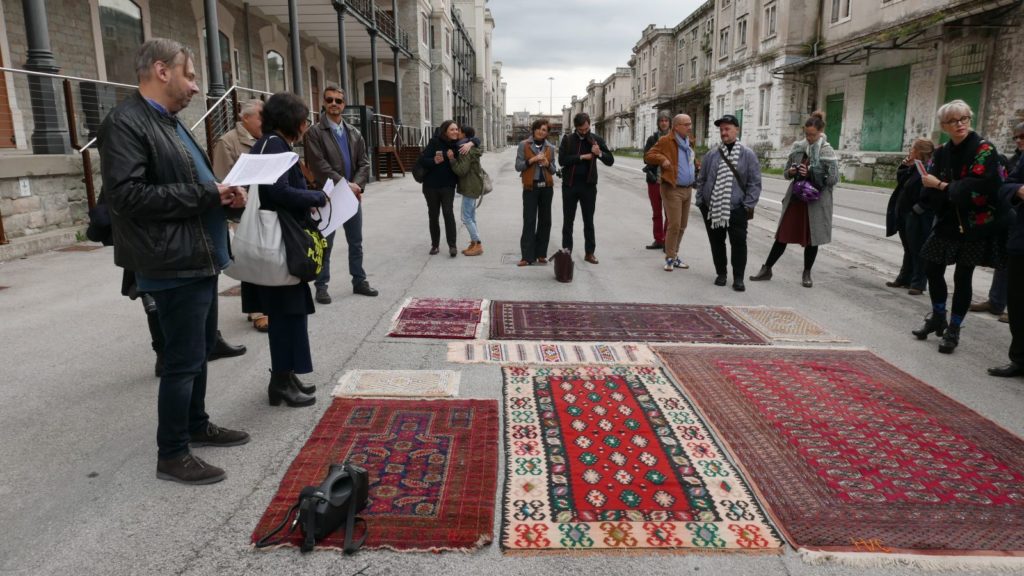 Trieste, November 28, 2017: transparadiso workshop at Porto Vecchio
Thursday, November 23 at 6pm
enterprise + science + institutional issues in the talk, presenter SARA ALZETTA (actress), with ALESSIO LILLI (president of the SIOT SpA), STEFANO RUFFO (director of the SISSA), MARIO SOMMARIVA (secretary general of the Port Authority of Trieste) and PAOLO TASSINARI (visual designer, Studio Tassinari/Vetta).
Saturday, November 25 at 6pm
transparadiso. Shared Values, Ambulant Gardens, and Other Spaces. BARBARA HOLUB and PAUL RAJAKOVICS, the Austrian Founders of transparadiso, present, together with ELISABETTA PORRO, their projects of direct urbanism. With the contribution of Bundeskanzleramt Österreich, a transparadiso's solo-show will take place for the meeting as a progressive contribution to the ongoing H/C exhibition at Studio Tommaseo.
read more
Thursday, November 30, at 6pm
ELISABETTA PORRO, co-creator of H/C, will present her reaserch work on the Old Port of Trieste, started in 2001 within a European research program.  The lecture will be a focus on utopia, dystopia and eutopia, in a contemporary attempt to recount a collective imagination and a meta-project on Porto Vecchio's urban planning.
Saturday, December 2, at 6pm
The art and continuation of politics by other means, a conversation between the philosopher GIOVANNI LEGHISSA and the architect GIULIO POLITA.