12 june 2020
we are happy to invite you to enjoy the first virtual visit of an exhibition at trieste contemporanea!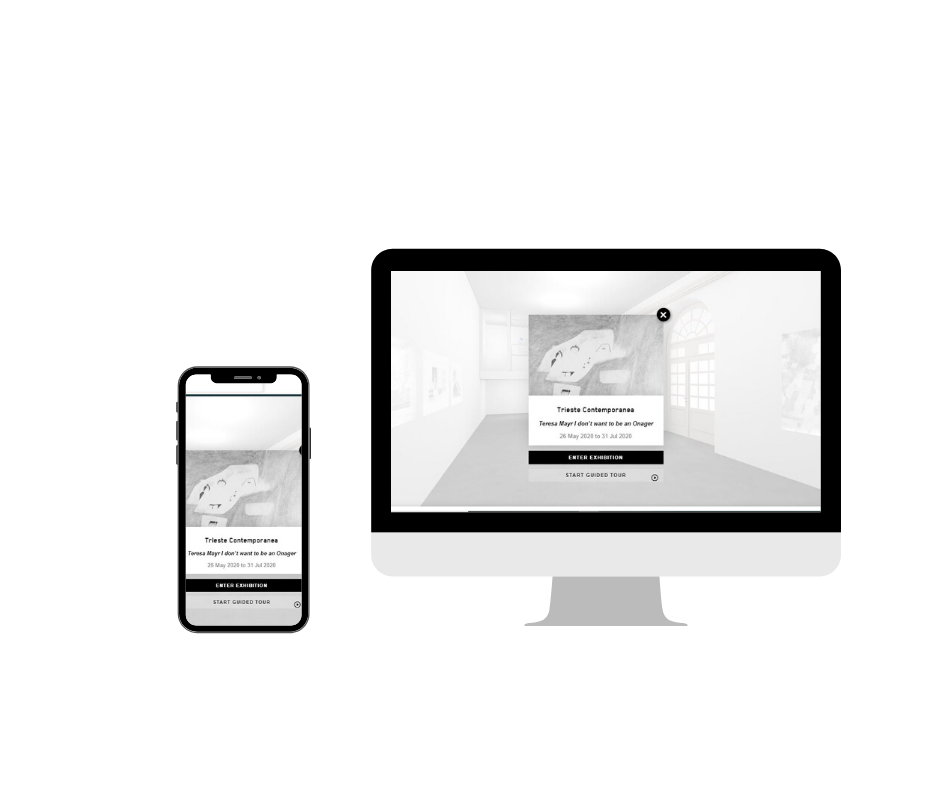 Dear Friends,
we are happy to invite you to enjoy the first virtual visit of an exhibition at Trieste Contemporanea!
From today you will be able to visit our exhibitions on display at Studio Tommaseo in Trieste, even while sitting comfortably at home or wherever you want. You will see the current exhibition of the German artist Teresa Mayr, winner of the Young European Artist Trieste Contemporanea Award 2019. In future times you may go back to the ones you liked the most by selecting them from our website archive collection.
From "enter exhibition" button you freely visit the exhibition in the virtual environmental 3D reconstruction of the real room and exhibition's display (the show can of course be visited "live" in Trieste until 31 July 2020), or from "start guided tour" button you follow a preprogrammed visit. With the arrows you move in space, for example you can go up the stairs. The menu at the top right (=) allows you to enter full screen, obtain and print the list of works, read information on exhibition and the artist.
Teresa Mayr's show, titled "I don't want to be an Onager", is an exhibition project conceived by the artist as the outcome of the Award that Trieste Contemporanea attributes every two years to a Central-Eastern European artist under the age of 30. The 2019 edition has had 290 candidates from 21 countries and marks the milestone of 20 years of the Award, initiated in 1999. Organised by Trieste Contemporanea, curator Daniele Capra, the show collects a series of works on paper which investigate urban spaces' development and their memory traces, as well as modifications and micro-changes that occur in areas where the public sphere and the intimate one overlap and intersect. The show title is taken from a series of works on display inspired by a surreal conversation between the artist and her sister at a zoo.
Enjoy your visit!
https://artspaces.kunstmatrix.com/en/exhibition/1236708/teresa-mayr-i-don%E2%80%99t-want-to-be-an-onager