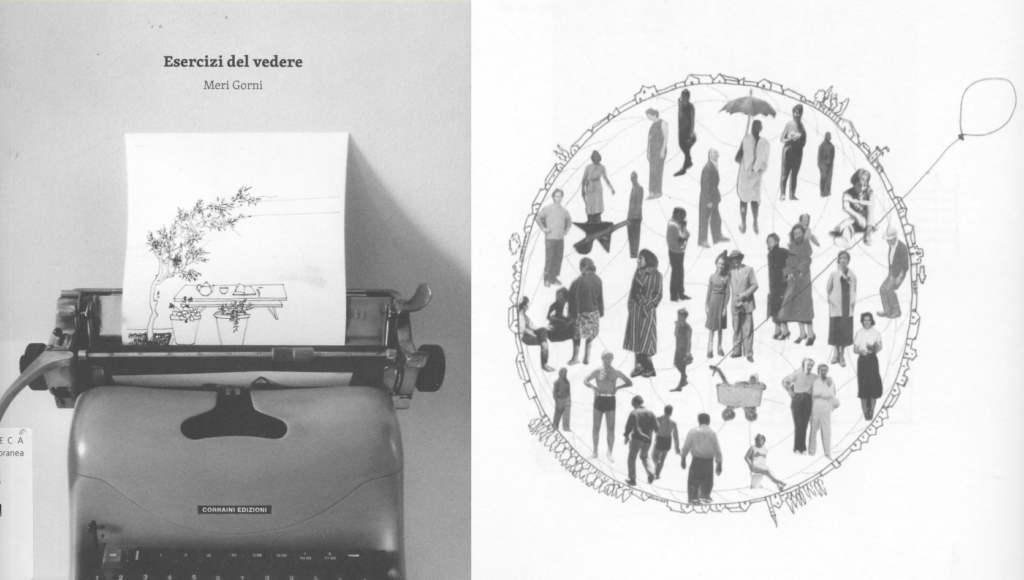 Meri Gorni, Esercizi del vedere (Exercises of Seeing), Corraini Editore 2019, courtesy the artist
Trieste Contemporanea is pleased to invite you, on Friday 25th February at 6 pm, to the presentation of the book Esercizi del vedere by Meri Gorni, with the introduction by Fulvio Dell'Agnese and Laura Safred.
Esercizi del vedere is the latest of Meri Gorni's artist books. It consists of the relationship between drawings and texts. Through these materials, the artist develops one of the main themes of her artistic work: the boundaries between word and image.These unstable boundaries shift according to the themes, the type of language, the language itself. As the boundaries drawn by men on maps, they are arbitrary. They never entirely define the territories of reality but rather they run through them with the orientation tools constantly used by the artist: remembrance and the great literature of the twentieth century.
Meri Gorni works with drawing, photography, video and installation. She studied philosophy at the University of Milan and developed a creative and original relationship with literature and writers. Drawing and writing have the same root for her, and her favourite tool is the artist's book, where she experiments different kind of relationships between words and images. One of her most relevant works, Il paradiso? Un libro (Paradise?A book), an installation begun in 2017, is still ongoing. Her books have been presented at Mart, Rovereto,2014; Palazzo Morando, Milan, 2015; Circolo Filologico, Milano, 2018; Casa di Parise, Salgareda, 2018; Chiostro del Piccolo Teatro, Milan, 2019; Palazzo Dandolo Parisi, Venice, 2021. Among the most recent works and books:Esercizi del Vedere (Exercises of Seeing), Corraini Edizioni, 2019; Debito d'amore (Debt of love), Campanotto Editore, 2017; Come promesso (As promised), Corraini Edizioni, 2013. She lives and works in Paderno Dugnano, in the Milanese plain.