18 july 2022
libraryline 2: brainwork series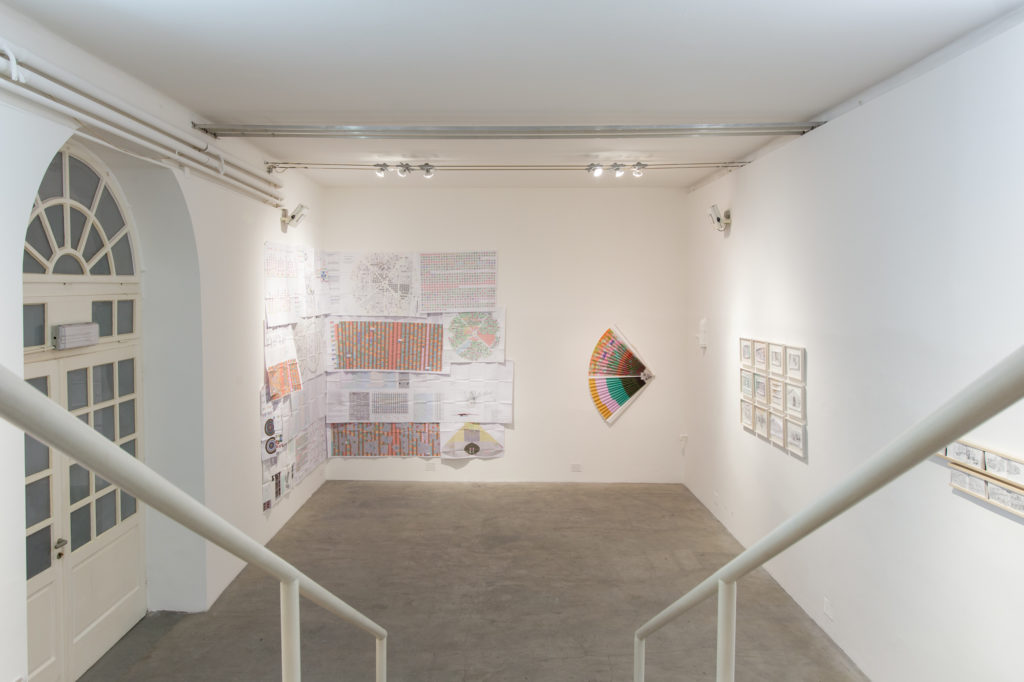 View of Punto nave exhibition at Studio Tommaseo (photo by Francesco Chiot)
Trieste Contemporanea is pleased to invite you on Monday 18 July 2022 at 6 pm at Studio Tommaseo in Trieste. Italian philosopher Maurizio Ferraris and Belgian-Italian artist Lorenzo Gatti will talk on the treatise Ethics, Demonstrated in Geometrical Order by Baruch Spinoza (the book inspired Gatti's series of papers Il lettore attraversato that the artist recently exhibited in Trieste).
Maurizio Ferraris is Full Professor of Theoretical Philosophy at the University of Turin and is the president of Labont (Center for Ontology). He is also the director of "Scienza Nuova", an institute of advanced studies – dedicated to Umberto Eco and uniting the University and the Polytechnic of Turin – aimed at planning a sustainable future, both from a cultural and from a political point of view. Founder of "New Realism", visiting professor at Harvard, Oxford, Munich, and Paris, columnist of "la Repubblica", "Neue Zürcher Zeitung", and "Libération", author of successful television programmes and over sixty books translated worldwide, in his long career he has determined a new course of thought and studies in at least four areas: hermeneutics, aesthetics, ontology, and the philosophy of technology.
Lorenzo Gatti, born in the Democratic Republic of Congo in 1955, lives and works between Milan and Brussels and has had solo exhibitions in Italy, Belgium and New York and many group exhibitions in various European cities. With Punto nave exhibition, which follows his important retrospective Panoplie curated in Genoa by Viana Conti for Sharevolution contemporary art (2020), the artist has come back in Trieste after his solo exhibitions at Studio Tommaseo Insomnometrie (1992), Edilizia intima and Edilizia abusiva (both 1998).