01 july 2023
mario sillani djerrahian exhibit in venice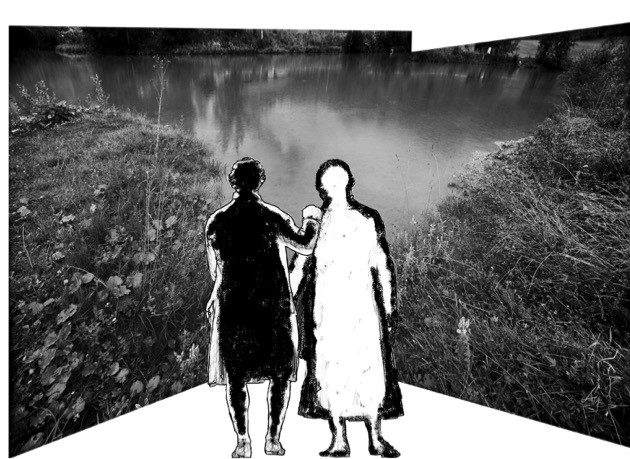 Mario Sillani Djerrahian, Sul Neckar, 2023, stampa ai pigmenti e smalto, cm 22×30, courtesy l'artista e SPARC*-Spazio Arte Contemporanea
ArtSpace and Trieste Contemporanea collaborated with VeniceArtFactory in the organisation of the exhibition Passeggiata di Scardanelli in Carso (Scardanelli's Walk in Karst) by Mario Sillani Djerrahian, the latest work by the Armenian-born artist born in Ethiopia and resident in Trieste. The latest works, which follow and continue the portrait of place come me stesso (like myself), a theme the artist has been working on for several years, will be exhibited at SPARC* in Venice. They are inspired by the last 36 years of Friedrich Hölderlin's life, which the German poet spent, in physical health but suffering from mental illness, in a residence on the Neckar river, going for long walks and writing his poems under the name of Scardanelli.
The show is curated by Giuliana Carbi Jesurun and Gabriella Cardazzo and is produced under the patronage of the Armenian Culture Committee of Trieste.
Passeggiata di Scardanelli in Carso can be visited until 13 August (Monday to Friday, 10 a.m. – 6 p.m., or by appointment at the weekend by writing to info@veniceartfactory.org).