from 22 to 22 April 2017
a symposium on the art and life of breda beban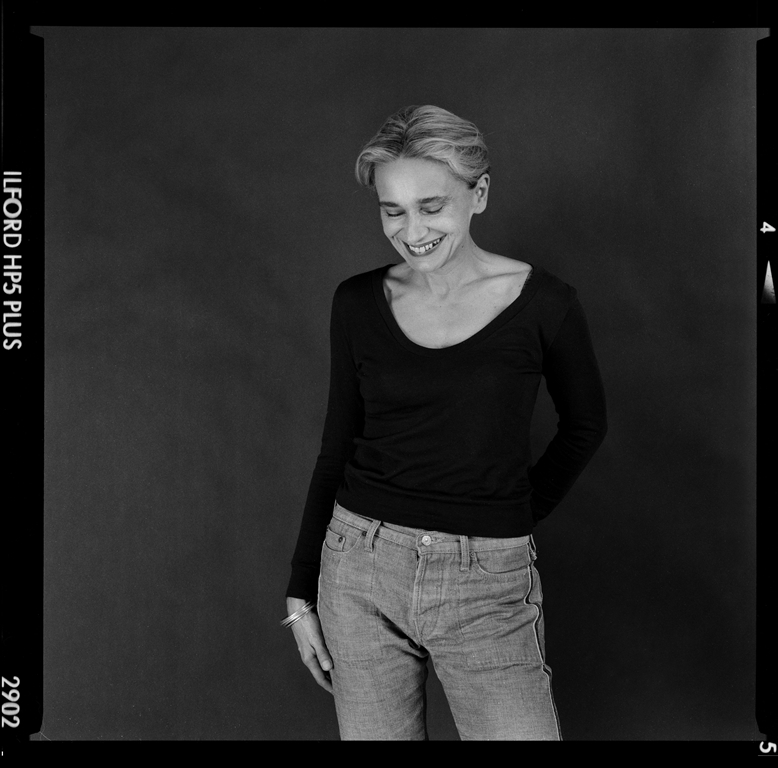 Breda Beban's portrait, photo Ferdy Carabott
BREDA'S LESSON
A symposium on the Art and Life of Breda Beban
Trieste, Studio Tommaseo, via del Monte 2/1
Saturday, 22 April, 2017, from 6 pm
The Studio Tommaseo hosts the first Italian symposium dedicated to the artist and videomaker Breda Beban. The event is organized by Trieste Contemporanea, curators Ana Čavić and Dubravka Cherubini.
Drawing on the experience of art curators and art world professionals, this symposium aims to offer a unique perspective on the life and work of Breda Beban, and to consider the significance and impact of her artistic work and her teaching activities on artists and art practice today.
The symposium explores critical themes in contemporary art such as artist and morality or photography on the margins of big stories about geography and politics, which are closely related to Beban's work.
Speakers include: Ana Čavić (artist, UK); Miha Colner (photography historian and curator, SLO); Mario Flecha, (writer and publisher, RA/UK); Fiora Gandolfi (artist, journalist and fashion designer, I); Martina Munivrana (curator at the Museum of Contemporary Arts in Zagreb, HR); Marko Sosič (writer and director, I); Janka Vukmir (director of the Institute for Contemporary Art in Zagreb, HR).
During the event and in collaboration with the Slade School of Fine Arts, University College London, excerpts from the recording of a Beban's lesson, held in 2008 at that important educational institution in London, will be shown: for this lesson also her 2006 video "The most beautiful woman in Gucha" was screened and in the excerpts which will be shown the artist is commenting it.
Breda Beban (1952-2012) was an artist, filmmaker, curator and creative producer. Her work deals with contemporary notions of subjectivity and emotion that occur on the margins of big stories about geography, politics and love. Breda Beban's films and photographs are recognized as unique expressions of intimacy, vulnerability and authenticity. Born in Novi Sad, ex-Yugoslavia, Breda Beban was raised in Macedonia and Croatia. She studied painting at the Academy of Fine Arts in Zagreb. Starting her career as a painter and performance artist, she began to work with film, video, and photography after meeting her partner and collaborator Hrvoje Horvatić in the mid-eighties. Exiled together in 1991 after the outbreak of the war in former Yugoslavia, they travelled from place to place before eventually settling in London, where they continued their collaboration until Horvatić's ultimely death in 1997. Working independently and in collaboration with other artists or filmmaker, she has fashioned a range of productions that have been exhibited at major museums of contemporary art in Europe and the U.S. Breda Beban lived in London and Sheffield, where she was Professor of Media Arts at Sheffield Hallam University.
The symposium is organized by Trieste Contemporanea, curators Ana Čavić and Dubravka Cherubini, in collaboration with the Slade School of Fine Art, University College London, with the courtesy of the artist's estate and Kalfayan Galleries (Athens – Thessaloniki), the association of the Casa dell'Arte of Trieste and the participation of Palazzo Talenti – Trieste.
The meeting will start at 6 pm and its programme will be as follows:
– Miha Colner, A Woman with a Photo Camera
– Martina Munivrana, Postcolonial body performance in the work of Breda Beban
– Janka Vukmir, A legacy yet to be explored
– Ana Čavić, We are the stories that we tell ourselves
– Fiora Gandolfi, Artist and morality
– Mario Flecha, The presence of absence
– Marko Sosič, Biography of transience
ANA ČAVIĆ is a Yugoslav-born performance artist based in London, UK. She graduated from the Slade School of Fine Art in 2008 and started performing both solo and as part of the creative duo Ladies of the Press*. As a solo performer she is an experimental artist, while the Ladies of the Press* (Ana Čavić & René O'Drobniak, working collectively since 2007) re-imagines theatrically the role of the publisher and the publicist. She has performed both nationally and internationally.
MIHA COLNER is an art historian who works as a curator, publicist, editor and educator; his work specialises in photography, moving images and other forms of media art. Between 2006 and 2016 he worked as a curator and programme coordinator at Photon–Centre for Contemporary Photography in Ljubljana. He collaborates regularly with institutions and specialist publications, locally and internationally.
MARIO FLECHA is an Argentinian-born crafstman, writer and publisher. He studied journalism in Argentina before moving to Europe, where he worked as an artist and directed the Mario Flecha Gallery in London (1987-1992) and the Mario Flecha Space in Jafre (Catalunya) until 2003. In Jafre he founded the Jafre Biennial of Contemporary Arts, inviting both international and local artists; the festival is now in its eighth edition.
FIORA GANDOLFI is an artist, journalist, fashion designer and writer. Attracted by the unusual and undiscovered and passionate about the moral value of aesthetics, she has written and illustrated articles about fashion for newspapers and magazines in France, Spain, Argentina and Italy; created costumes for the Carolyn Carlson Dance Group; published books on fashion and customs; created art performances and exhibited paintings, drawings and fabric collages in galleries and museums.
MARTINA MUNIVRANA is an art curator. She graduated in Art History and in Philosophy at the University of Zagreb, where she is currently pursuing her doctoral studies on the work of Breda Beban art in the context of post-colonial and feminist theory. In 2001 she became program coordinator and curator at the SCCA-Institute for Contemporary Art Zagreb and then moved in 2005 to the Museum of Contemporary Art in Zagreb, where she is currently responsible for the Collection of Paintings.
MARKO SOSIČ is a Trieste-born Slovenian writer and theater and film director. He graduated at the Academy of Dramatic Arts, University of Zagreb, and he worked as artistic director for several theatres and festivals, such as the National Theater in Nova Gorica (Slovenia) and the Slovene Permanent Theater in Trieste (Italy). He is the author of numerous radiophonic and theatre plays for children, two collections of short stories and four novels, which have been translated in various languages.
JANKA VUKMIR is an art historian, art critic and curator based in Zagreb, Croatia. In the 1990s she directed the Soros Center for Contemporary Art in Zagreb and in 1998 she co-founded the Institute for Contemporary Art in Zagreb, of which she is the current president. She was also president of the Croatian Independent Publishers, vicepresident of Academia Moderna and a member of the Executive Board of AICA–Croatia. She is an editor, publisher and author of numerous publications on contemporary art published in Croatia and internationally.