from 16 to 16 November 2017
international symposium
4 pm > 8 pm
Studio Tommaseo, Trieste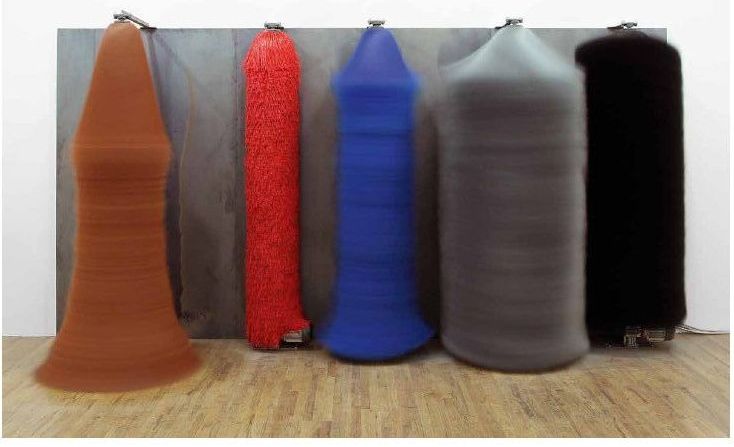 Lara Favaretto,Gummo V,2012, Collection Fondazione Sandretto Re Rebaudengo, courtesy the artist and Galleria Franco Noero, Torino. photo:Sebastiano Pellion di Persano
Trieste Contemporanea will be hosting an international symposium dedicated to the historical art biennale trigon. The tri-country biennial trigon was founded in Graz in 1963, and for decades it presented an opportunity for wider artistic exchange between ex-Yugoslavia, Italy, Austria, as well as other countries. trigon 67 in particular, which took place at the Künstlerhaus and its outdoor environs with the title ambiente / environment, was one of the biennial's central exhibitions, featuring fifteen, nowadays well-known artists, who examined contemporary architectural issues and the perception of space.
To celebrate the fiftieth anniversary of trigon 67 and Steirischer Herbst, the Künstlerhaus has reevaluated these once heavily discussed approaches. In the exhibition trigon 67/17 – ambiente nuovo/ post environment (09.23 – 11.23.17), fifteen young artists from the trigon region have once again revisited the original subject, presenting a range of practices that deal with space and architecture in contemporary art.
The Trieste symposium is the second appointment of three – after the first at MSU – Museum for Contemporary Art, Zagreb and before the last one to be held in Graz – planned in prominent art institutions in the trigon region. Academics and curators will discuss and investigate the exhibition trigon 67, highlighting its repercussions on contemporary art in Austria, Italy, and ex-Yugoslavia. The symposium will focus on space in Italian art, whereby the specific connections between Italian artists and cultural networks in1960s Styria are also taken into consideration. In addition, the current exhibition trigon 67/17 – ambiente nuovo / post environment at the Künstlerhaus, Halle für Kunst & Medien, will be another main focal point. There will be also the screening of original footage of trigon 67, filmed by architect and participant Eilfried Huth.
Speakers: Jürgen Dehm (Künstlerhaus, Graz), Antonio Grulli (curator and critic; board member Viafarini Milan), Marco Scotini (Director, FM Center for Contemporary Art, Milan, and Head of the Visual Arts and Curatorial Studies Department, NABA, Milan) and Daniel Zwangsleitner (Researcher and lecturer, Politecnico, Turin, and OTH Regensburg).
Organized by: Branka Benčić (Director, Apoteka / Space for Contemporary Art, Independent Curator), Jürgen Dehm (Curator, Künstlerhaus – Halle für Kunst & Medien, KM – Graz) and Sandro Droschl (Director, Künstlerhaus – Halle für Kunst & Medien, KM – Graz)
The event is coproduced by Künstlerhaus Halle für Kunst & Medien Graz, Austria, MSU – Museum for Contemporary Art, Zagabria, Croazia and Trieste Contemporanea.
supported by