from 17 to 23 September 2011
international presentation of cartoons
PROGRAM OF SCREENINGS
Blu, Muto, Italy, 2008, 7'
Rastko Ciric, Metamorph, Serbia, 2005, 8' 30''
Ericailcane, Il numero delle bestie, Italy, 2009, 4' 55''
Anke Feuchtenberger, Somnambule, Germany, 2006, 15'
Magda Guidi, Sì, però…, Italy, 2000, 2' 43''
Kristjan Holm, Small House, Estonia, 2008, 6' 15''
Solweig von Kleist, Chaos, France, 2002, 5'
Jadwiga Kowalska, Tȏt au tard, Switzerland, 2008, 5'
Virginia Mori, Il gioco del silenzio, Italy, 2009, 5'
Alvise Renzini, Ci sono gli spiriti, Italy, 2009, 6' 20''
Stefano Ricci, Mary Sconta e la gallinella evasa, Italy, 2011, 6'
Gianluigi Toccafondo, La piccola Russia, Italy, 2004, 16'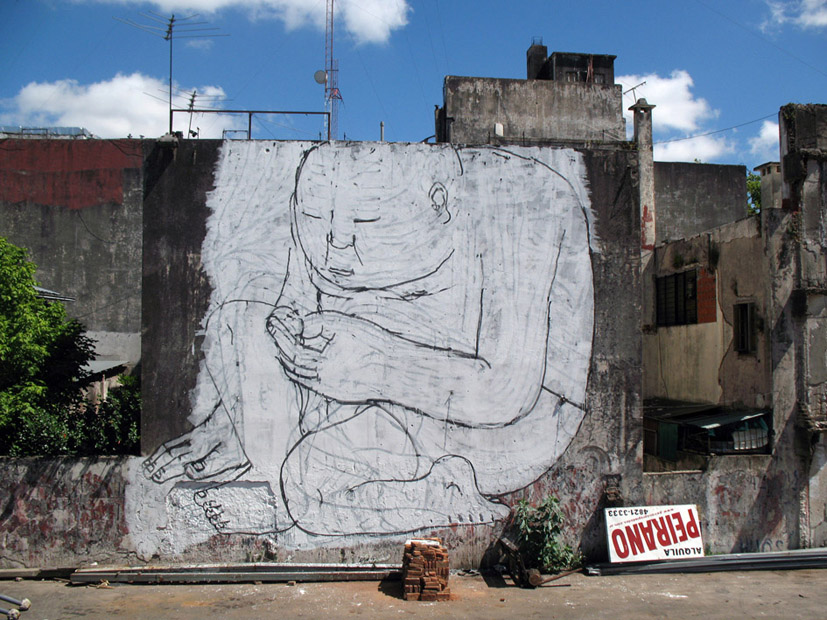 Blu, Muto, Italia, 2008, 7'
Blu graduated at Accademia di Belle Arti in Bologna. He soon established as a writer, performing his urban graffiti within a significant visual and conceptual framework. Blu shows a strong narrative, vividly conveying a consistent development in his graffiti as well as in his animations. As a result, Muto displays massive wall paintings that build frame by frame this visionary work.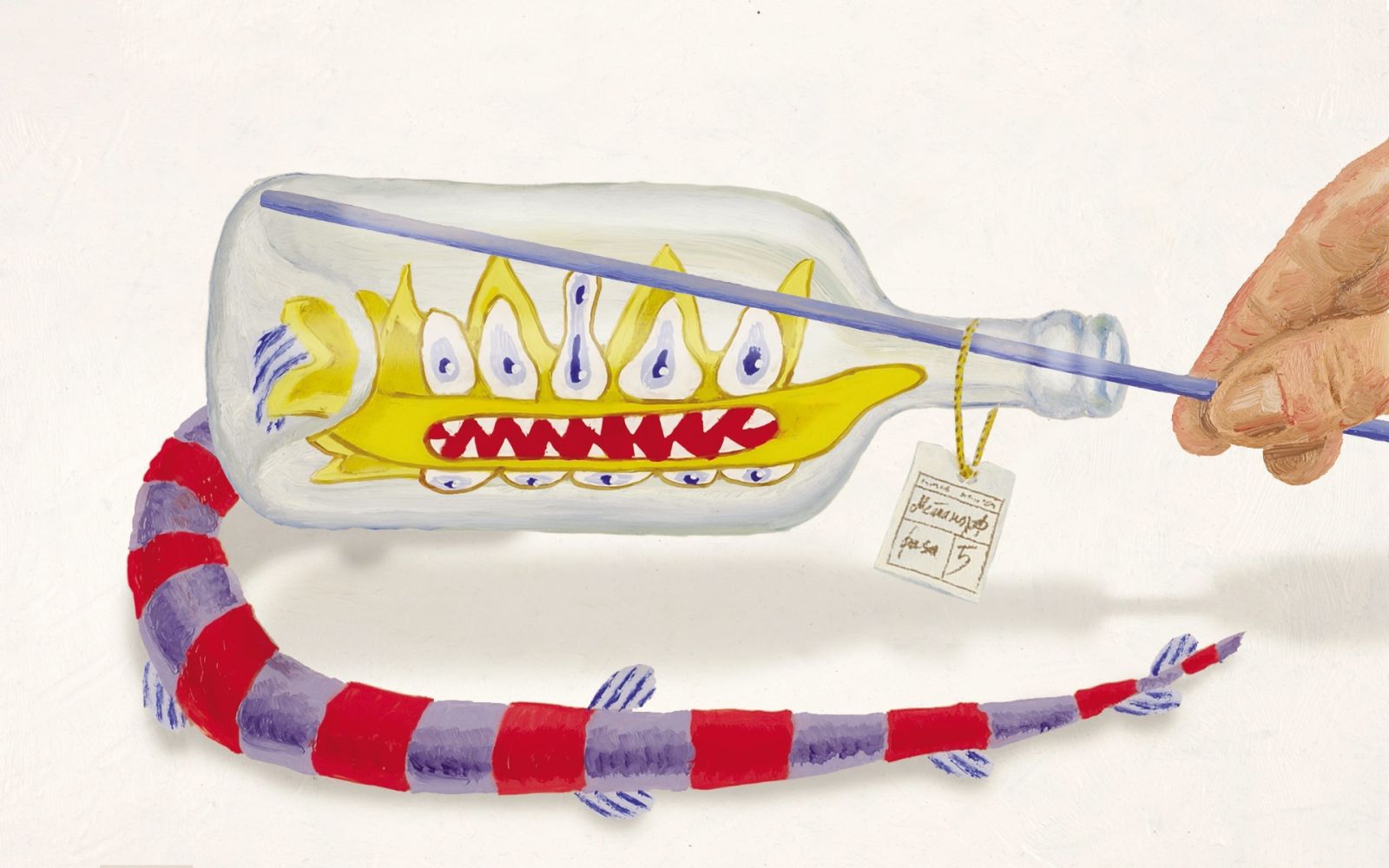 Rastko Ćirić, Metamorph, Serbia, 2005, 8' 30''
Rastko Ćirić is Professor of Illustration and Animation at the Faculty of Applied Arts, University of Arts, Belgrade. Founder of the subject of Animation at the FAA, Belgrade and the FAA Animation Studio, he is head of the Digital Arts Group of the interdisciplinary postgraduate studies at the University of Arts, Belgrade. His fields of interest include illustration, animation, graphic design, logo, poster, ex-libris, comic, art graphic, music.
Home-bred Metamorph cultivating manual. An account of a life cycle of the Metamorph, a considerably strange, everchanging creature. Irony and sense of humor characterize the entire production of this Serbian artist.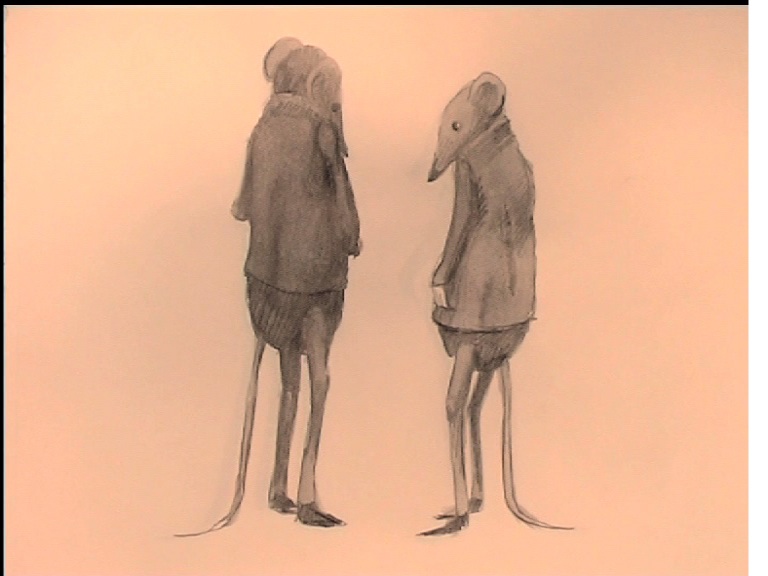 Ericailcane, Il numero delle bestie, Italia, 2009, 4' 55''
ericailcane, pseudonym adopted by an Italian artist, attended the Academy of Fine Arts of Bologna. Part of his remarkable production has been published in books and catalogues. Il numero delle bestie covers one of the artist favourite topic: fantastic, pseudohuman, but not anthropomorphic, animals.
Influenced by several animation classics, Ladislav Starewicz and the puppet animation school of Prague in particular, the final result, as usual, is highly fascinating.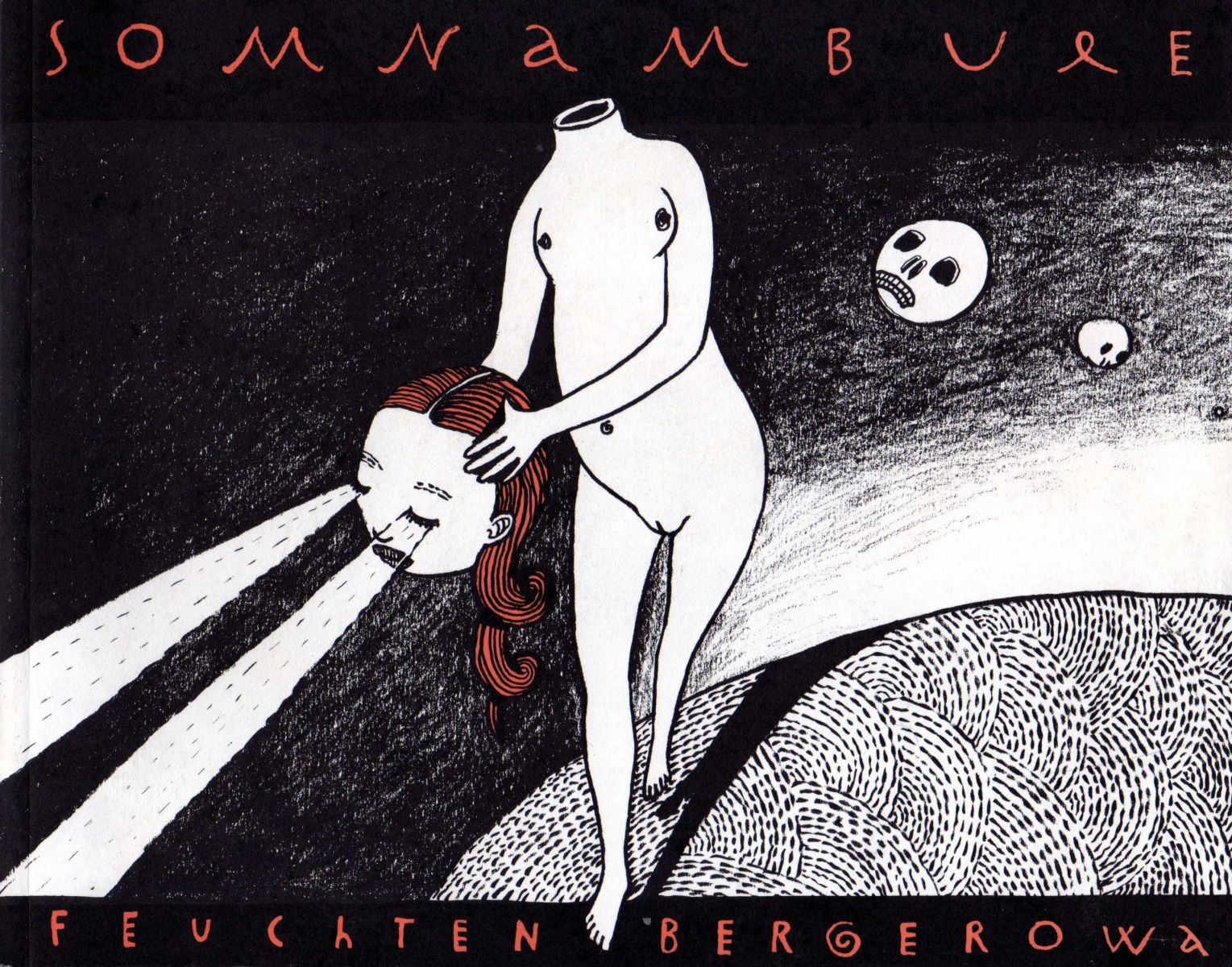 Anke Feuchtenberger, Somnambule, Germania, 2006, 15'
Anke Feuchtenberger was born in Berlin (ex DDR) in 1963. She studied graphic design at the Faculty of Fine Arts in Berlin and since 1997 is a professor at the Fachhochschule für Gestaltung in Hamburg. She collaborates with several magazines and began to publish his comic strips in 1993. Among his books include Mutterkuchen, Jochen Enterprises (Berlin, 1995), Die Hure H, (with Katrin de Vries), Jochen Enterprises (Berlino1999), La putain P, L'Association (Paris 1999), Somnambule, Jochen Enterprises (Berlin, 1998), Die Skelelettrau, Buchergilde Gutenberg (Frankfurt 2002), when my dog dies, I take a jacket, D406-Coconino, Modena (Bologna 2005).
Somnambule born first as a comic book story and, as it is conceived as a sequence of cartoons without words, the way to the cartoon looks like a normal consequence.
Magda Guidi, Sì, però…, Italia, 2008, 2' 43''
Magda Guidi (Pesaro, 1979), graduated at the Cinema Department of the Istituto D'Arte in Urbino. She co-production of video clips (Treallegriragazzimorti, 2003), feature films (The world's tallest dwarf, directed by Francesco Amato, 2005) and theatre projects (The last time I saw My father of Societas Raffaello Sanzio, 2008).
Sì pero…, like her other films is linked to the concept of metamorphosis of the sign and the forms that seem to follow a process development and intimate dream.
Her pictorial technique reveals a stylistic background built while she attended Roberto Catani classes in Urbino, as well as the influence of Georges Schwitzgebel artwork.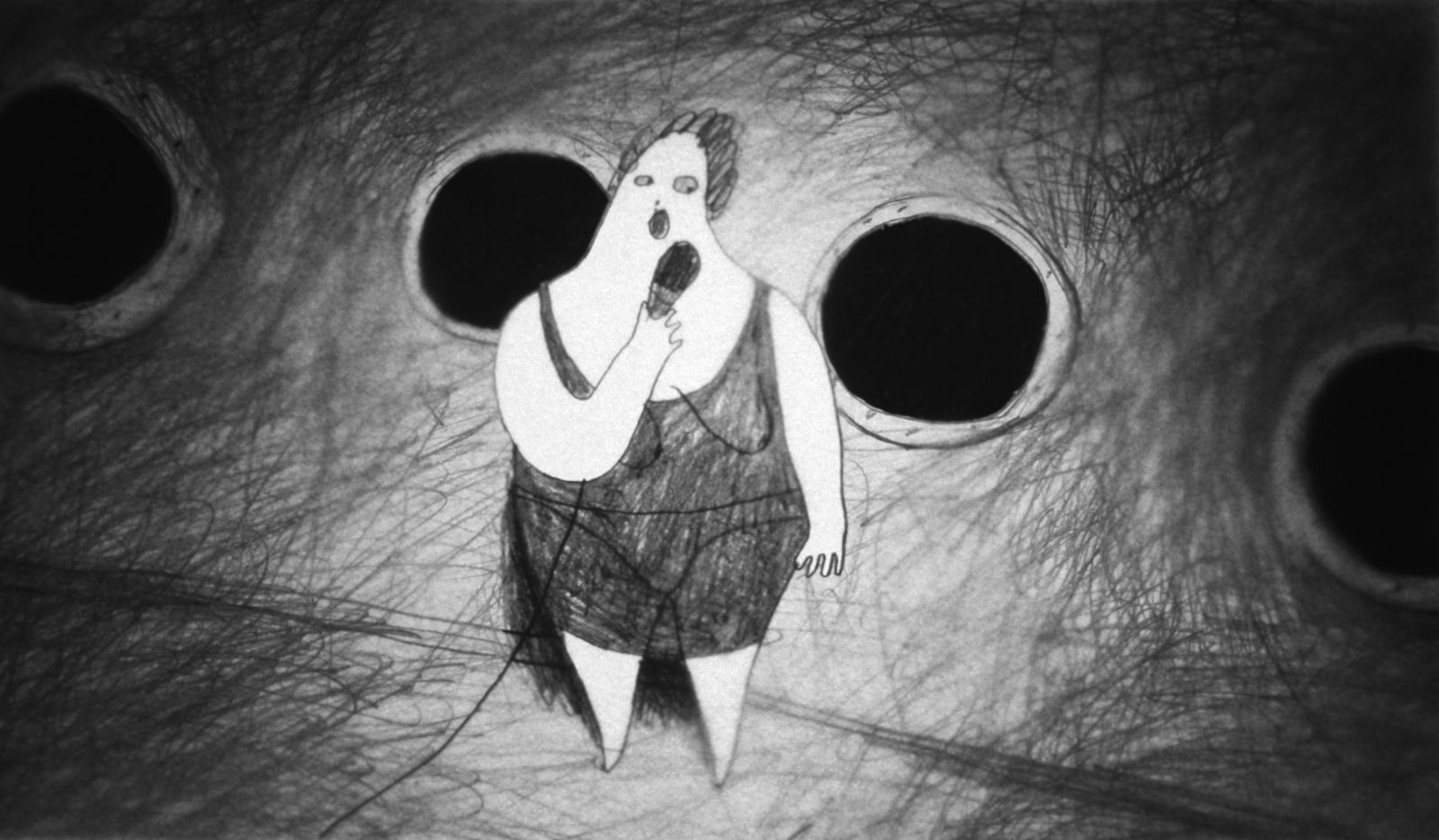 Kristjan Holm, Small House, Estonia, 2008, 6' 15''
Kristjan Holm was born in 1976 in Tallinn, Estonia. He graduated from the Academy of Art in Interior Design in 1999. He participated in the Venice Architecture Biennale in 2004. The discovery led him to create the animation several film in which he analyzes the spatial relationship and the interaction with states of mind.
Small House Kristjan Holm investigates the relationship between the real and emotional. The narrative conducted with a classic design for the animation frame by frame is surreal and deliberately stretches the silences and the shapes of the figures of the characters "deformation" and fantastically changing relationships and the boundaries of reality.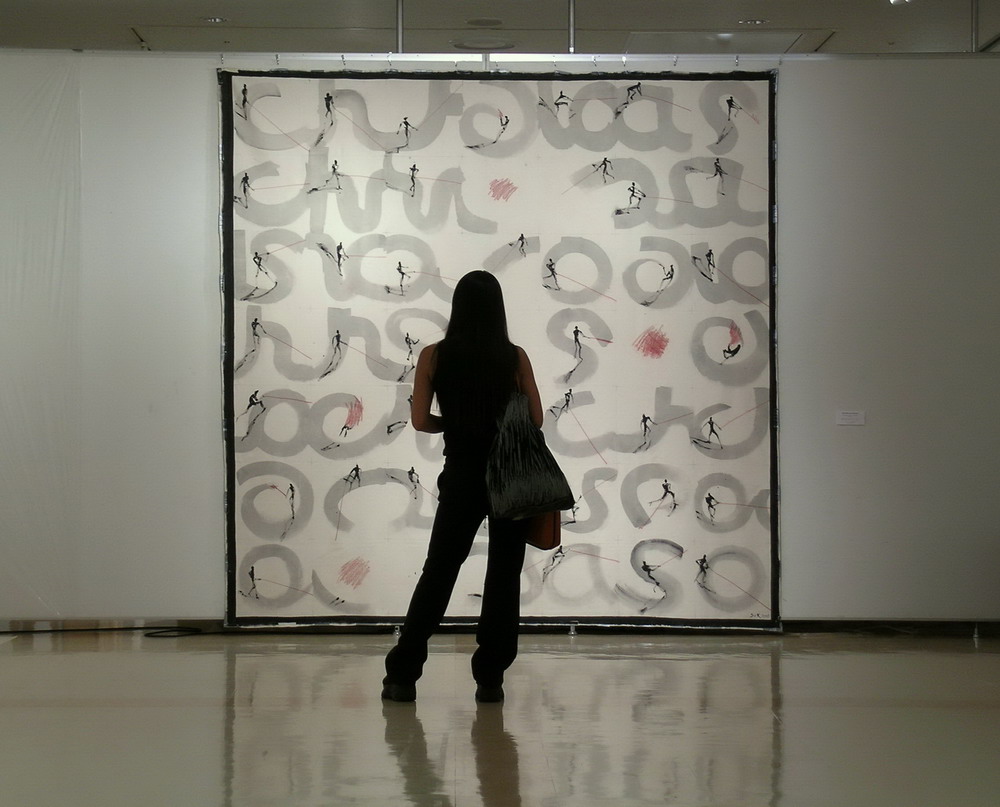 Solweig von Kleist, Chaos, Francia, 2002, 5'
Solweig von Kleist was born in Wurzburg, Germany. Already while study at berlin Hochschule der Kunste, she expressed her interest in visual art and cinematography. She continued her studies in painting and experimental film at California Institute of the rts. Since 1985 she has been living in France, pursuing both visual art (painting, sculpture, installations and performance) and animated film successfully. She keeps exploring and experimenting with the topics of movement, space and time. Recently, like in Chaos 2002, Solweig von Kleist used painted, drawing and sculptures containing 'invisibile film' to make several cinematographic performances and installations, which were shown explore the depth of seemingly static images, which provides them with unexpected and unusual meanings.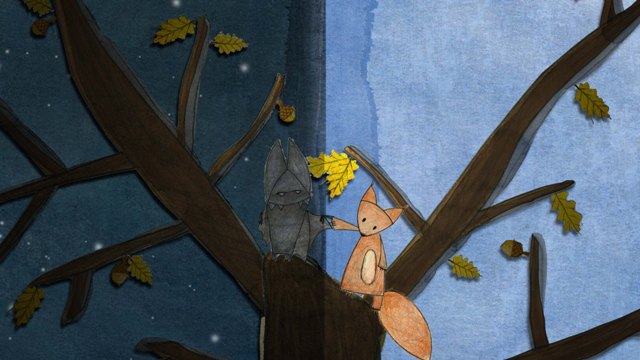 Jadwiga Kowalska, Tôt au tard, Svizzera 2008, 5'
Jadwiga Kowalska was born in Bern in 1982, is a Polish citizen. From 2003 to 2007 he attended the Department of Animation at the HSLU (Hochschule Luzern, Kunst & Design), graduating in 2007 after a stay at the Academy of Fine Arts in Krakow.
Tôt au tard is a film that can show through a design that seems to come from a illustration book the deep rhythms of nature and its relationship with the living beings. A very special vision that the young author exposes with happy poetic tone.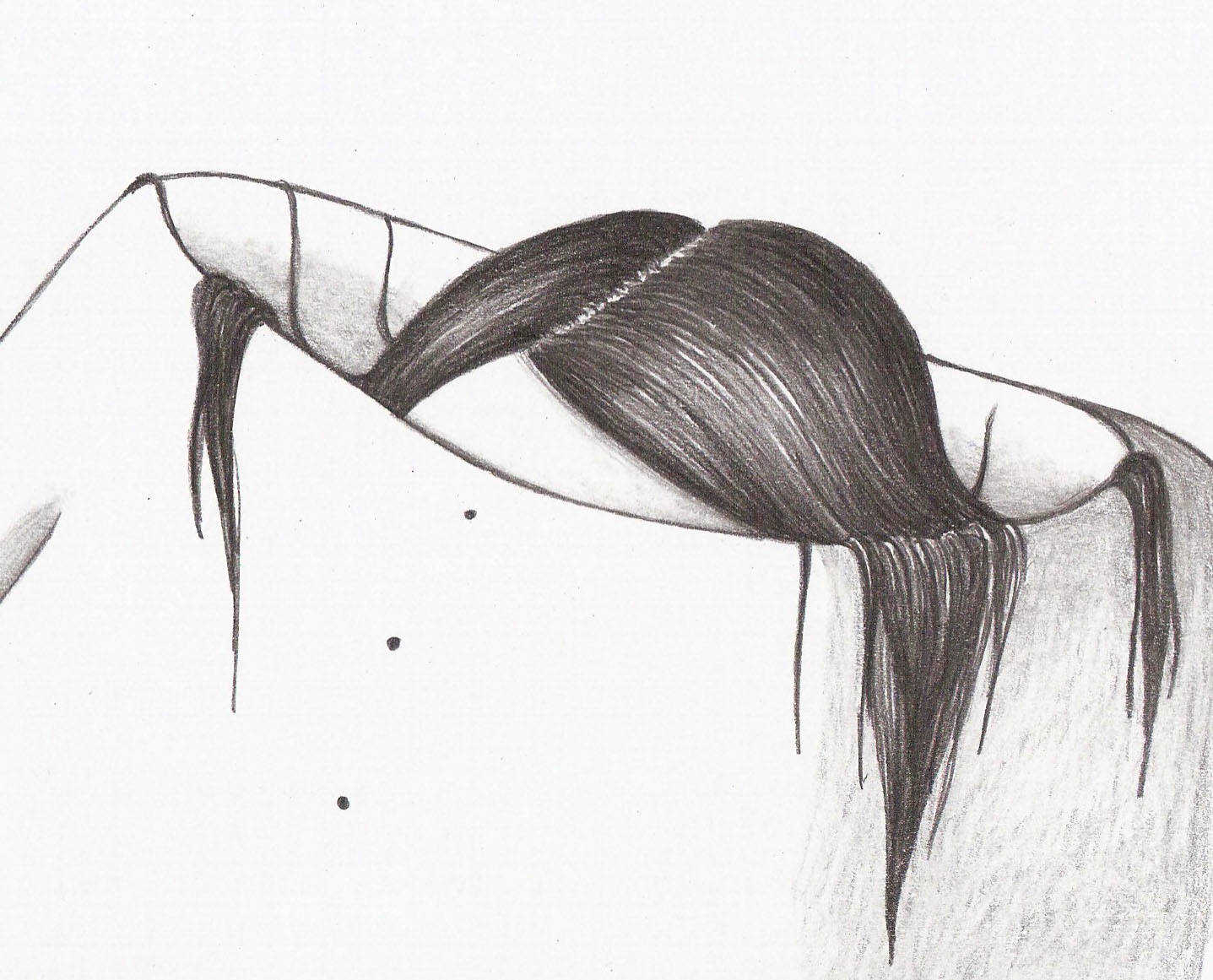 Virginia Mori, Il gioco del silenzio, Italia 2009, 5'
Virginia Mori (Cattolica,1981) attended the "Perfezionamento in Cinema d'Animazione e Illustrazione" at the Istituto Statale d'Arte in Urbino. She was also awarded in several Festival and Animation Contexts.
Virginia Mori's Il gioco del silenzio is the last in a sequence of animations all covering the same topic: womanhood. The film begins with a startling question: which hand conceals the hidden object?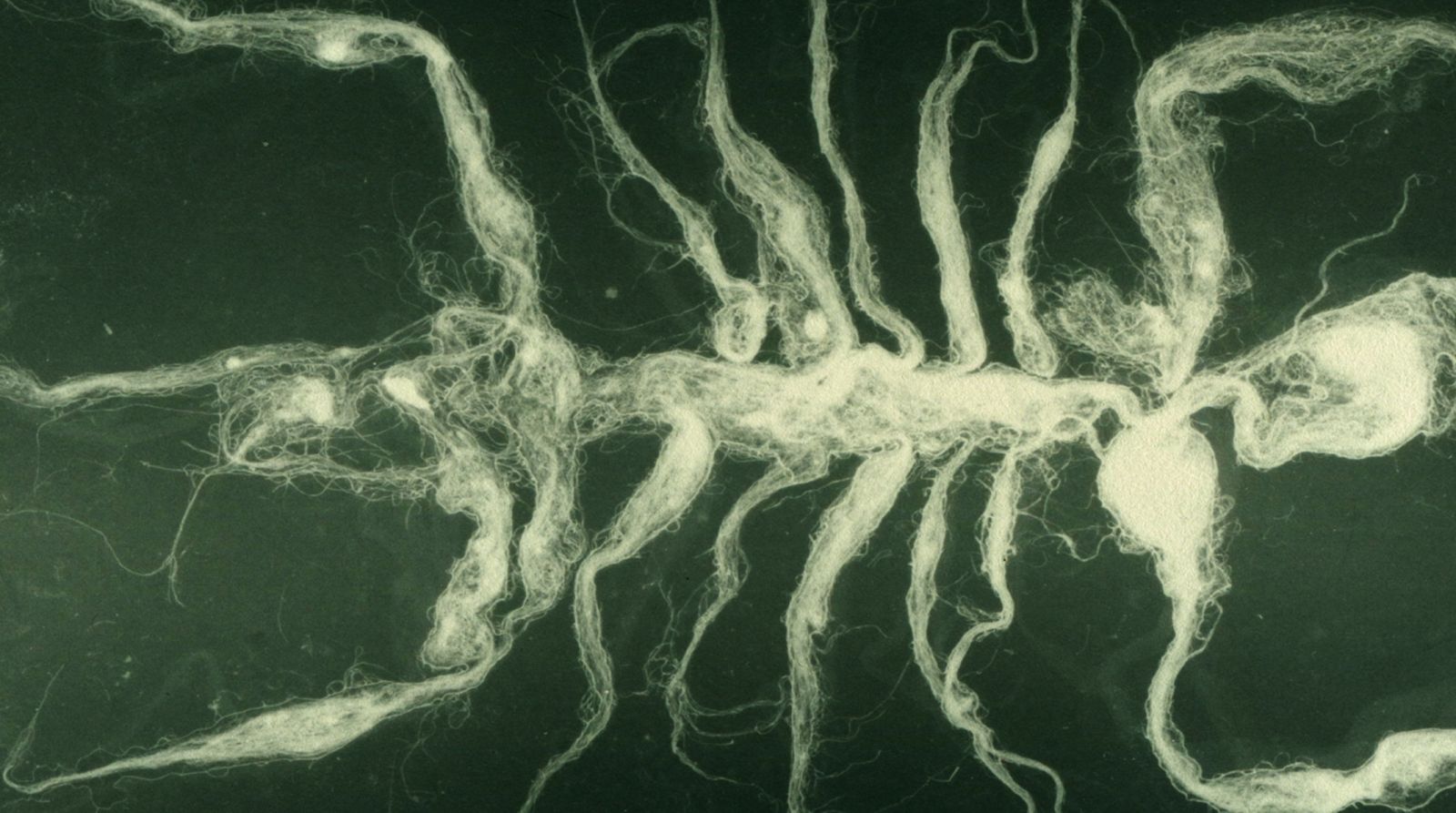 Alvise Renzini, Ci sono gli spiriti, Italia 2009, 6' 20''
Alvise Renzini was born in Bologna in 1971. He studied at DAMS in Bologna. He created video installations and animations such as, Il vitello d'oro (2000) and Grande Anarca (2003), based on the short story 'Answers to a Questionnaire' by J.G. Ballard.
Ci sono gli spiriti is a visual interpretation of a dream of Carl Gustav Jung.
The dream begins with a fairly common archetype: the home. Jung comes into a series of "secret" rooms: the first is a laboratory of Ichthyology, where his father held of the experiments. The second is a bedroom where her mother tries to capture the spirits. The third is the hall of a grand hotel, where an orchestra plays.
The technique of the film consists of drawings on acetate made with watercolors or tempera, or drawings made with filaments of cotton, dust, hair registered in stop-motion.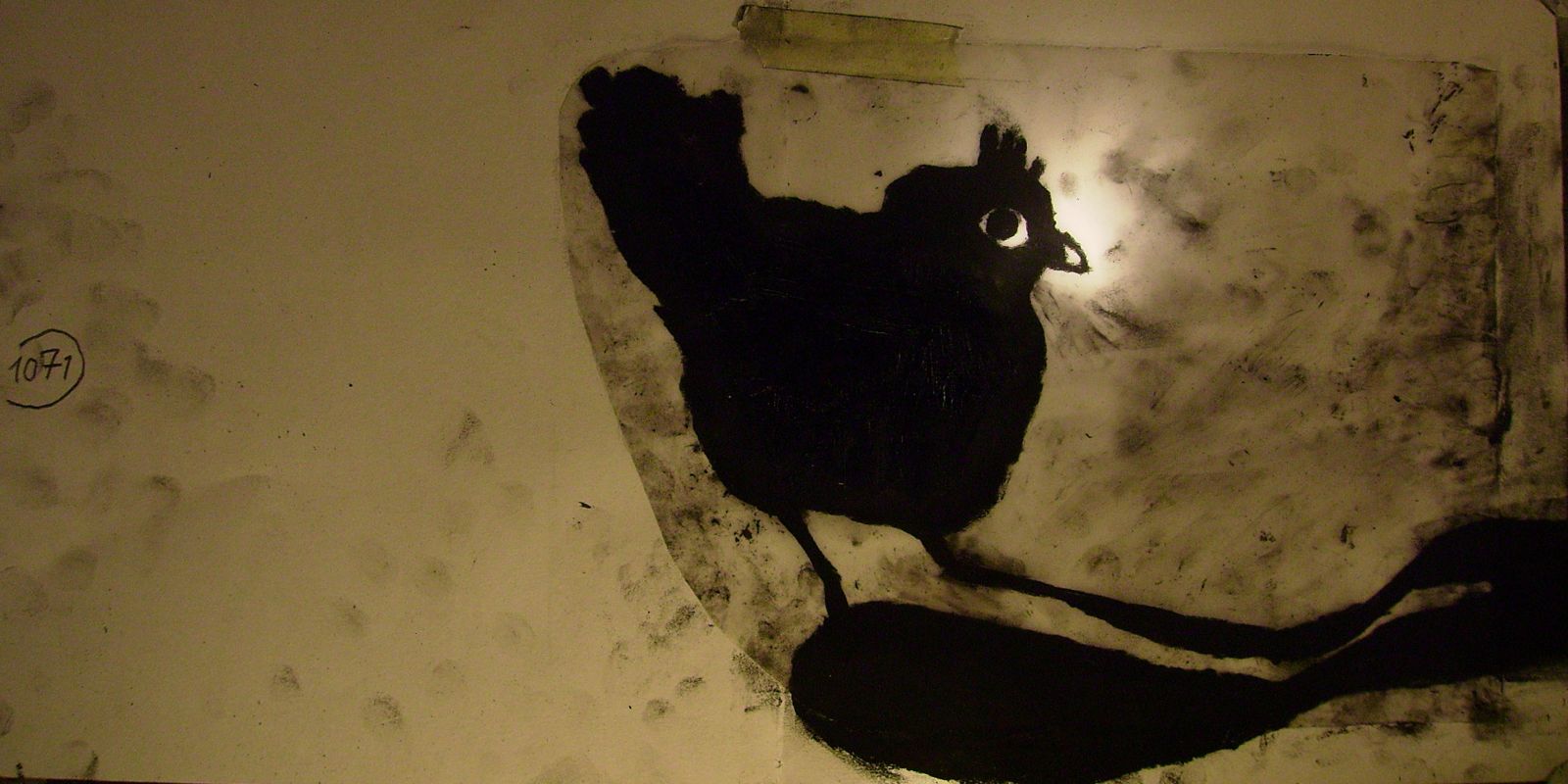 Stefano Ricci, Mary Sconta e la gallinella evasa, Italia, 2011, 6'
Stefano Ricci was born in Bologna in 1964. Illustrator, graphic, comic book author, he is Professor of Comics and Contemporary Arts Graphic at DAMS Gorizia, University of Udine, and Professor of Drawing at the University of Applied Arts in Hamburg.
Stefano Ricci's style is very recognizable in all artistic productions: editorial graphics, illustration or animation film.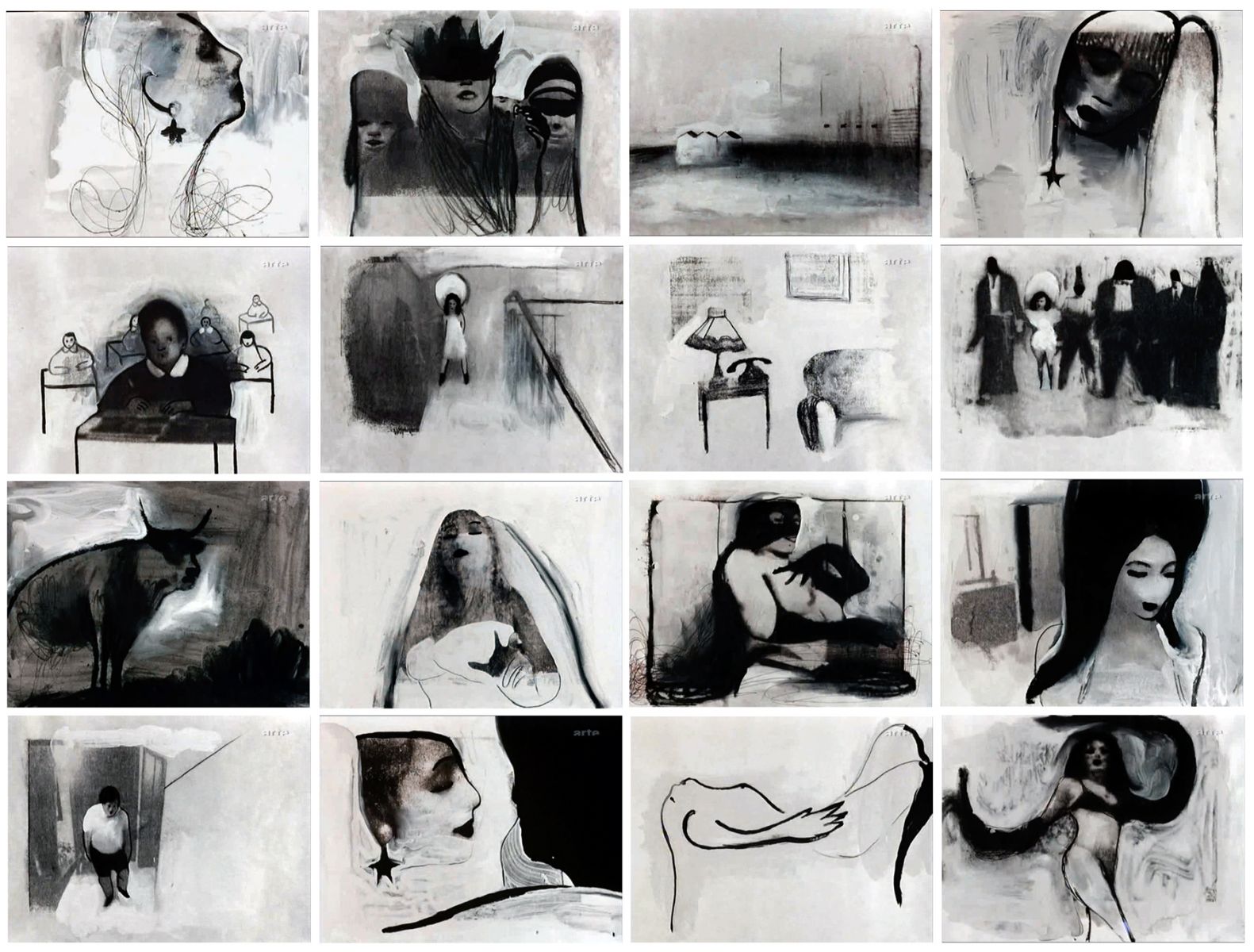 Gianluigi Toccafondo, La piccola Russia, Italia 2004, 16'
Gianluigi Toccafondo (San Marino 1965), attended the Istituto Statale d'Arte 'Scuola di Urbino' and worked for the Gertie Studio in Milan. Most of his films have been produced by Arte France and Centre National de la Cinématographie. He produced several animations, for Biennale di Venezia (ed.1999), and RAI. He is also graphic and illustrator (Fandango).
La Piccola Russia combines film, graphics, photocopy, photography, computer editing, and a final 16mm film transfer. A 'handmade' image processing and a narrative pace peculiar to film making are the distinctive marks in this artwork, awarded both from the critics and the audience.
The area located within Romagna and Marche traditionally regarded Russia as existing utopia, where the dreams of liberty and equality had been fulfilled, and was therefore called 'La piccola Russia' (little Russia).