On Monday 5 June 2023 at 7 pm, the Croatian translation of the volume Moneystains by Breda Beban will be presented at the Institute for Contemporary Art in Zagreb. The work is the original screenplay for the film of the same name that the artist would have liked to make in the 1990s. The writing was developed by Beban while the artist was living in London together with the artist Hrvoje Horvatić, and with the participation of the writer and film critic Chris Darke.
The unpublished work of the great artist and videomaker born in Zagreb – who inaugurated the new libraryline series last December, which contains the editorial production of Trieste Contemporanea aimed at publishing unpublished writings by artists, or excellent "observers" of contemporary art, Italian or European – therefore now comes out in three editions: in English (language in which it was written by Breda Beban), in Italian translation and now in the first translation in Beban's mother tongue thanks to the collaboration of the Zagreb cultural institute which is co-editor together with Trieste Volume contemporary. Giuliana Carbi Jesurun, president of the Trieste Contemporanea Committee, and Dubravka Šantolić Cherubini, who edited the volume, will be present at the Zagreb presentation. The graphic is by Giulia Lantier.
Read more about libraryline
Read moneystains
Breda Beban (1952 – 2012) was an artist, filmmaker and curator/creative producer whose work deals with contemporary notions of subjectivity and emotion that occur on the margins of big stories about geography, politics and love. Breda Beban's films and photographs are recognized as unique expressions of intimacy, vulnerability and authenticity.
Born in Novi Sad, ex-Yugoslavia in 1952, Breda Beban was raised in Macedonia and Croatia. She studied painting at the Academy of Fine Arts in Zagreb. Starting her career as a painter and performance artist, she began to work with film, video, and photography after meeting her partner and collaborator Hrvoje Horvatić in the mid-eighties. Exiled together in 1991 after outbreak of the war in former Yugoslavia, they travelled from place to place before eventually settling in London, where they continued their collaboration until Horvatić's untimely death in 1997.
Working independently and/or in collaboration with other artists or filmmaker, she has fashioned a range of productions that have been exhibited at major museums of contemporary art in Europe and the U.S.
Breda Beban lived in London and Sheffield, where she was Professor of Media Arts at Sheffield Hallam University. She passed away in 2012, leaving various projects uncompleted.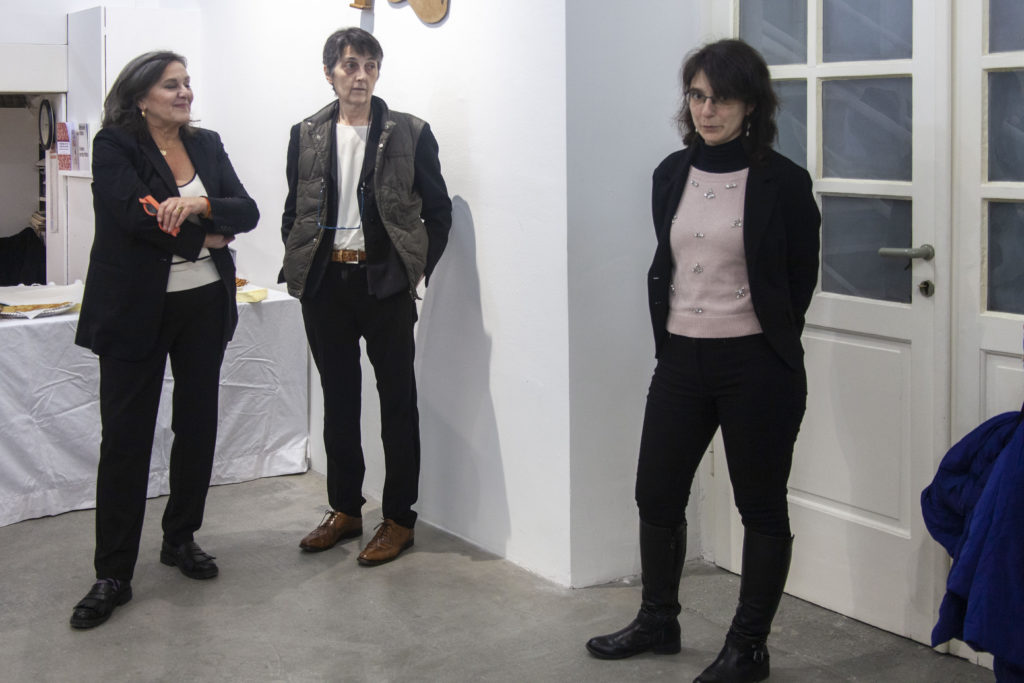 Presentation of Moneystains in Trieste (Ph.Agnese Divo)